From 'pure luck' to Latina leader
How Modesto's Hernández became a Minor League role model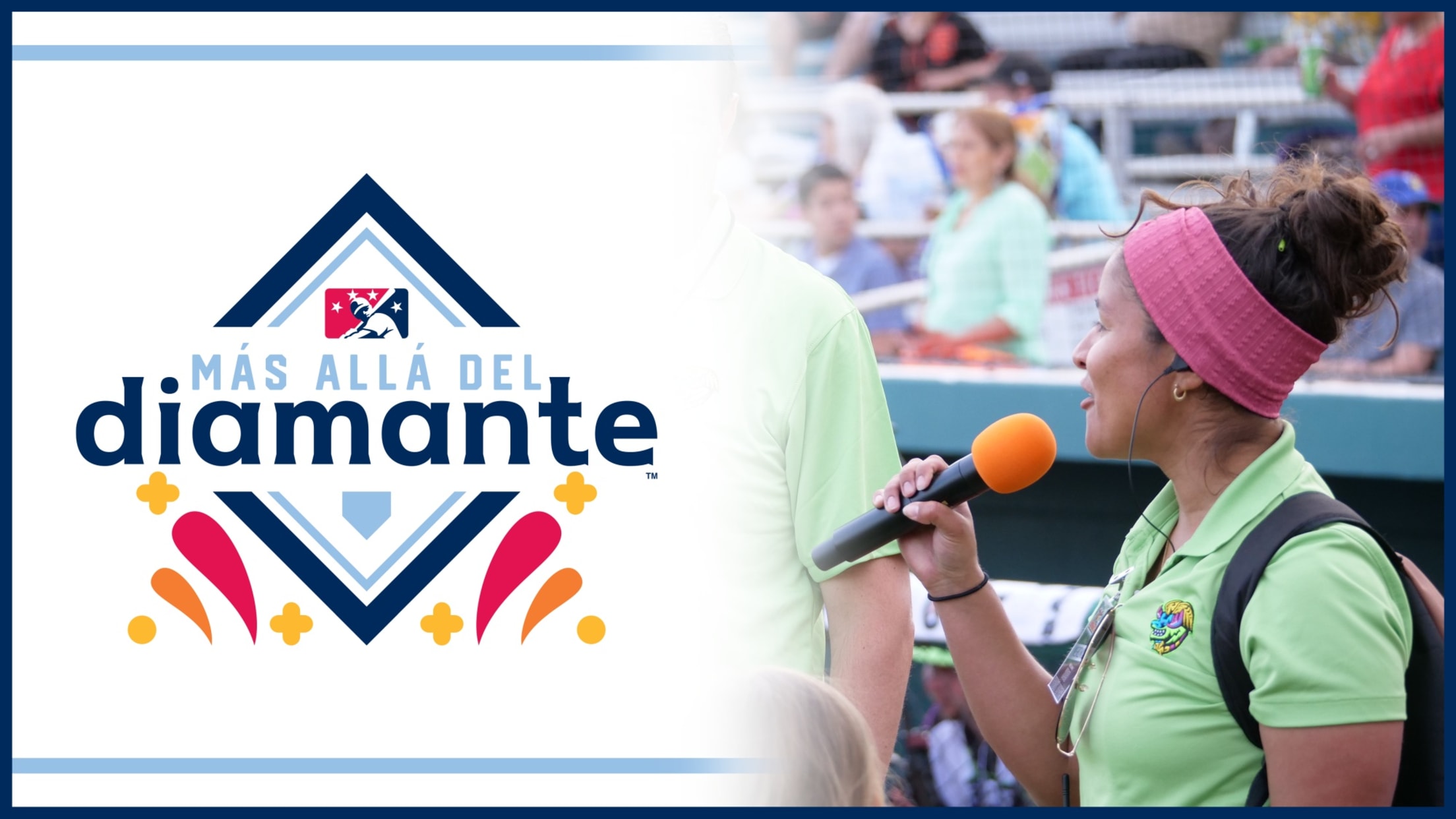 During Minor League Baseball's celebration of Hispanic Heritage Month and #ForTheLoveOfBéisbol from Sept. 15 - Oct. 15, Más Allá del Diamante will feature a Hispanic, Latino, Latina or Latinx leader from a MiLB community. In this edition, we visit with Verónica Hernández, director of marketing and promotions for the Modesto
During Minor League Baseball's celebration of Hispanic Heritage Month and #ForTheLoveOfBéisbol from Sept. 15 - Oct. 15, Más Allá del Diamante will feature a Hispanic, Latino, Latina or Latinx leader from a MiLB community. In this edition, we visit with Verónica Hernández, director of marketing and promotions for the Modesto Nuts (Alebrijes de Modesto, Copa de la Diversión).
Minor League Baseball: How did you start your career in baseball?
Verónica Hernández: By pure luck! In February of 2015, I was looking into a master's program that wanted a little more front office sports experience. Due to the time of year, it was perfect for baseball season! I started with the Danbury Westerners (New England Collegiate Baseball League) and with the help of my mentors and the Winter Meetings Job Fair, my career in baseball officially started and snow balled into six years in Minor League Baseball.
MiLB: What did your parents/family say about you wanting to work in sports?
VH: My family does not see Verónica without sports. It made sense that I wanted to pursue a field in an industry that keeps me on my toes.
MiLB: What does it mean to represent your country/heritage?
VH: Many minorities feel the pressure to "represent" their country or heritage, including myself. You don't want to be the negative stereotype and there is limited to no room for mistakes. Representing your team, country, etc. should be taken with responsibility. Your actions could in turn be how someone looks at that entire race.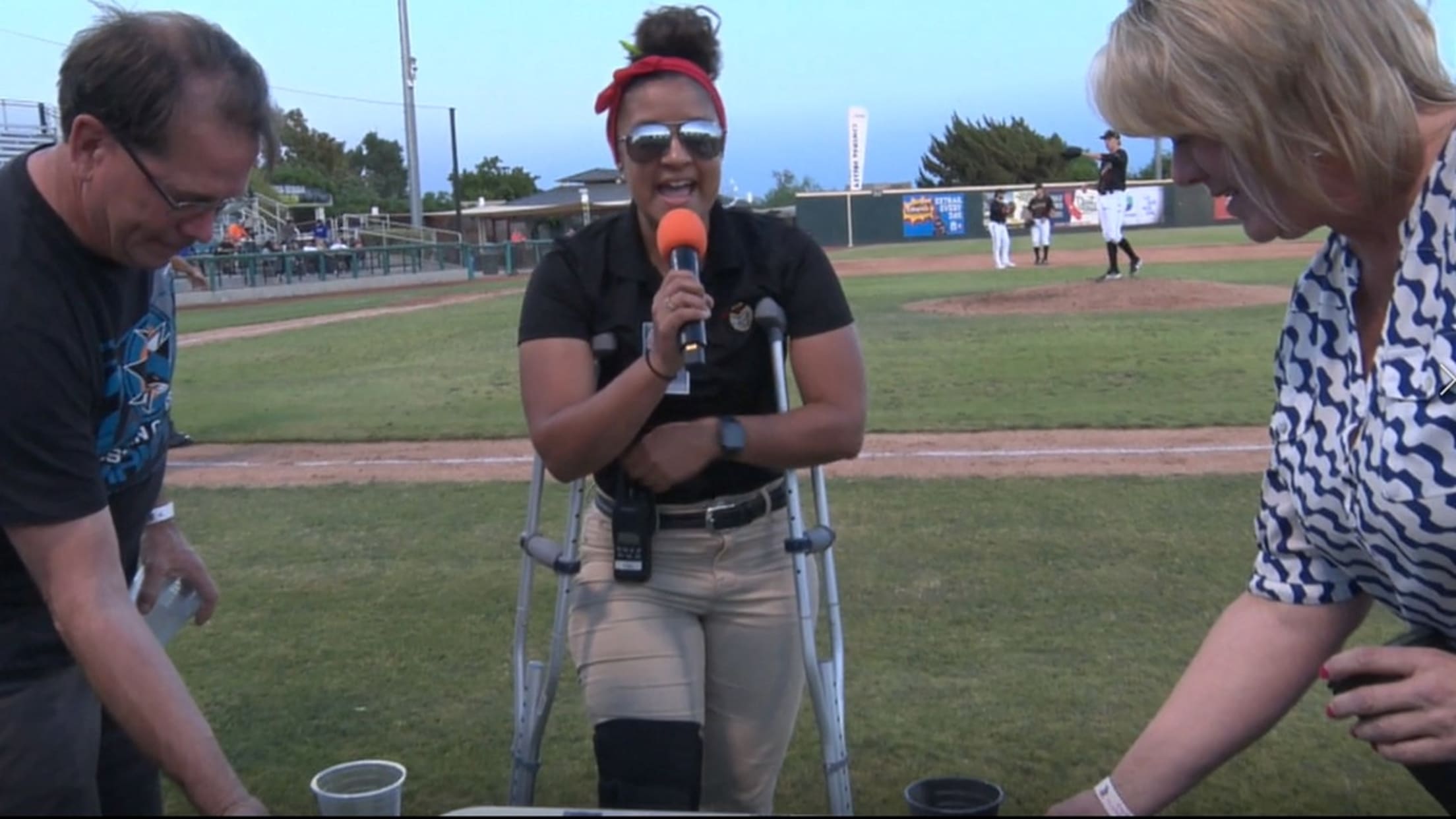 MiLB: What does it mean for you to be a Hispanic, Latino or Latinx working in professional baseball?
VH: I wasn't raised with baseball; so, I truly viewed it as "America's Pastime." With a growing knowledge that Latinos have such a great impact on American sports, it makes me proud to be a part of a sport that has such a diverse melting pot, not only on the field but in the front office as well.
MiLB: What does Copa de la Diversión mean to you?
VH: Copa de la Diversión brings all the vibrancy of the Latin culture to Minor League Baseball. With so many teams, including Los Alebrijes de Modesto, focusing on neon colors, bringing in a variety of food items into the ballpark, music, dance and more. Copa de la Diversión is a perfect bridge to make the baseball environment more friendly/welcoming to our Latin neighbors.
MiLB: Who's your favorite player from the Modesto Nuts (can be alumni players)?
VH: Ian McKinney. Being a part of the marketing team, you need a lot from players -- either for social media or community appearances. Ian stepped up with no complaint, always FULLY interacted with kids and was someone I can trust to leave alone or handle a player takeover of our social media account.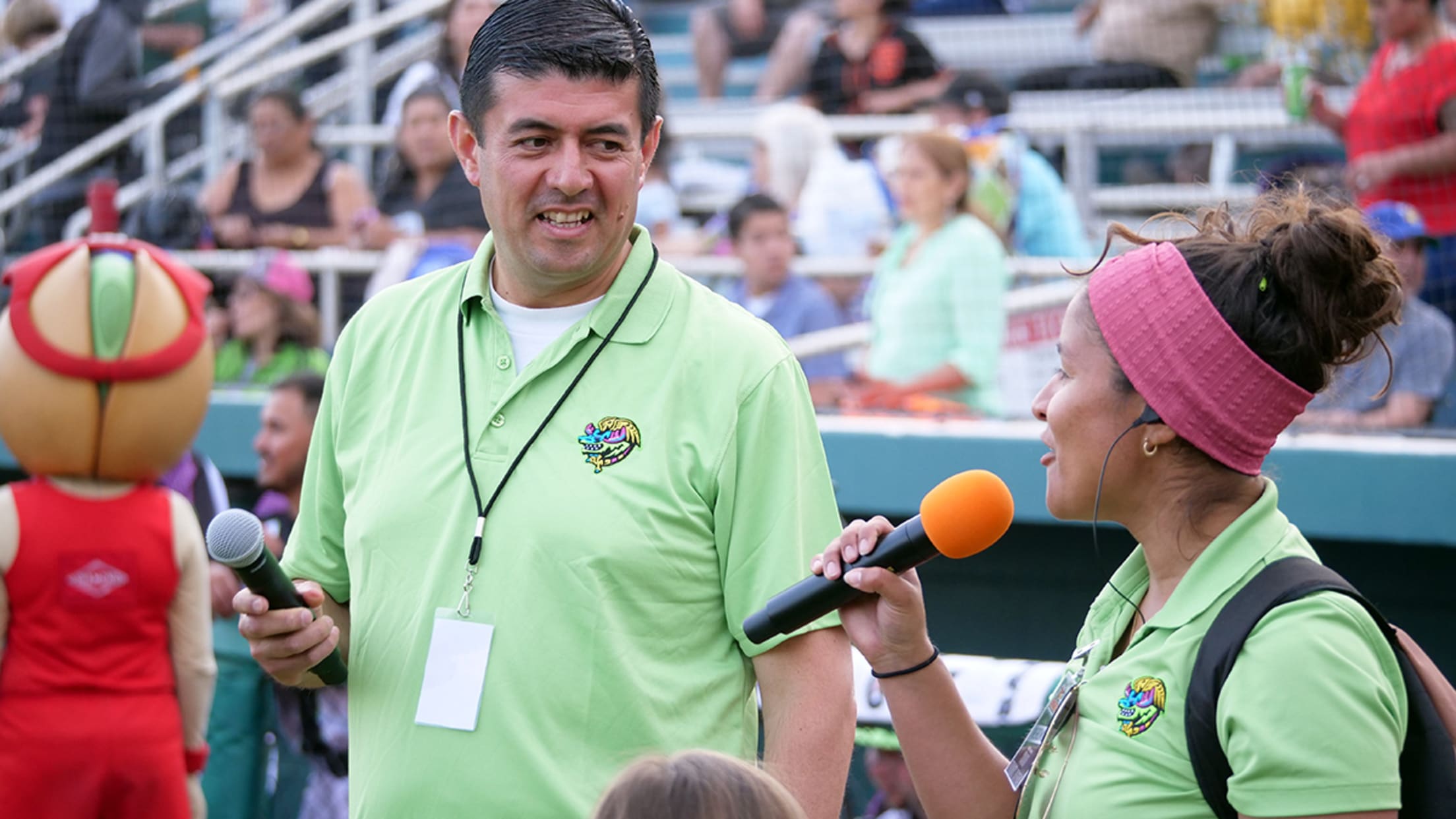 MiLB: Would you do something differently in your career?
VH: Start sooner! I look back at my intern years -- I could have done that when I was in high school or early college.
MiLB: How much does your identity as a Hispanic, Latina or Latinx play a role in your current role?
VH: As the only fluent Spanish speaker on staff and being a part of a local community that is almost a 50/50 split for Latin demographics, my identity helps bridge the gap in the business community, directly with families, and so much more.
MiLB: Who is your role model and why?
VH: My older brother. As much as I hate to admit it, we are very much alike. Some hurdles that were thrown in his life, years later were also thrown in mine. Seeing how he worked through those problems taught me how I should get through mine.
MiLB: What is the best part of your job?
VH: It's fun! There is always so much to do. If I ever get bored with one task there are always 100 other things I could be doing.
MiLB: What's the best advice you have ever received?
VH: People don't remember what you said or did; they only remember the way you made them feel.
Chanel Zapata is a Specialist, Marketing Strategy & Research with Minor League Baseball.