Mariners Extend 21 Invitations to Major League Spring Training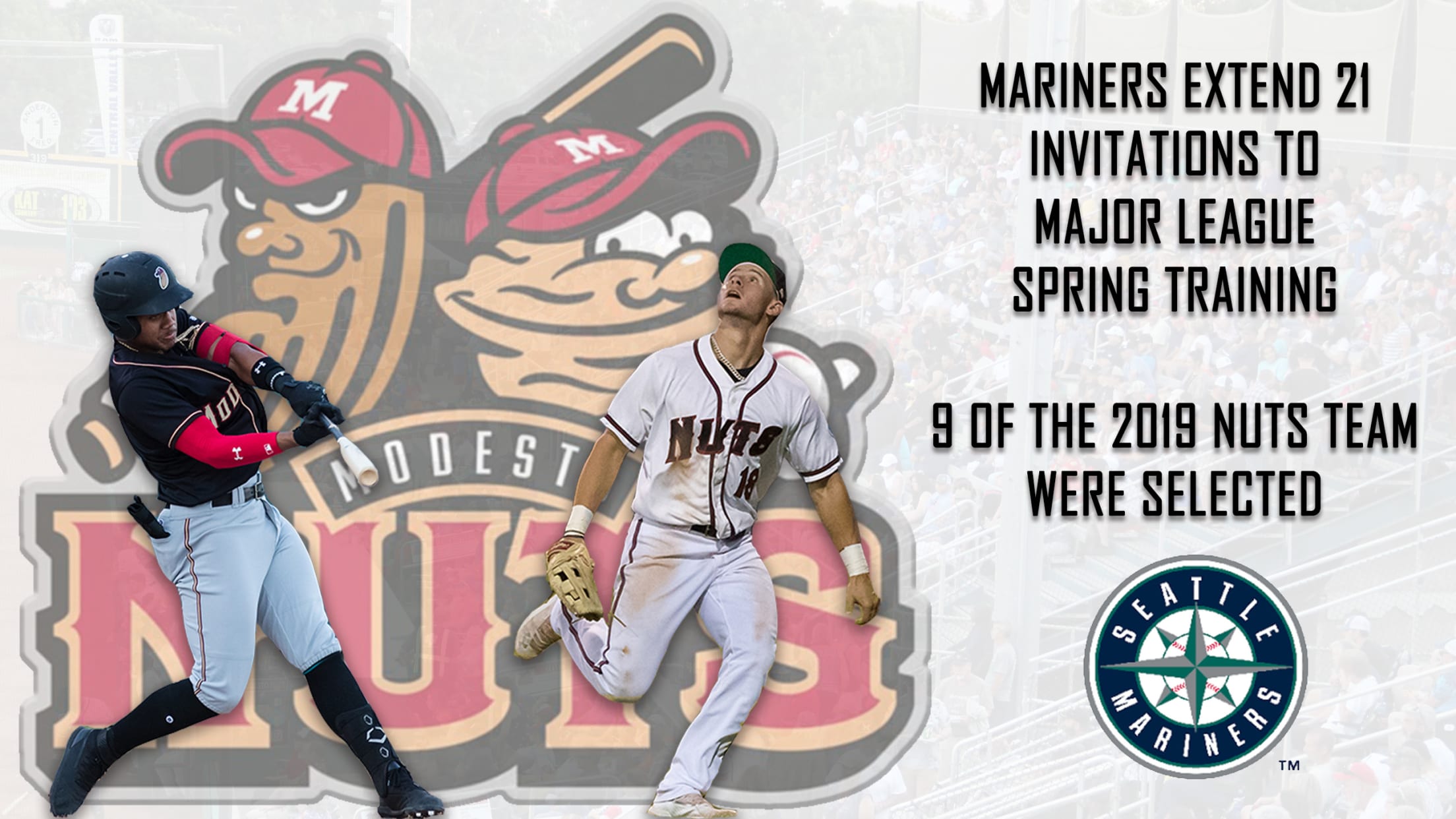 Of the 21 players that have been added to the spring training roster (in addition to the 40-man roster), 18 were members of the Mariners organization last season and 15 are homegrown products having been originally drafted or signed by Seattle. Furthermore, of the 21 invited players, three were named
Of the 21 players that have been added to the spring training roster (in addition to the 40-man roster), 18 were members of the Mariners organization last season and 15 are homegrown products having been originally drafted or signed by Seattle. Furthermore, of the 21 invited players, three were named to Baseball America's Top-100 Prospects List earlier today: outfielder Julio Rodriguez (No. 8), outfielder Jarred Kelenic (No. 11) and right-handed pitcher Logan Gilbert (No. 59). They will join first baseman Evan White (No. 54) in camp, while infielder Noelvi Marte (No. 92), who will be in Minor League camp, was also named to the list.
Just two invitees signed minor league contracts this offseason: catcher Joe Hudson (previously with St. Louis) and infielder José Marmolejos (previously with Washington). Additionally, catcher Brian O'Keefe was selected in the minor league phase of the Rule 5 Draft from St. Louis on Dec. 12, 2019.

"This is the youngest, most intriguing group of non-roster invitees that we've had in many years," said Dipoto. "We are all energized by the prospect of seeing so much of our future on display this spring in Peoria."

The list of invitees features several notable players from the Mariners player development system, including a quartet of 2019 Mariners Minor League Award winners:

RHP Logan Gilbert - Jamie Moyer Minor League Pitcher of the Year
INF Connor Hoover - Edgar Martinez "Rake" Award
OF Jarred Kelenic - Ken Griffey Jr. Minor League Hitter of the Year
RHP Penn Murfee - "60 ft. 6 in. Club" Award

In addition, outfielder Julio Rodriguez and catcher Cal Raleigh have received Spring Training invites after posting stand-out 2019 campaigns. Rodriguez, who was ranked the Mariners best overall prospect (Baseball America), received his first invite to Major League Spring Training. The 19-year-old outfielder split the 2019 season between Single-A West Virginia and High-A Modesto, slashing a combined .326/.390/.540 (107x328, .929 OPS) over 84 games. Raleigh, who was ranked as Seattle's 7th-best prospect by MLB.com at the end of 2019, received his 2nd consecutive invitation to Major League camp after splitting the 2019 season between High-A Modesto (April 4-July 15) and Double-A Arkansas (July 16-end of the season), batting .251 (114x455) with 29 home runs in 121 games.

Only one invitee has previous Major League experience: Hudson (56 days of service time).

Pitchers and catchers will report to Spring Training in Peoria, AZ on Wednesday, Feb. 12 (physicals) and hold the first workout Thursday, Feb. 13. Position players are scheduled to report for physicals Monday, Feb. 17 and the first full squad workout will be held on Tuesday, Feb. 18.

The Mariners Spring Training roster is currently at 61 players (40 on 40-man roster, 21 non-roster), including 33 pitchers (11 non-roster), 6 catchers (4 non-roster), 14 infielders (3 non-roster) and 8 outfielders (3 non-roster).