Biscuits Secure Comeback, Win 10-9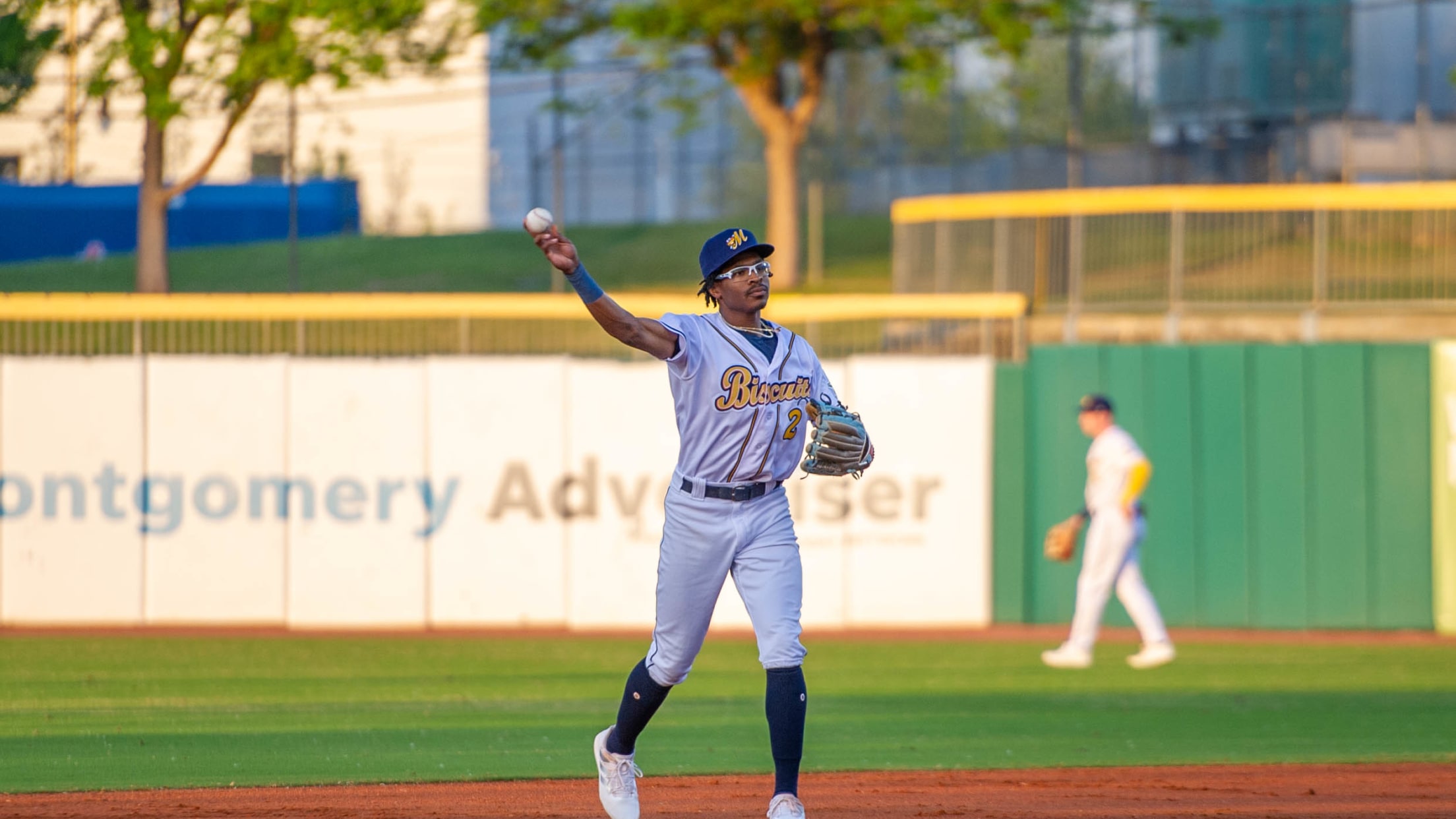 MONTGOMERY, Ala. – The Biscuits (8-8) secured a dramatic, come-from-behind victory, recording the most hits and runs in a game this season en route to a 10-9 victory over the Mississippi Braves (5-12) on Wednesday night at Riverwalk Stadium. A Luke Waddell RBI-double in the top of the first inning
MONTGOMERY, Ala. – The Biscuits (8-8) secured a dramatic, come-from-behind victory, recording the most hits and runs in a game this season en route to a 10-9 victory over the Mississippi Braves (5-12) on Wednesday night at Riverwalk Stadium.
A Luke Waddell RBI-double in the top of the first inning put the M-Braves on the board first 1-0. Later, a passed ball by catcher Roberto Alvarez allowed Waddell to score and added to the M-Braves lead, 2-0.
Greg Jones smashed his first home run at Riverwalk Stadium, an opposite-field solo shot to left in his first at-bat, in the bottom of the first to make it a 2-1 game. Jones is now riding a 14-game on-base streak.
In the second inning, the runs started piling up for the M-Braves. Michael Harris II grounded out, but scored Jacob Pearson. With runners in scoring position, Wadell picked up a two-run single to increase the M-Braves lead to 5-1 against Biscuits starter Taj Bradley.
In the top of the fourth, Harris II drilled a deep solo home run to right that put the M-Braves up 6-1. After a Kameron Misner RBI-double, Evan Edwards grounded out and sent Misner home to shorten the lead to 6-3 in the bottom of the fourth. Later in the inning Alvarez connected on a two-run single that tied the game at six. In the next at-bat Brett Wisely blasted one deep into right for the go-ahead run to take 7-6 lead.
In the top of the fifth, Jalen Miller responded with a two-out solo home run to tie the game again at seven. The M-Braves finally broke the tie with back-to-back solo home runs by Yariel Gonzalez and Drew Lugbauer that shifted momentum and put them on top 9-7 in the top of the seventh.
With runners in scoring in position and two outs, the Biscuits mounted another comeback when Grant Witherspoon cracked a two-run single that evened the score at nine in the bottom of the seventh. Jordan Qsar followed that up with a go-ahead RBI-triple to put the Biscuits up 10-9. Jose Lopez closed out the game with three-straight strikeouts to get the Biscuits back in the win column.
The Biscuits look to continue the winning streak tomorrow on Thursday when Ian Seymour (0-2) duels Alan Rangel (0-1) at 6:35 PM on Craft Beer Night with T-Shirt Giveaway and Thirsty Thursday
The rest of the series will include Korean Heritage Night #1 feat. Kimchi Hat Giveaway pres. by Pulmuone on Friday, April 29th; "Fan vs. Food" Challenge & MAX Fireworks on Saturday, April 30th; and Kids Lunchbox Giveaway pres. by the Montgomery Area Food Bank on Sunday, April 31st.