Biscuits Slip Past Blue Wahoos 4-1 In Series Finale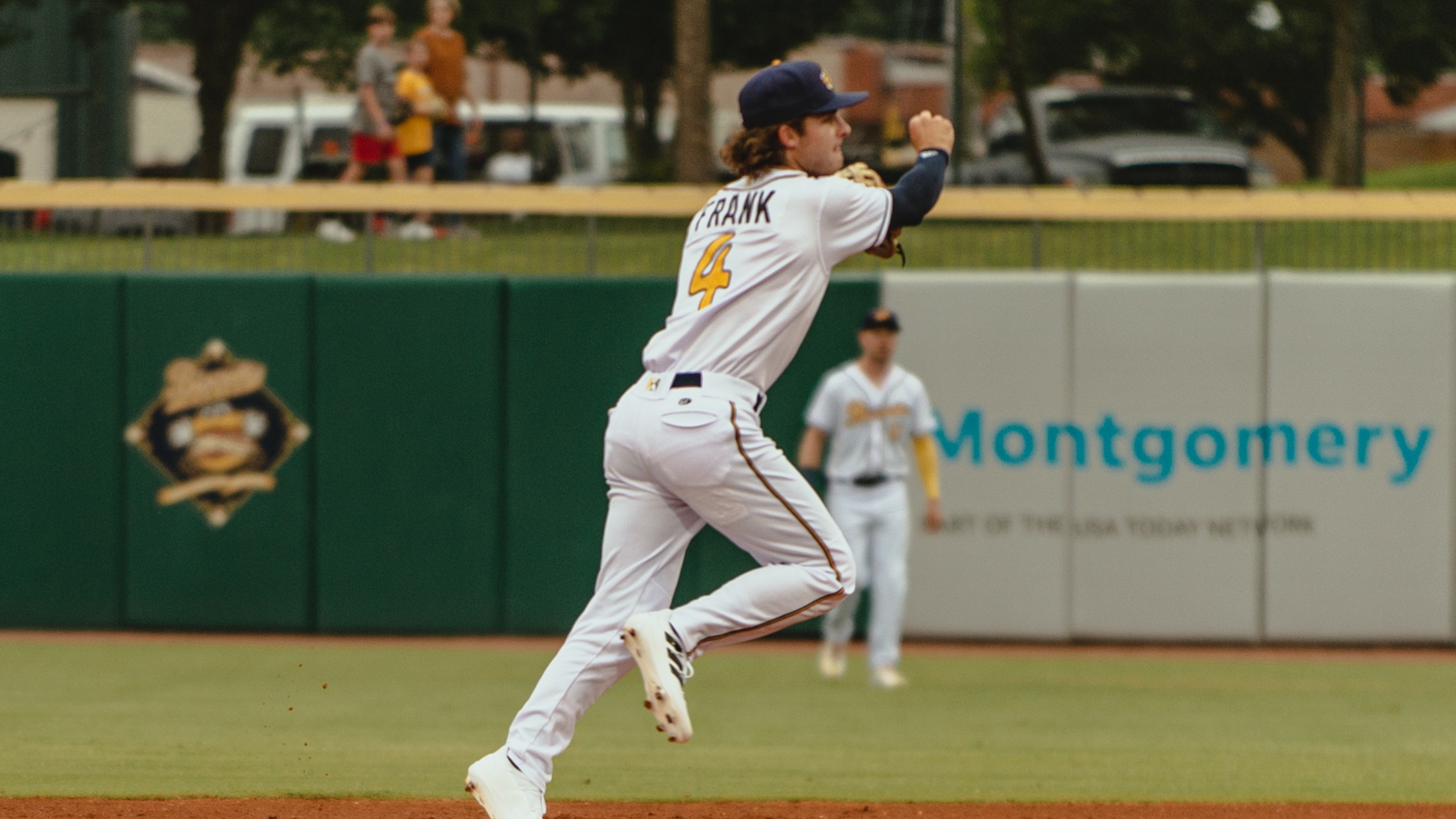 PENSACOLA, Flo. – The Biscuits (32-36/4-2) glided past the Pensacola Blue Wahoos (37-33/2-4) 4-1 Sunday night at Admiral Fetterman Stadium. After a slow start where no runs were scored in the first six innings, Montgomery put things in full gear to close out the series and head back to sweet
PENSACOLA, Flo. – The Biscuits (32-36/4-2) glided past the Pensacola Blue Wahoos (37-33/2-4) 4-1 Sunday night at Admiral Fetterman Stadium. After a slow start where no runs were scored in the first six innings, Montgomery put things in full gear to close out the series and head back to sweet home Alabama with a win.
In a similar fashion to last night, it was Biscuits Kameron Misner who got the Biscuits on board first. This time with a two-run RBI line-drive single that brought home Tyler Frank and Greg Jones and made it 2-0.
The Biscuits bullpen were the heroes of the night as they only allowed two hits through seven innings and kept the slim 2-0 lead in their hands. Montgomery battled close calls throughout the whole night. In the sixth, Biscuits outfielder Niko Hulsizer made a superb grab at the right field wall to protect the Biscuit lead and prevent a game-tying home run from Victor Victor Mesa.
In the eighth, there was more action for both teams with the Biscuits tallying two more runs. Third baseman Osleivis Basabe connected on another two-run RBI-single for the Biscuits to make it 4-0. During the inning, Greg Jones stole his 25th base to tie Jose Rodriguez of the Birmingham Barons for first in the Southern League. Pensacola came close to working a comeback after a bomb of a hit by Griffin Conine was called foul. Moments later Ray-Patrick Didder reached first after a pop-up dropped between Misner and Basabe. With two on and the stadium behind them, Pensacola failed to make the most of the opportunity as Norel Gonzalez struck out to a fresh Nathan Witt.
In the bottom of the ninth, Witt walked the first two batters on eight pitches. Biscuit closer Jose Lopez came in to close things out and try to secure the win. J.D. Orr was hit by a pitch that loaded the bases with no one out. Victor Mesa connected on a sac fly that scored one and cinched them closer to a comeback, 4-1 Biscuits. Lopez clutched the win after striking out Troy Johnston in the final at-bat.
Montgomery wins the series, 4-2, and remains tied with the Mississippi Braves for first place in the South division. Montgomery will look to keep the momentum going as they return home to face the fourth-place Biloxi Shuckers Monday for Independence Day Celebration & MAX Fireworks at 6:05 when Jayden Murray (4-2, 2.93) faces Victor Castaneda (1-2, 3.27).
The rest of the series includes Military Wednesday pres. by WOW! Wednesday, July 6th at 6:35 PM CT, Bobblehead T-Shirt Giveaway pres. By ARC of Alabama & Thirsty Thursday on Thursday, July 7th at 6:35 PM CT, Kimchi Bobblehead Giveaway pres. By Pulmuone & Jersey Auction, Mystery Bobblehead Night & MAX Fireworks Saturday, July 9th at 6:05 PM CT, and Fishing Bobber Giveaway pres. By Go Fish Alabama & Bark in the Park on Sunday, July 10 at 3:33 PM CT.