Blue Wahoos Pull Away Late, Biscuits Fall 7-0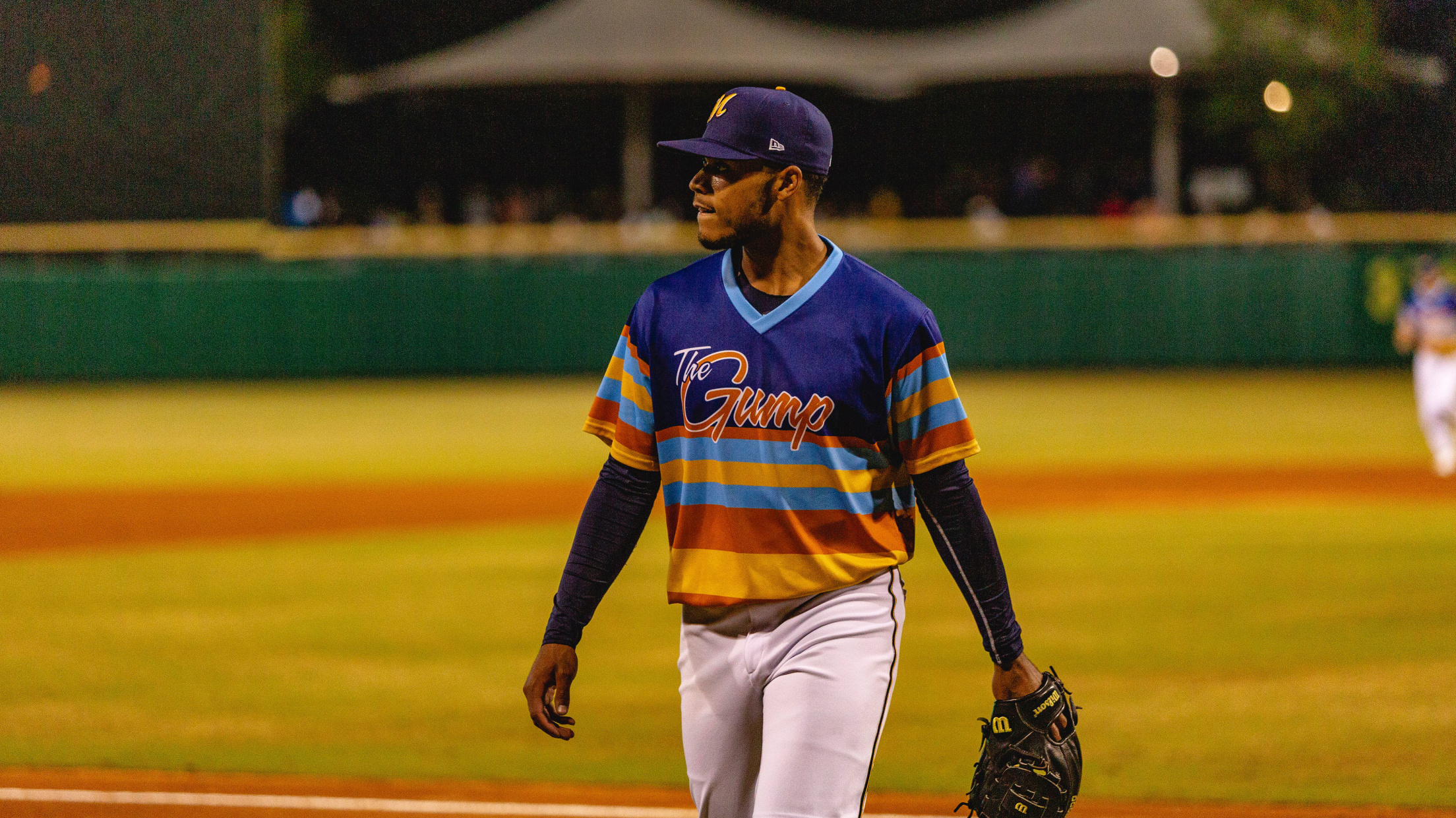 PENSACOLA, Fl.. – The Pensacola Blue Wahoos (5-7) had a late-inning surge to capture back-to-back wins versus the Biscuits (5-6) with a 7-0 victory Thursday night. Action was slow for the early part of the game as both teams' bullpen was pitching a shutout until late. Biscuits starter, Taj Bradley
PENSACOLA, Fl.. – The Pensacola Blue Wahoos (5-7) had a late-inning surge to capture back-to-back wins versus the Biscuits (5-6) with a 7-0 victory Thursday night.
Action was slow for the early part of the game as both teams' bullpen was pitching a shutout until late. Biscuits starter, Taj Bradley continued his impressive pitching streak allowing only two hits and throwing five strikeouts. Through two games, Bradley has allowed no runs or walks to begin his 2022 campaign.
Fans and viewers saw excitement on both sides of the plate in the sixth inning. Pensacola had an impressive fielding performance as Wahoos catcher Santiago Chavez threw one on the money to second base to catch Brett Wisely stealing for the out. Immediately, a solid single from Austin Shenton fell, but outfielder Jerar Encarnacion has a cannon of an arm that made its way to second to throw Shenton out.
After a throwing error by Nathan Witt, runners were now at the corners in the bottom of the seventh with nobody out. A bases-loaded walk by Alan Strong broke the tie and put the Blue Wahoos on the board 1-0 with an unearned run charged to Witt. The game turned for the worst when a ground ball single was hit down the third base line that brought another two runs home to create comfortable breathing room for the Wahoos, going up 3-0 in the seventh.
A hit-by-pitch, and walk by Evan Reifert saw two more runs scored for the Wahoos going up 5-0. In his four batters faced, Reifert walked two and hit two. With no relief in the bullpen, Manager Morgan Ensberg approached the mound to bring in position player Erik Ostberg to attempt to stop the bleeding in the eighth inning.
Pensacola treated the home crowd to two more runs making the score 7-0 before Andrew Nardi approached the mound to complete the save. The Biscuits look to get back into the win column tomorrow when Jayden Murray (0-0, 2.70) battles Eury Perez (0-1, 6.75) tomorrow at 6:35 PM CT at Blue Wahoo Stadium.
The Biscuits return back to Montgomery for their homestand vs the Mississippi Braves on Autism Awareness Night supporting Easter Seals of Central Alabama on Tuesday, April 26th at 6:35 PM
The rest of the series will include Military Appreciation Night presented by WOW! Fireworks on Wednesday, April 27th; Craft Beer Night with T-Shirt Giveaway and Thirsty Thursday on Thursday, April 28th; Korean Heritage Night #1 feat. Kimchi Hat Giveaway pres. by Pulmuone on Friday, April 29th; "Fan vs. Food" Challenge & MAX Fireworks on Saturday, April 30th; and Kids Lunchbox Giveaway pres. by the Montgomery Area Food Bank on Sunday, April 31st.