Wisely, Biscuits Walk-Off Shuckers, 3-2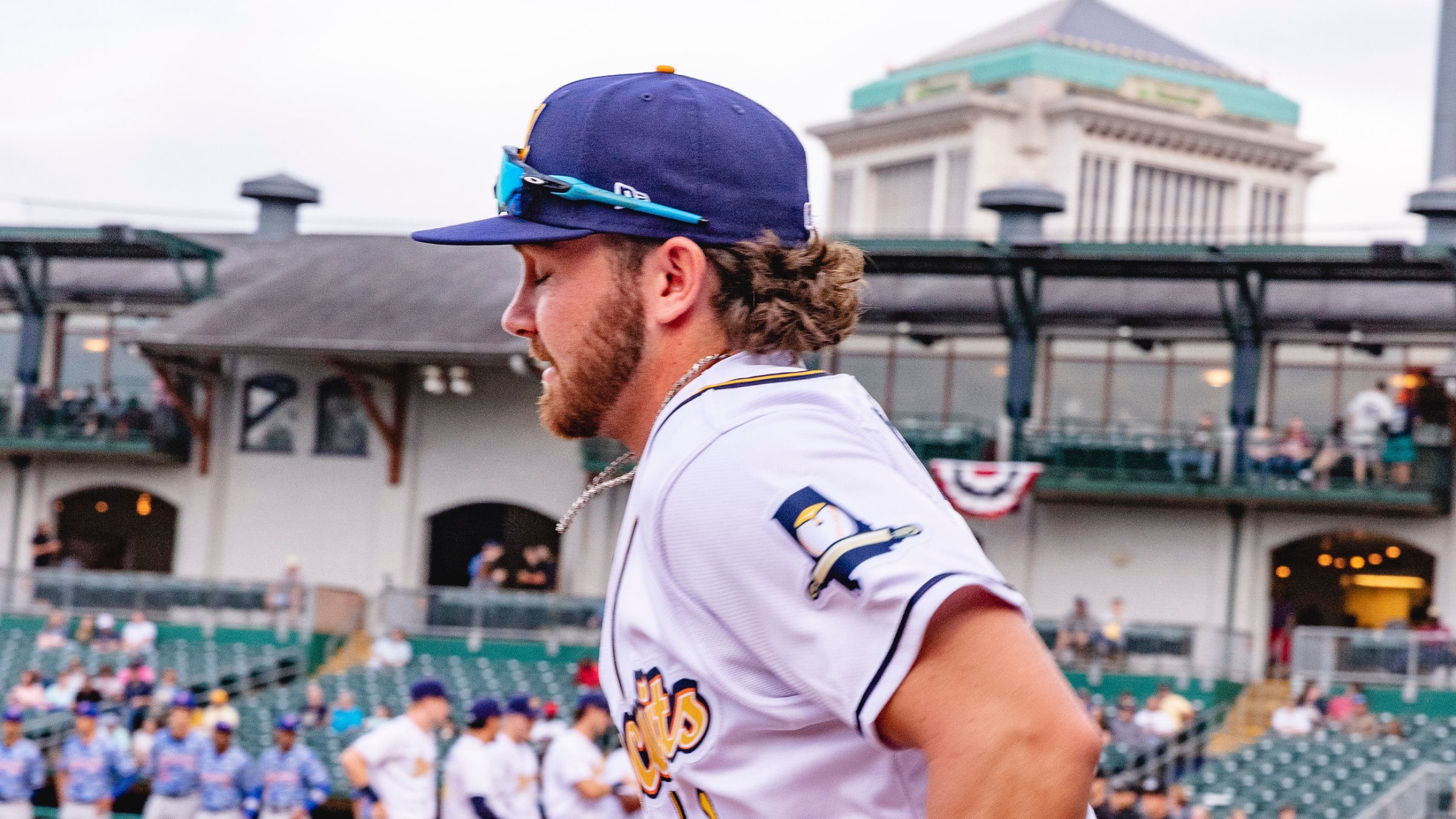 MONTGOMERY, Ala. – The Biscuits (10-11) got back in the win column in walk-off fashion thanks to Brett Wisely in the series opener against the Biloxi Shuckers (12-10) 3-2 Tuesday night at Riverwalk Stadium. In the top of the first, Curtis Mead put a ground ball in play that brought
MONTGOMERY, Ala. – The Biscuits (10-11) got back in the win column in walk-off fashion thanks to Brett Wisely in the series opener against the Biloxi Shuckers (12-10) 3-2 Tuesday night at Riverwalk Stadium.
In the top of the first, Curtis Mead put a ground ball in play that brought Wisely home for a quick 1-0 lead for the Biscuits.
In the second inning, Shuckers outfielder Joey Weimer connected on a solo home run to left-center to tie the game at one. Weimer and Biscuits Curtis Mead find themselves in a friendly battle as they sit two-three in doubles for the Southern League with eight and nine respectively.
Besides the Weimer home run, Biscuits starter Taj Bradley (1-0) had an impressive outing on the mound only allowing one hit and seven strikeouts. After four scoreless innings, Biloxi was in a great position with bases loaded in the middle of the lineup. However, Biscuits relief pitcher Sean Hunley managed to get the Biscuits out of the tight squeeze and retire the side in the sixth inning.
In the top of the ninth, Garrett Mitchell broke the tie with a go-ahead RBI-single that made it 2-1 Shuckers. Leading off the bottom of the ninth, Kameron Misner delivered a clutch game-tying solo home run to left that revitalized the crowd and gave the Biscuits hope for a rally.
Brett Wisely became the MVP of the night as he delivered the walk-off RBI-single to put an end to the Biscuits' three-game losing streak and start the Shuckers series on the right foot.
The Biscuits look to gain further control of the series when Jayden Murray (0-0) faces Victor Castaneda (1-1) on Grand Slam School Day on Wednesday, May 4th at 11:00 am.
The rest of the series includes First Responders Night feat. Cinco de Mayo T-Shirt Giveaway on May 5th at 6:35 pm, Nurses & Healthcare Appreciation Night feat. Stress Ball Giveaway on May 6th at 6:35 pm, Marvel's Defenders of the Diamond Night feat. Military Appreciation Jersey Auction & MAX Fireworks on May 7th at 6:05 pm, and Kids Kitchen Set Giveaway pres. by Baptist Health on Sunday May 8th at 3:33 pm.