Jackson, Sounds Power Past Knights
Jackson's Homers and Ninth-Inning Rally Lead Nashville in Charlotte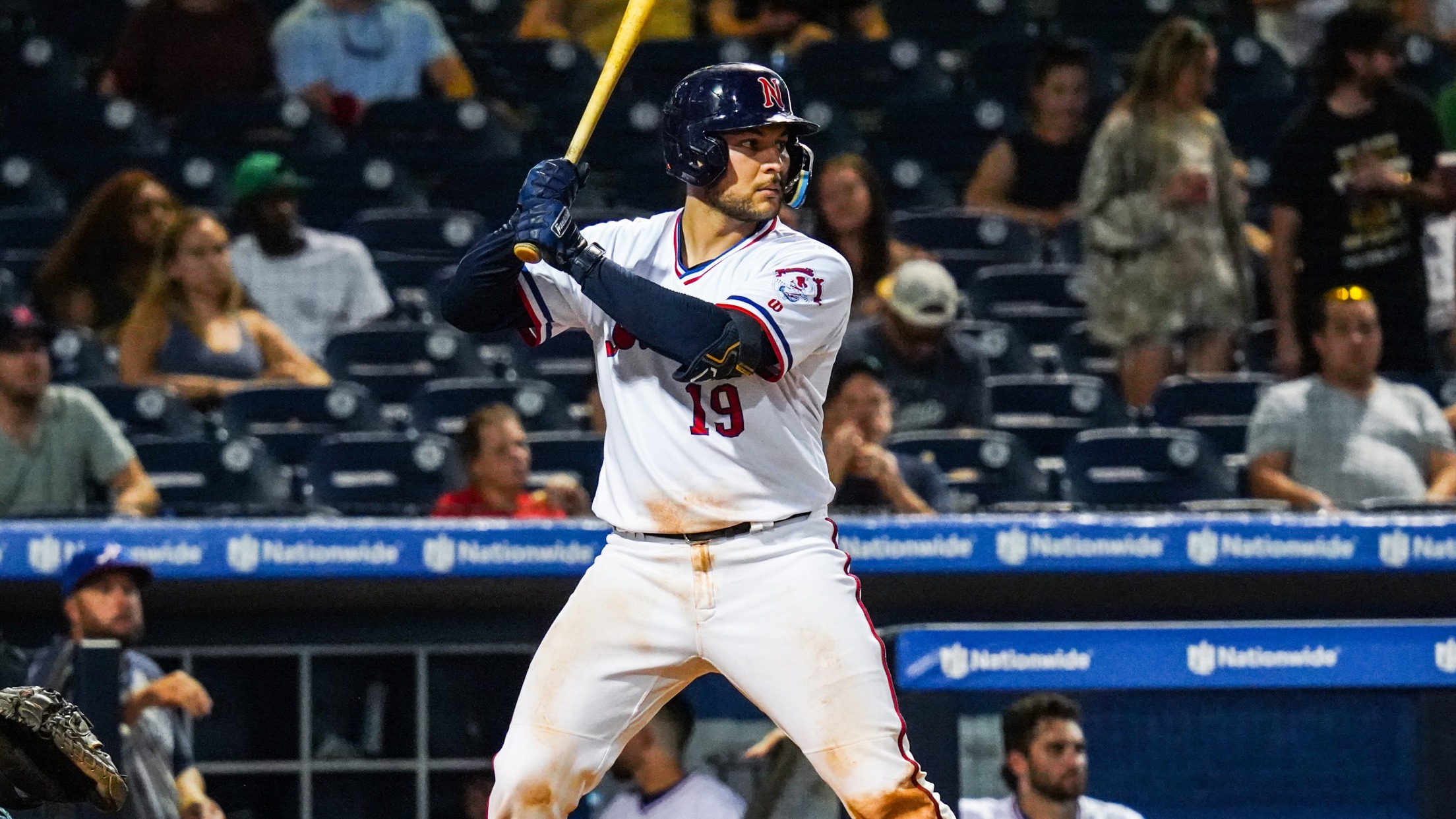 CHARLOTTE, N.C. – Alex Jackson smashed a pair of long home runs, Janson Junk turned in a quality start and the Nashville Sounds rallied with three runs in the top of the ninth to sprint past the Charlotte Knights, 5-3, on Saturday night at Truist Field. The win puts the
CHARLOTTE, N.C. – Alex Jackson smashed a pair of long home runs, Janson Junk turned in a quality start and the Nashville Sounds rallied with three runs in the top of the ninth to sprint past the Charlotte Knights, 5-3, on Saturday night at Truist Field. The win puts the Sounds back above .500 and gives them a shot at a series win on Sunday.
Each of Jackson's home runs traveled 427 feet. The first one was an opposite-field missile to right-center in the third off starter John Parke. Then with the Sounds trailing 2-1 in the fifth, Jackson hit a towering shot off the scoreboard in left to tie it, 2-2.
Junk worked into the seventh inning, giving the Sounds their third quality start in the last four games. He allowed a home run to Victor Reyes in the sixth and left trailing, 3-2. He gave up three runs on six hits over 6 1/3 innings in the no-decision.
Down 3-2 entering the ninth, the Sounds rallied quickly against Lane Ramsey (3-4). Roman Quinn got hit by a pitch and stole second before Monte Harrison walked. Then Patrick Dorrian drilled a double to right-center for a 3-3 tie. With two outs and runners at second and third, Eddy Alvarez smoked a two-run single to right field to make it 5-3. Ryan Middendorf (1-0) got the first two outs in the bottom of the ninth before Alex Claudio struck out Evan Skoug for his second save. Middendforf and Claudio combined with Darrell Thompson to give the Sounds scoreless relief.
The six-game series concludes Sunday afternoon at 12:05 CT. Left-hander Ethan Small (0-2, 3.15) will open for the Sounds (28-27), and right-hander Sean Burke (1-3, 6.75) will counter for Charlotte (26-28).
Post-Game Notes
Sounds starting pitchers have gone at least 5 2/3 innings in every game of the series (Pedro Fernandez 5.2ip, Robert Gasser 7, Caleb Boushley 6.2, Thomas Pannone 6, Janson Junk 6.1).
Infielder Cam Devanney went 2-for-5 with two doubles and owns an eight-game hitting streak (12-for-29, .414).
Alex Jackson's home runs were #99 and 100 in his professional career…he became the second Sound in the last three games (Blake Perkins, Thursday) to have a multi-homer game after the team had none in the first 52 games of the season.
All nine batters reached base safely at least once in Saturday's game.
The Nashville Sounds are the Triple-A affiliate of the Milwaukee Brewers and play at First Horizon Park. For more information call 615-690-4487 or e-mail [email protected].
#