Brooklyn Baffles Aberdeen in 3-0 Shutout
Stuart and Geber combine on 4-hit blanking to snap 3-game slide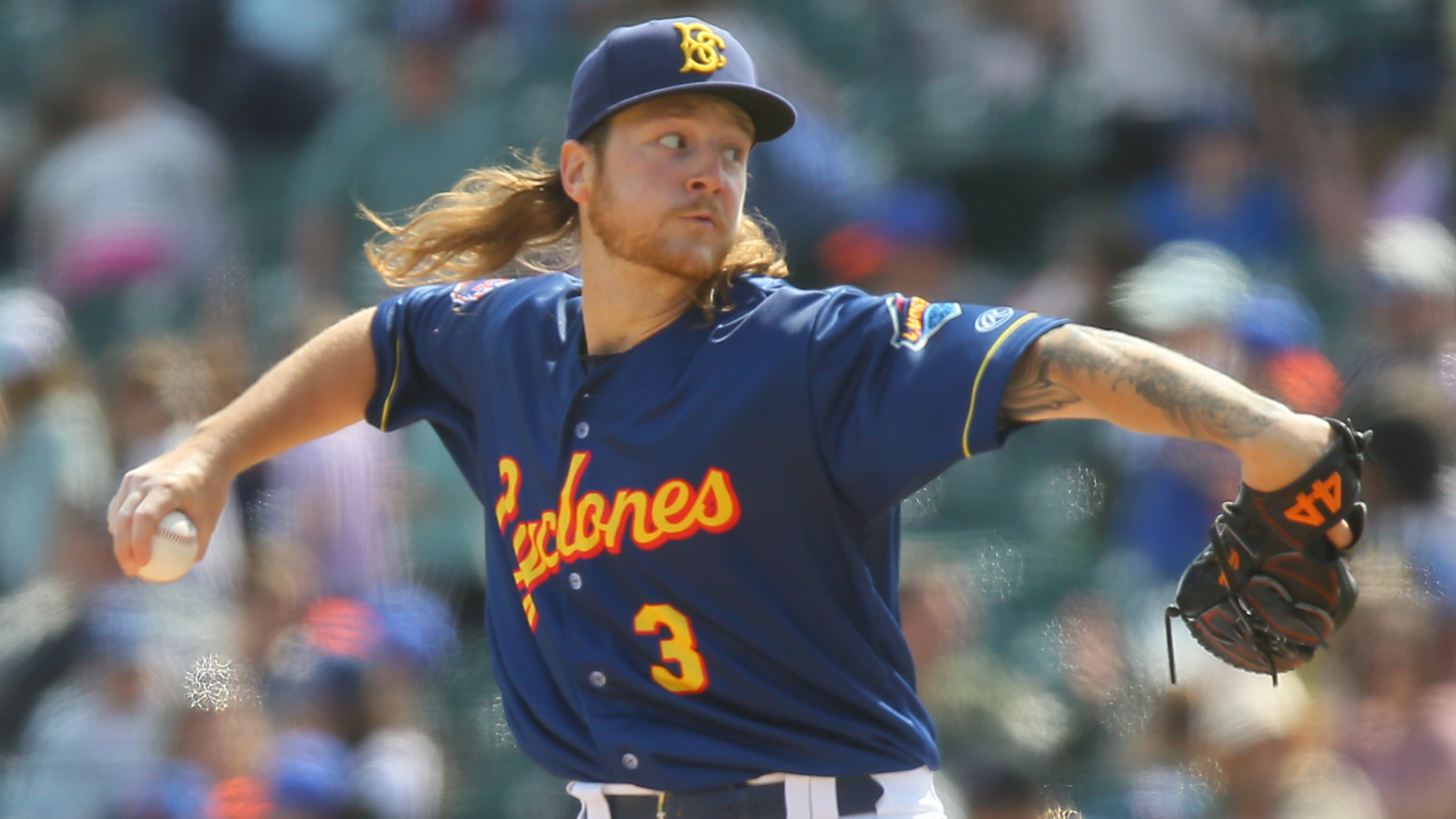 BROOKLYN, N.Y. (May 7, 2023) - The Brooklyn Cyclones used dominant pitching Sunday afternoon at Maimonides Park to defeat the Aberdeen IronBirds, 3-0. The two squads split the six-game series with three wins apiece. RHP Jordan Geber was stupendous out of the Brooklyn bullpen. The former Virginia Tech arm shut
BROOKLYN, N.Y. (May 7, 2023) - The Brooklyn Cyclones used dominant pitching Sunday afternoon at Maimonides Park to defeat the Aberdeen IronBirds, 3-0. The two squads split the six-game series with three wins apiece.
RHP Jordan Geber was stupendous out of the Brooklyn bullpen. The former Virginia Tech arm shut down the IronBirds bats. Geber picked up the win, while hurling seven innings with seven strikeouts and only three hits allowed.
Geber's efforts came in relief of Brooklyn starter RHP Tyler Stuart. Stuart logged two clean frames with three strikeouts in an abbreviated start.
The only runs of the ball game came in the bottom of the seventh inning. With a runner on and one out, 2B Mateo Gil clobbered a home run to left field to give Brooklyn a 2-0 lead.
The Cyclones tacked on one more in the frame, when LF Alex Ramírez singled to left field to bring home 3B Chase Estep. Ramírez's base knock pushed the 'Clones lead to 3-0.
Geber silenced the Aberdeen bats the rest of the way, as the 3-0 score held to be the final.
The Cyclones return to action on Tuesday night in Wilmington. Both teams have yet to announce a probable starter ahead of Monday's league-wide off day. First pitch from Frawley Stadium is slated for 6:35 on Tuesday evening.