Amarillo Adds On Late for Friday Win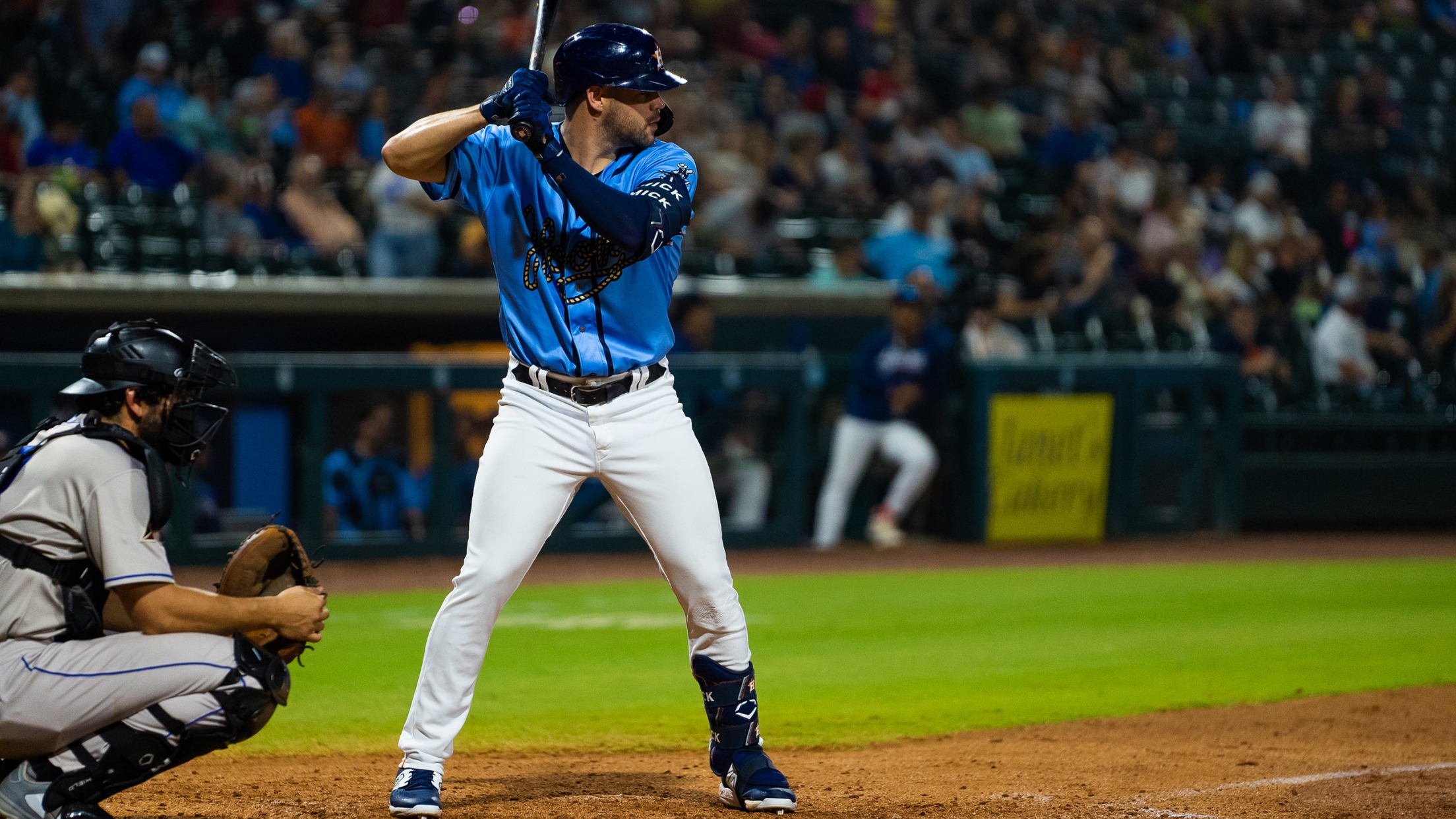 Rehabbing Astro Chas McCormick smoked a two-run home run to left field in the fifth inning Friday night. (Marcus Sarate)
Box Score CORPUS CHRISTI - The Sod Poodles drew level in the series with a 12-8 Game 4 win over the Hooks before 4,651 fans Friday night at Whataburger Field. The Sod Poodles staked themselves to an 8-1 lead, scoring seven times in the third against Peyton Plumlee, who was
CORPUS CHRISTI - The Sod Poodles drew level in the series with a 12-8 Game 4 win over the Hooks before 4,651 fans Friday night at Whataburger Field.
The Sod Poodles staked themselves to an 8-1 lead, scoring seven times in the third against Peyton Plumlee, who was making his Double-A debut.
Corpus Christi pulled within one by sending five home in the fifth. Rehabbing Astro Chas McCormick ignited the rally with a no-doubt, two-run blast to left. McCormick, who played all nine innings in center field, is 4-for-14 with four walks in five games for the Hooks.
Amarillo iced the contest by scoring four runs over the final three innings.
The Hooks netted their final marker in the ninth. Will Wagner smacked a lead-off double and scampered home on a two-out base hit by C.J. Stubbs. Wagner, playing for the first time since April 18, went 2-for-3 with a sac fly, walk and two runs scored.
Joey Loperfido, robbed of a home run by center fielder Nick Dalesandro, was 2-for-4 with a double and bases-loaded walk.
Lead-off hitter Quincy Hamilton reached base reached base four times after working three free passes while being hit by a pitch. Hamilton, sporting a .406 on-base average, also made a terrific leaping catch on the warning track in right to take away extra bases.