AquaSox Split Double Header in Vancouver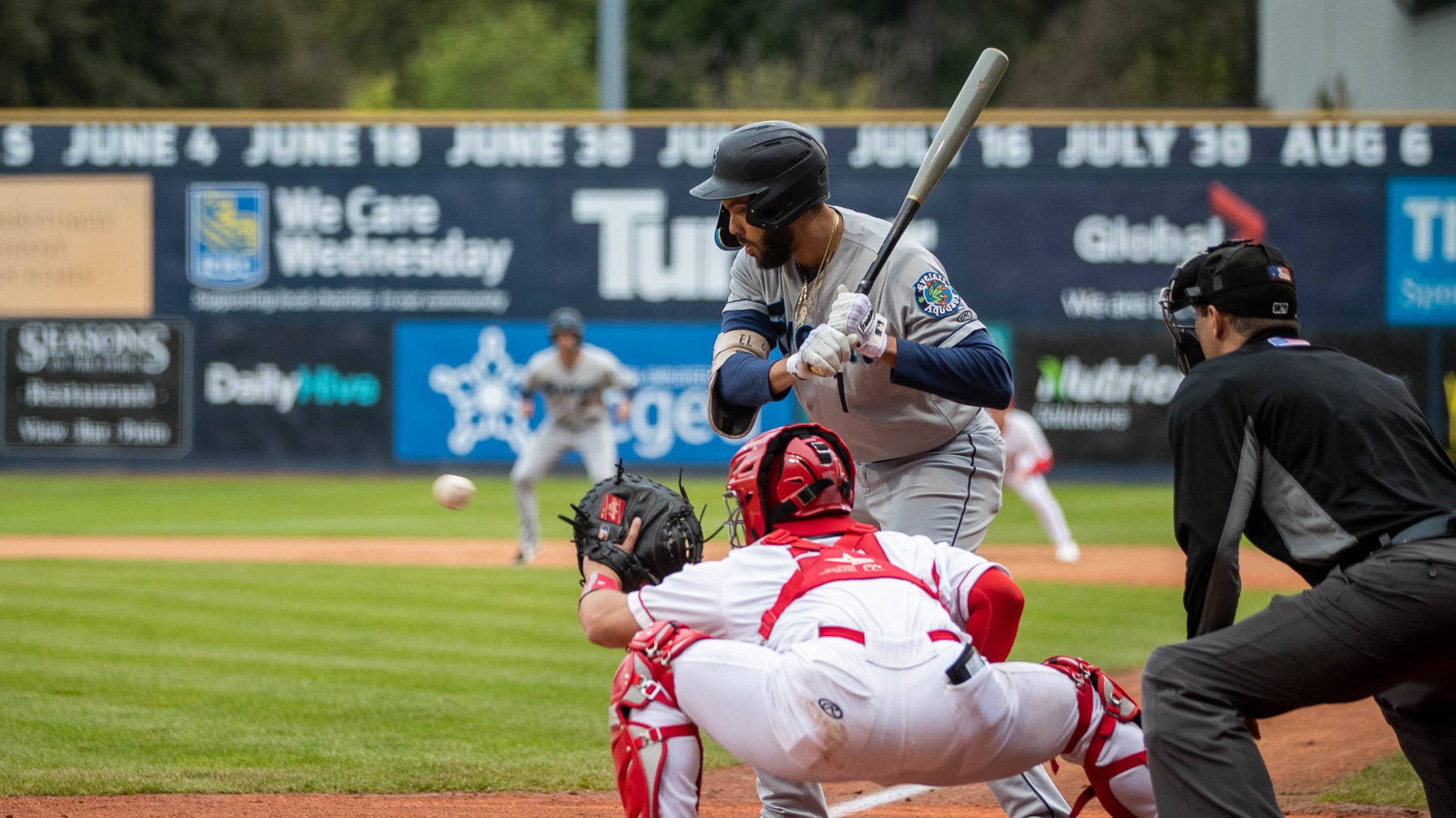 VANCOUVER, BC: The Everett AquaSox split a pair of games on Saturday in Vancouver. After dropping the first game 4-0, they came back and took the second game 5-0. With the win, Everett is now 10-15 on the season with one more game remaining in Vancouver before heading to a
VANCOUVER, BC: The Everett AquaSox split a pair of games on Saturday in Vancouver. After dropping the first game 4-0, they came back and took the second game 5-0. With the win, Everett is now 10-15 on the season with one more game remaining in Vancouver before heading to a series in Tri-City.
In Game One, the AquaSox waisted a solid performance by starter Juan Mercedes (0-1). Making his first appearance in an AquaSox uniform since 2019, Juan was the hard luck pitcher as he was saddled with the loss despite allowing only two unearned runs on two hits in 5.0 innings of work. He struck out seven and only allowed one walk.
The Vancouver pitching staff limited the AquaSox to just three singles (Spencer Packard, Andy Thomas and Colin Davis) while their offense took advantage of two Everett errors. Jol Concepcion was credited with the win out of the bullpen.
The Canadians picked up two unearned runs in the bottom of the fifth inning as a throwing error allowed Riley Tirotta and Zach Britton to score. They would add two more runs in the bottom of the sixth inning as Addison Barger hit a two-run home run to right field.
Noelvi Marte wasted no time in giving the AquaSox an early lead in game two, as he launched a 2-2 pitch into left field to leadoff the game. Marte would later score the second run of the game on a throwing error.
Lead off home run by @MarteNoelvi in game two. pic.twitter.com/FL5mXyysxL

— Everett AquaSox (@EverettAquaSox) May 7, 2022
The game would remain 2-0 until the top of the sixth inning, when with the bases loaded Justin Lavey doubled down the line clearing the bases. It was Lavey's second double of the game. The five runs were more than enough for Everett, as three pitchers combined to shutout the Canadians.
Bases clearing double by @Justinlavey7 pic.twitter.com/lh6kD4yBGf

— Everett AquaSox (@EverettAquaSox) May 8, 2022
Making his second appearance with the AquaSox, Brayan Perez (1-1) pitched five scoreless innings for the win. Leon Hunter and Kyle Hill also each pitched an inning in the 5-0 victory.
GAME TWO BOX SCORE
*
PICTURED ABOVE:* Dariel Gomez
PHOTO CREDIT: Mark Steffens-Fotoguy