Asheville Uses Extras to Sneak Past Aberdeen
Kobe Kato's Two-Run Single in the Tenth Ends Up as the Difference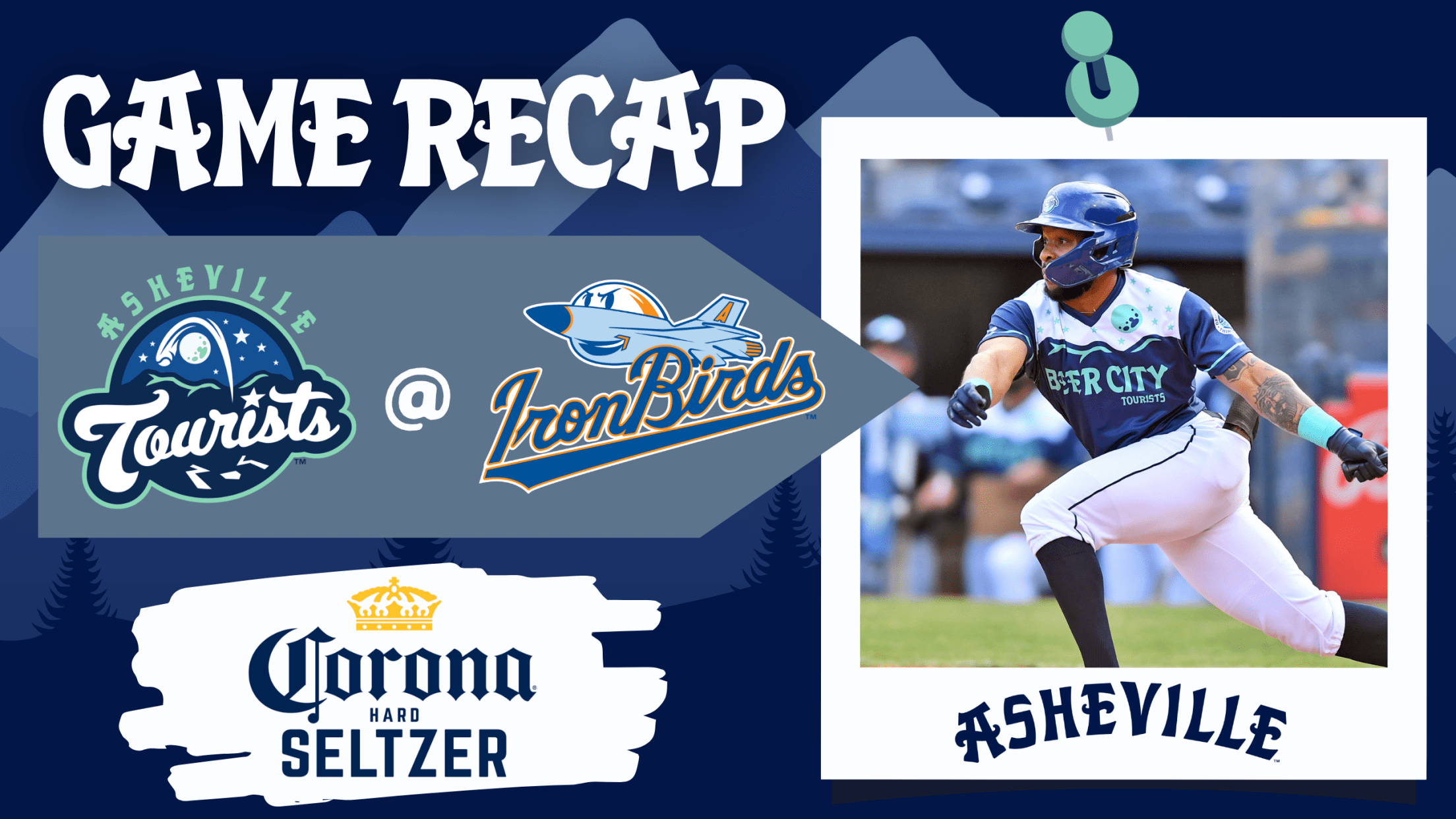 ABERDEEN- The Asheville Tourists and the Aberdeen IronBirds needed ten innings on Friday night to decide a winner. Tied up 3-3 after nine, the Tourists rallied for three runs in the top of the tenth thanks to a two-out bases loaded walk drawn by Collin Price and a two-run single
ABERDEEN- The Asheville Tourists and the Aberdeen IronBirds needed ten innings on Friday night to decide a winner. Tied up 3-3 after nine, the Tourists rallied for three runs in the top of the tenth thanks to a two-out bases loaded walk drawn by Collin Price and a two-run single by Kobe Kato. Asheville limited Aberdeen in the bottom of the tenth to win 6-4.
The game featured a total of 50 plate appearances that ended in either a walk or a strikeout. Asheville struck out a season-high 20 times but still made enough contact to come away with the win. The Tourists pitching staff recorded 14 strikeouts including three in the bottom of the tenth.
Aberdeen took an early 1-0 lead in the second inning but Ryan Clifford connected with a two-out, two-run double in the top of the fifth. Michael Sandle doubled and stole third in the sixth inning. Sandle then scored on Kato's RBI single to center.
Asheville held their 3-1 advantage until Aberdeen rallied with two outs in the seventh. That rally netted a run and an eighth inning RBI single tied the game up. Ryan Gusto kept the game tied with a strikeout and flyout to end the IronBirds threat in the eighth.
Max Roberts and Carlos Calderon combined to pitch the ninth and tenth innings with Roberts earning the win and Calderon the save. Brayan De Paula pitched the first four innings and limited Aberdeen to one run despite some spotty command. Walker Brockhouse struck out the side in the fifth; his only inning of work.
The Tourists are 5-1 in extra-inning games this season; 5-0 on the road. Asheville is also 17-8 in games decided by two runs or less.