Rocket City Drops Opener In Chattanooga 5-1
Hernandez strikes out six over 5.2 innings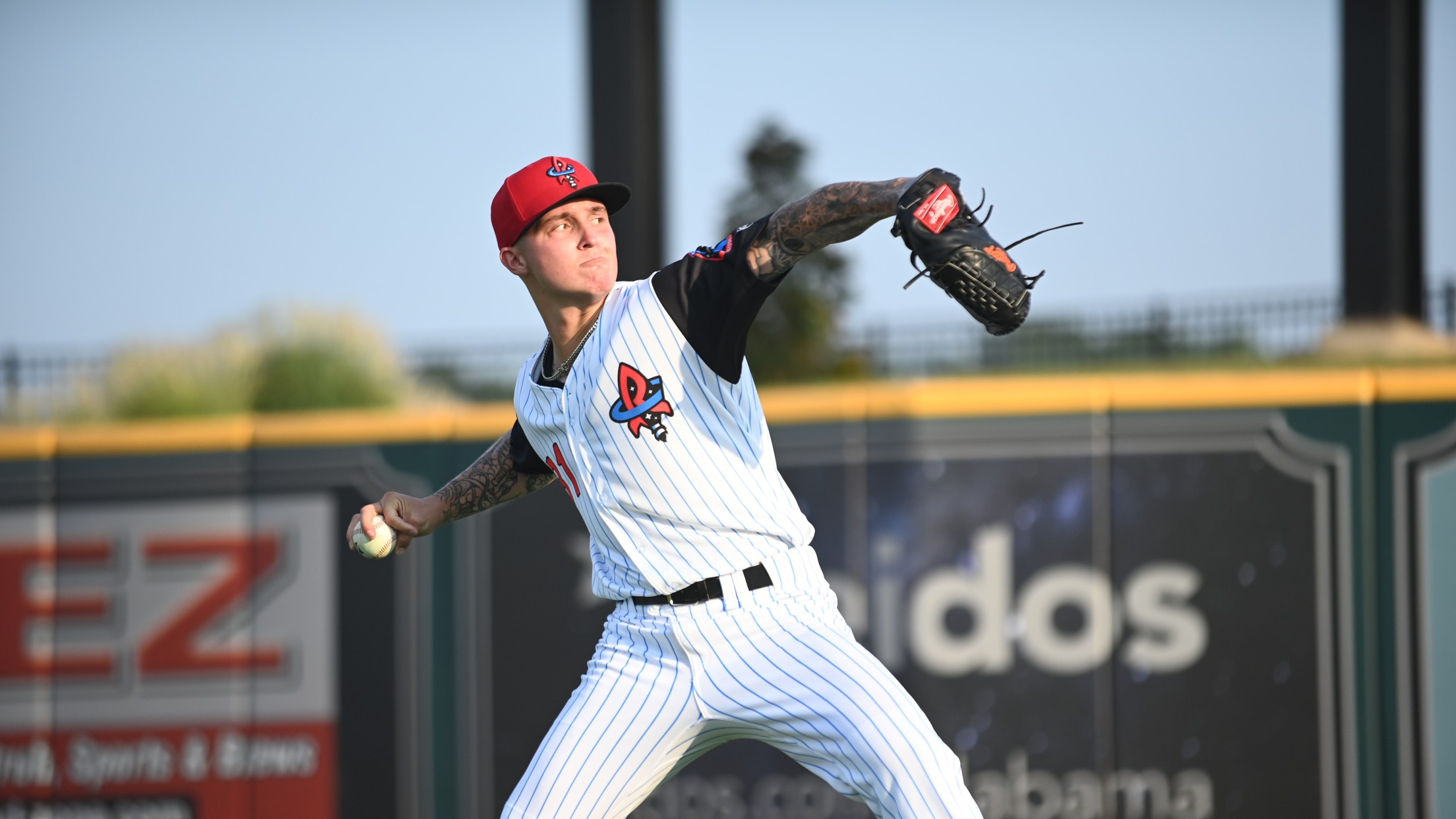 Aaron Hernandez suffered the loss on Tuesday in Chattanooga. (Cristina Byrne/Rocket City Trash Pandas)
The Rocket City Trash Pandas struck first, but were unable to make an early lead stand up in a 5-1 loss to the Chattanooga Lookouts on Tuesday night in the opener of their six-game series at AT&T Field. Rocket City got off to a quick start as Orlando Martinez singled
The Rocket City Trash Pandas struck first, but were unable to make an early lead stand up in a 5-1 loss to the Chattanooga Lookouts on Tuesday night in the opener of their six-game series at AT&T Field.
Rocket City got off to a quick start as Orlando Martinez singled to right and Brendon Davis walked to put two on with one out. David MacKinnon then doubled on a deep fly ball to right, scoring Martinez with the first run of the night and advancing Davis to third. With two runners in scoring position and one out, the Trash Pandas were unable to extend the lead as Izzy Wilson and Mitch Nay struck out to end the threat.
The one run was enough for Trash Pandas starter Aaron Hernandez for the majority of his outing. In the first, he issued a pair of two out walks but induced a ground out from Chuckie Robinson to end the inning.
Three innings later, the Lookouts again put two runners on base with a single from Robinson and a walk to Quincy McAfee. However, Hernandez preserved the one-run lead by striking out Matt Lloyd.
In the sixth, Hernandez quickly retired the first two hitters he faced. Robinson and Yoel Yanqui kept the inning going with back-to-back singles before McAfee turned the one-run deficit into a 2-1 lead for the Lookouts with a two-run triple into the right field corner. Lloyd followed with a single to right, scoring McAfee to make it a 3-1 game and end the start by Hernandez.
Over 5.2 innings, Hernandez (L, 2-4) gave up three earned runs on six hits with three walks and six strikeouts to take the loss.
After getting the final out of the sixth to keep the game close, Rocket City reliever Matthias Dietz surrendered a two-run homer to Drew Mount in the seventh, putting the game out of reach at 5-1.
Jose Marte entered for the Trash Pandas in the eighth and pitched a scoreless inning. Since joining the Trash Pandas on July 31, Marte has made two scoreless relief appearances.
Three of Rocket City's five hits were doubles, with the other two being singles from Martinez. Davis also drew three walks for the Trash Pandas in their fourth consecutive loss.
The Trash Pandas (37-39) continue their series with the Lookouts (40-36) on Wednesday night. First pitch at AT&T Field is scheduled for 6:15 p.m. Josh Caray will be on the call for 103.9 FM THE UMP and 730 AM SportsRadio.