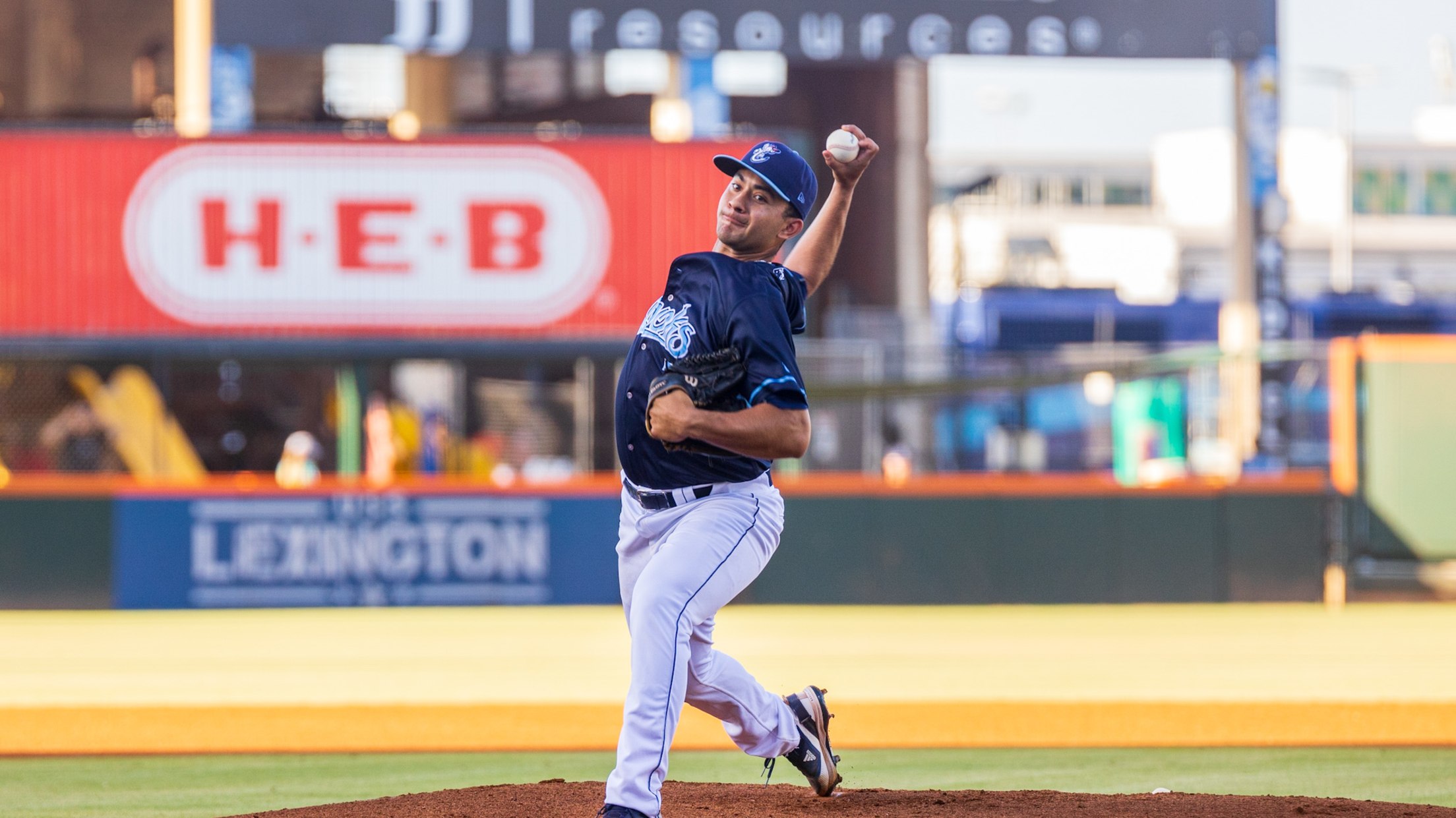 Jaime Melendez owns a 1.84 ERA and 0.72 WHIP in his last six games (five starts). (Ben Zaragosa)
CORPUS CHRISTI – The RockHounds struck for four two-out runs in the eighth inning Friday night, beating the Hooks, 6-3, before 4,414 fans at Whataburger Field. Corpus Christi has dropped five in a row, as well as its last eight games against Midland. The Hooks enjoyed an early 2-0 lead
CORPUS CHRISTI – The RockHounds struck for four two-out runs in the eighth inning Friday night, beating the Hooks, 6-3, before 4,414 fans at Whataburger Field.
Corpus Christi has dropped five in a row, as well as its last eight games against Midland.
The Hooks enjoyed an early 2-0 lead as Will Wagner chased Cesar Salazar from first to third with a double in the right-field gap in the second. Edwin Díaz followed with a sac fly and Jordan Brewer completed the rally by cracking a two-out RBI single through the left side.
Jaime Melendez faced two over the minimum and kept the visitors off the scoreboard over the first four innings but needed 26 pitches to finish his final frame. The RockHounds leveled the game in the fifth by scoring two runs on four hits and a walk.
Melendez boasts a 1.84 ERA and 0.72 WHIP in his last six games (five starts).
CC pushed ahead, 3-2, in the seventh thanks to a Wagner lead-off triple. Díaz plated him immediately with a liner into left.
Matt Ruppenthal worked two scoreless innings in relief of Melendez. Derek West entered in the eighth and was roughed up for four runs three hits and two walks. Sahid Valenzuela and Chase Calabuig, the eight-and-nine hole hitters, provided the run-scoring, two-out hits.
Midland totaled nine hits and six walks offensively, as the Hooks employed a ground ball double play in each of the third, fourth, fifth and sixth innings.
Lefty Julio Robaina takes the ball for CC Saturday night. First pitch 7:05.