Blue Ghosts Belt Three Blasts to Down Midland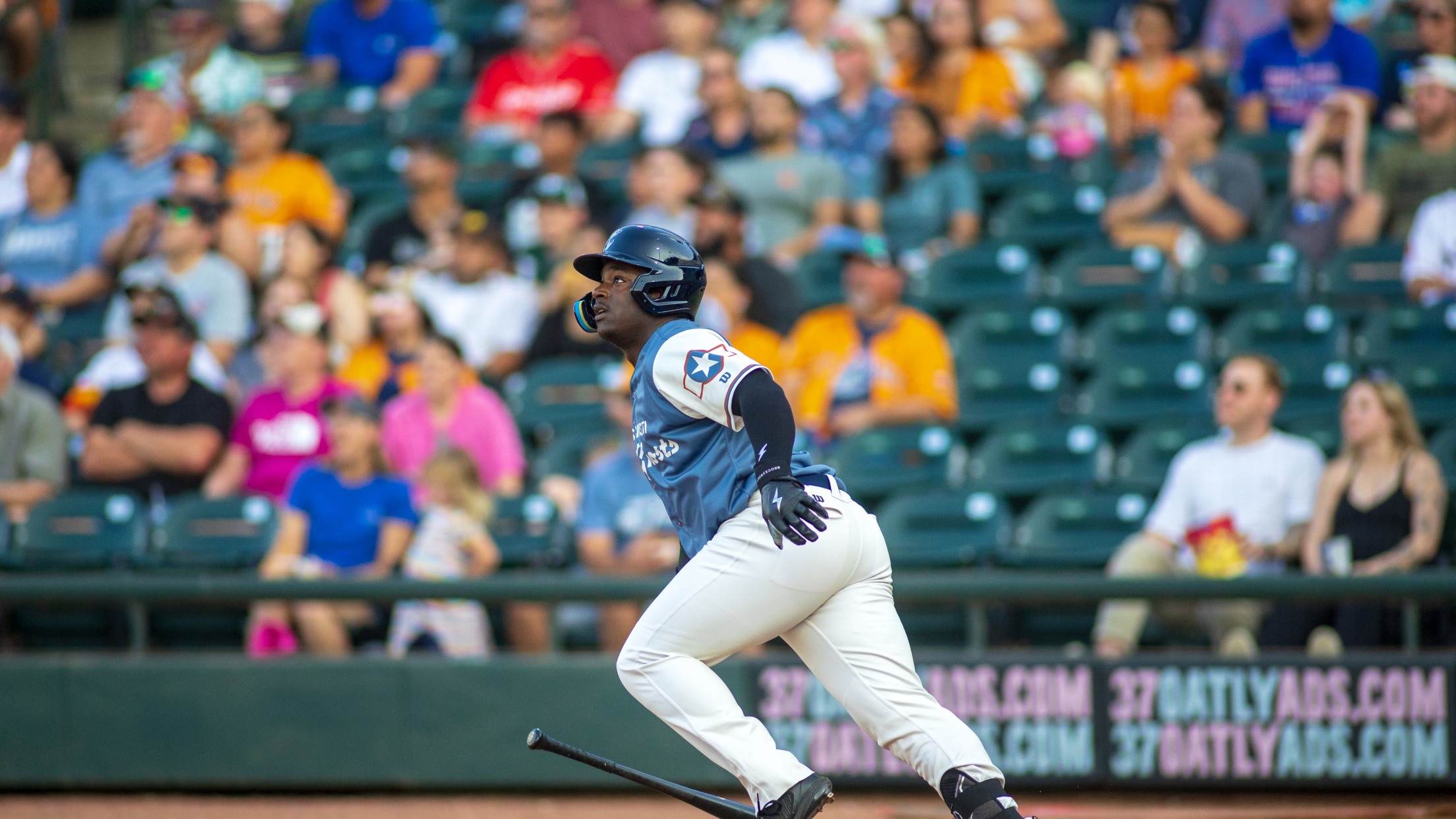 Quincy Hamilton clubbed his first pro gram slam Saturday night at Whataburger Field. (Ben Zaragosa)
Box Score CORPUS CHRISTI - A first-inning grand slam by Quincy Hamilton set the pace Saturday night as the Blue Ghosts rolled to a 9-4 victory over Midland before 6,021 fans at Whataburger Field. Corpus Christi, 8-4 in the last 12 games, can win the six-game series with another victory
CORPUS CHRISTI - A first-inning grand slam by Quincy Hamilton set the pace Saturday night as the Blue Ghosts rolled to a 9-4 victory over Midland before 6,021 fans at Whataburger Field.
Corpus Christi, 8-4 in the last 12 games, can win the six-game series with another victory on Sunday.
Hamilton's first professional grand slam - the third hit by CC this year, capitalized on three walks by Royber Salinas.
Shay Whitcomb, homering for the second time in as many games, led off the fourth inning with a long ball to left field. Whitcomb leads all Astros farmhands with 11 home runs and 31 RBIs.
Hamilton clubbed a double into the right-field corner in the fifth, helping stage a two-out rally. Joey Loperfido came home when Colin Barber beat out an infield hit. Hamilton crossed the pay station as well thanks to a throwing error induced by Barber's steal of second.
With his club up 7-3, Kenedy Corona swatted a two-run home run that landed just inside the foul pole in left for his fifth Double-A dinger.
Saturday marked the sixth time the Hooks hit three or more home runs in a game this season, with the prior occurrence May 4 vs. Amarillo.
Rhett Kouba earned the win for CC, scattering three runs, four hits and one walk over five innings. Kouba stands 4-1 with a 2.75 ERA in his last seven games (five starts).
Cole McDonald, Ray Gaither and Cesar Gomez teamed to hold Midland to two hits and one unearned run over the final four innings, with McDonald striking out three over two perfect frames.