CC Plays Long Ball for Back-to-Back Wins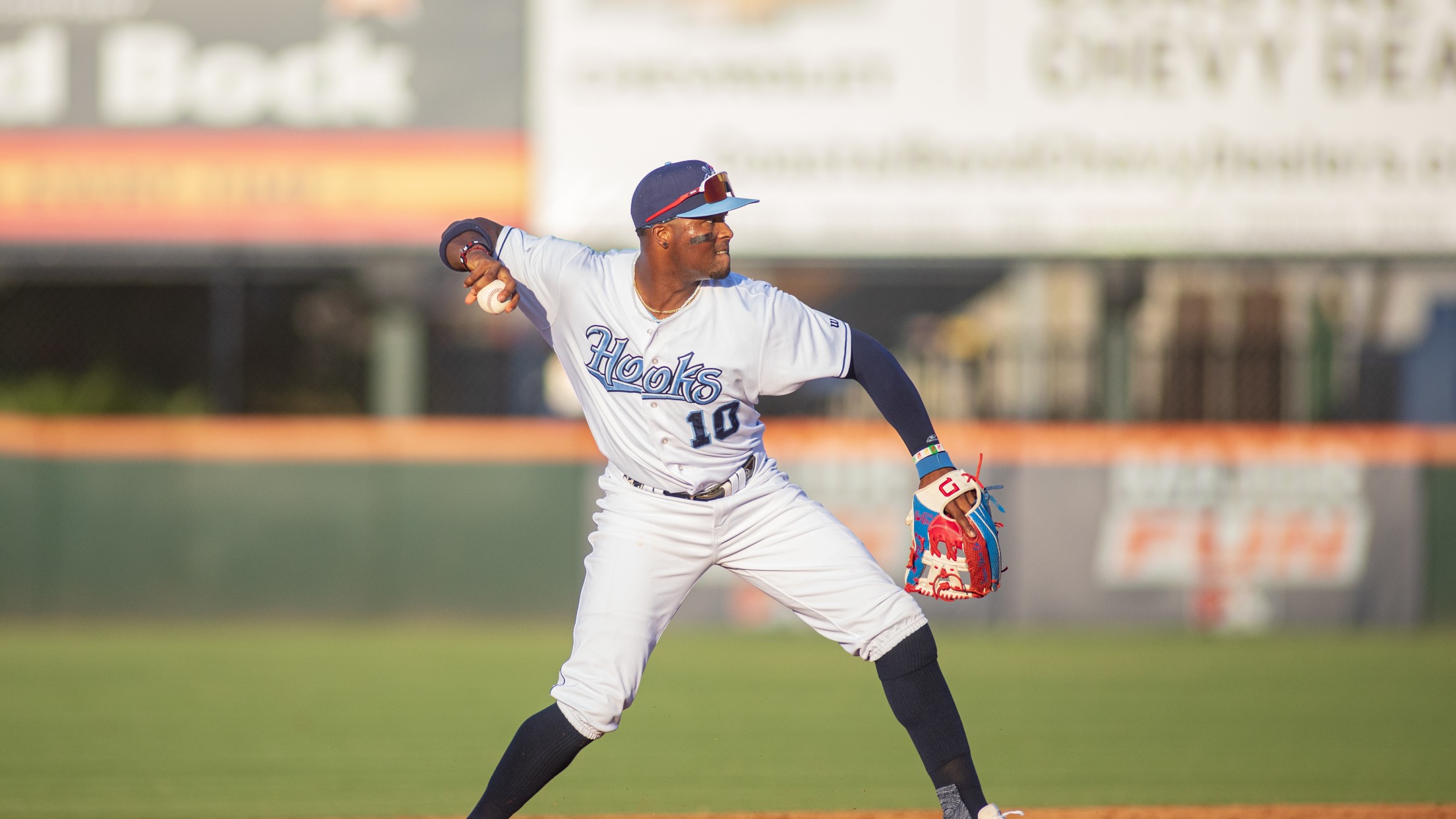 (Ben Zaragosa)
Box Score CORPUS CHRISTI - Luis Aviles, Jr. hit two of four Hooks home runs Friday night as Corpus Christi bested Frisco, 8-3, before 6,612 fans at Whataburger Field. J.C. Correa erased a 2-0 deficit by belting an 0-2 pitch over the fence in left field with one on and
CORPUS CHRISTI - Luis Aviles, Jr. hit two of four Hooks home runs Friday night as Corpus Christi bested Frisco, 8-3, before 6,612 fans at Whataburger Field.
J.C. Correa erased a 2-0 deficit by belting an 0-2 pitch over the fence in left field with one on and two out in the second. It was the first Double-A home run for Correa, who's batting .316 with nine RBIs in his last 10 games.
Aviles, playing in his second game after being signed by the Astros as a minor league free agent, put CC in front with a laser homer to left with one out in the fifth.
Julio Robaina picked up the win, scattering two runs over five innings of work.
Aaron Brown entered in relief and spun a 1-2-3 sixth before stranding two in the seventh, thanks in part to a terrific sliding catch in center by Joey Loperfido.
The Hooks then went to work in the bottom half as Aviles capitalized on a hit batsman and walk with a three-run blast. It stands as the sixth multi-homer game in Aviles' 10-year pro career.
Two batters later, Kenedy Corona cracked a 388-foot homer to the cotton presses in left for a four-run frame and a 7-2 Hooks lead.
The support was more than enough for Brown, who fired four frames of one-run ball for his second save. The 24-year-old from Nashville breezed four and did not issue a walk while scattering two hits.