Clifford Crushes Walk-Off Homer; Tourists Win 12-11
Comeback Tourists Show Off in Front of Sellout Crowd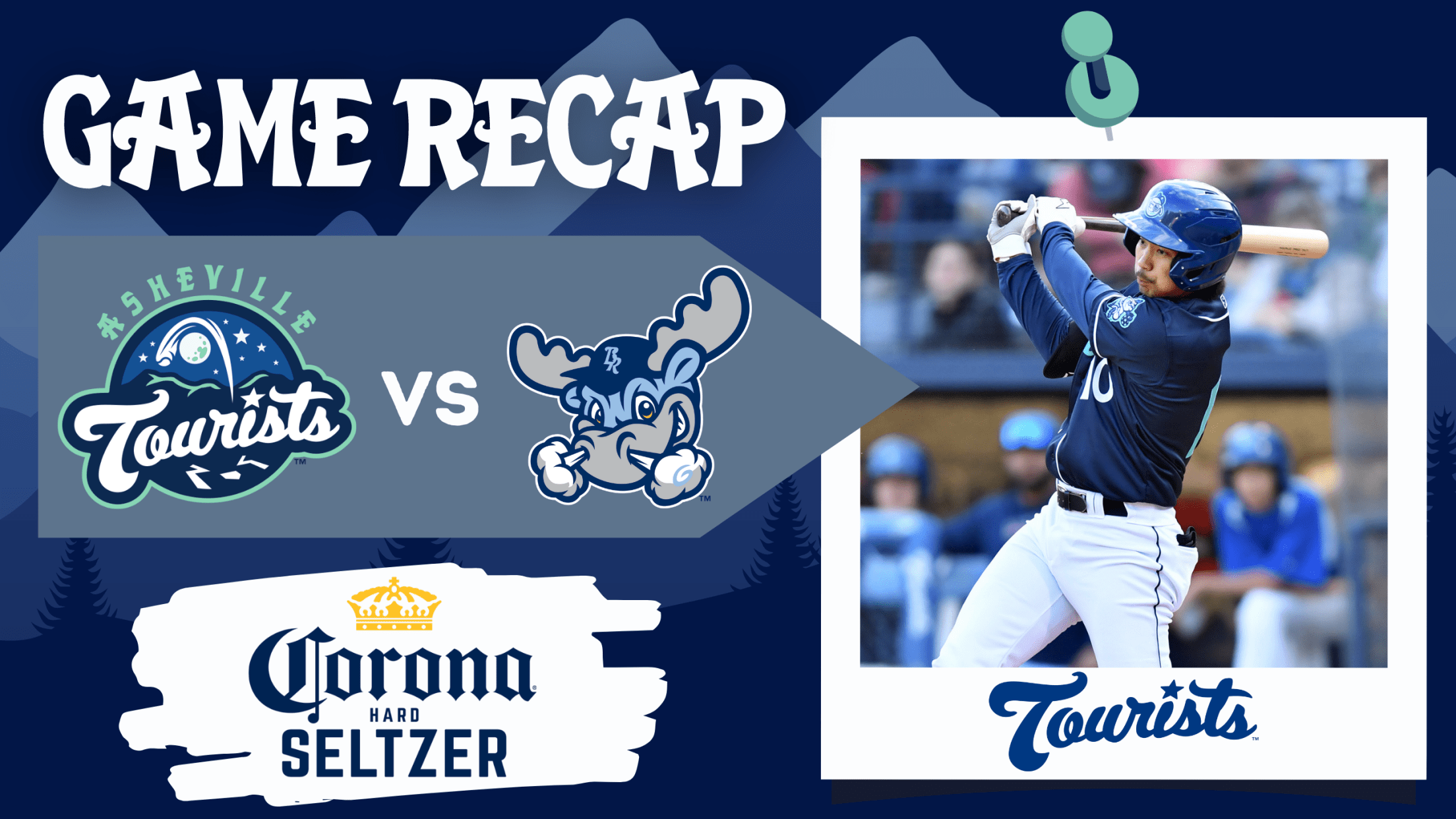 ASHEVILLE- Ryan Clifford became the fourth Asheville Tourists player to hit a bottom of the ninth, walk-off Home Run in the last two-and-a-half-weeks. Yes, the Tourists have four walk-off wins, all on Home Runs, all within a 16-day span. Additionally, all four walk-off Home Runs have come with Asheville trailing
ASHEVILLE- Ryan Clifford became the fourth Asheville Tourists player to hit a bottom of the ninth, walk-off Home Run in the last two-and-a-half-weeks. Yes, the Tourists have four walk-off wins, all on Home Runs, all within a 16-day span. Additionally, all four walk-off Home Runs have come with Asheville trailing on the scoreboard.
Friday night in front of a sellout crowd, Clifford stepped to the plate with two outs in the bottom of the ninth. Asheville had two runners on base and trailed the Wilmington Blue Rocks 11-9. The Tourists last hope demolished the baseball over the wall in right-centerfield and Asheville celebrated a 12-11 win.
The Home Run was Clifford's second of the game. Asheville also received Home Runs from Ryan Wrobleski; a three-run shot in the seventh, and Miguel Palma; a two-run blast in the first.
Despite the strong offensive output, the Tourists never led in the game until the final play and trailed by as many as five runs (in the seventh inning). This has sort of become a trend with this team. Asheville never quits. The Tourists erased a four-run deficit to win on Tuesday; a six-run deficit to beat Hickory in extra-innings last week; a five-run deficit to stun Bowling Green a month ago; and that is only the tip of the iceberg.
Clifford and Palma both finished the game 3-for-5, Wrobleski was 2-for-4, and Kobe Kato went 2-for-5. Kato's RBI single in the ninth inning brought the Tourists to within two runs.
Michael Knorr, Franny Cobos, and Carlos Calderon combined to pitch the full nine for Asheville. Knorr pitched a season-high five innings and limited Wilmington to three earned runs on five hits.