'Dads Hand Tourists Third Loss in Four Games
Asheville Allows Season-High 11 Walks, Falls 9-2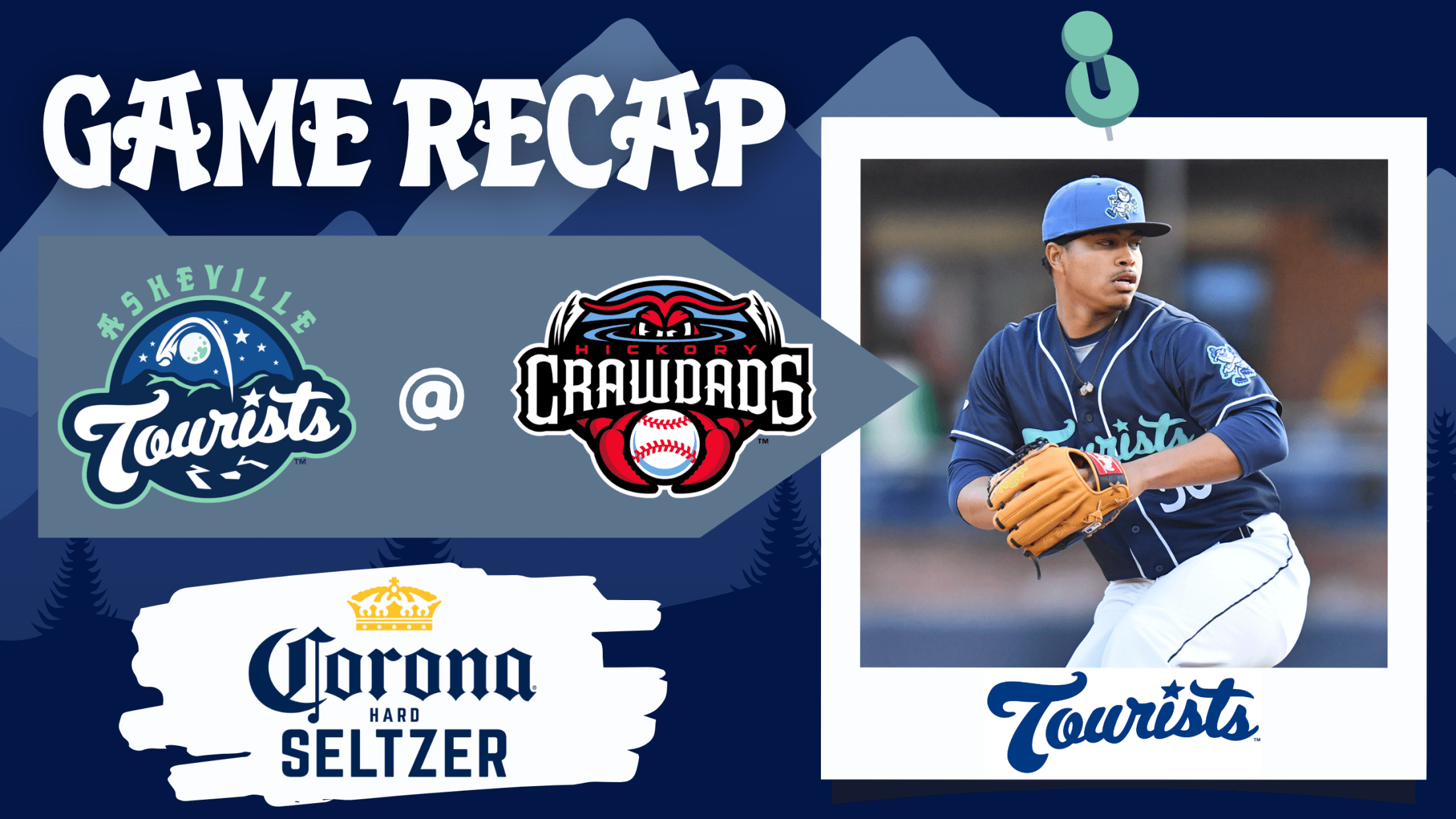 HICKORY- The Asheville Tourists were unable to follow up their impressive Thursday night come-from-behind win with another on Friday and fell to the Hickory Crawdads 9-2 at L.P. Frans Stadium. Asheville was held scoreless until two outs in the ninth inning when they delivered their lone scoring play of the
HICKORY- The Asheville Tourists were unable to follow up their impressive Thursday night come-from-behind win with another on Friday and fell to the Hickory Crawdads 9-2 at L.P. Frans Stadium. Asheville was held scoreless until two outs in the ninth inning when they delivered their lone scoring play of the game.
Hickory plated runs in six of their eight innings at the plate, mostly due working 11 walks and combining them with infield singles and stolen bases. The Crawdads finished the game with eight hits; five of which were infield singles. The 11 walks issued by the Asheville pitching staff is the most they have allowed in a game this season.
Offensively, the bats were quiet for most of the contest. The Tourists received early hits from Tim Borden II and Michael Sandle. The Crawdads pitchers then retired 16-in-a-row before Sandle recorded another hit in the eighth inning.
In the ninth, Jacob Melton walked and Ryan Wrobleski doubled to put two on with two outs. Borden II connected with a two-run double to right-center that prevented Hickory from tossing a shutout.
Jose Betances made his 2023 Tourists debut when he pitched to a pair of Crawdads hitters in the bottom of the fourth. Betances retired them both without any issues.
Asheville needs to win the next two contests in order to salvage a series split with Hickory. Saturday's game is slated for 7:00pm ET.