Daniels, Henderson & Tejada Back 14-Hit Attack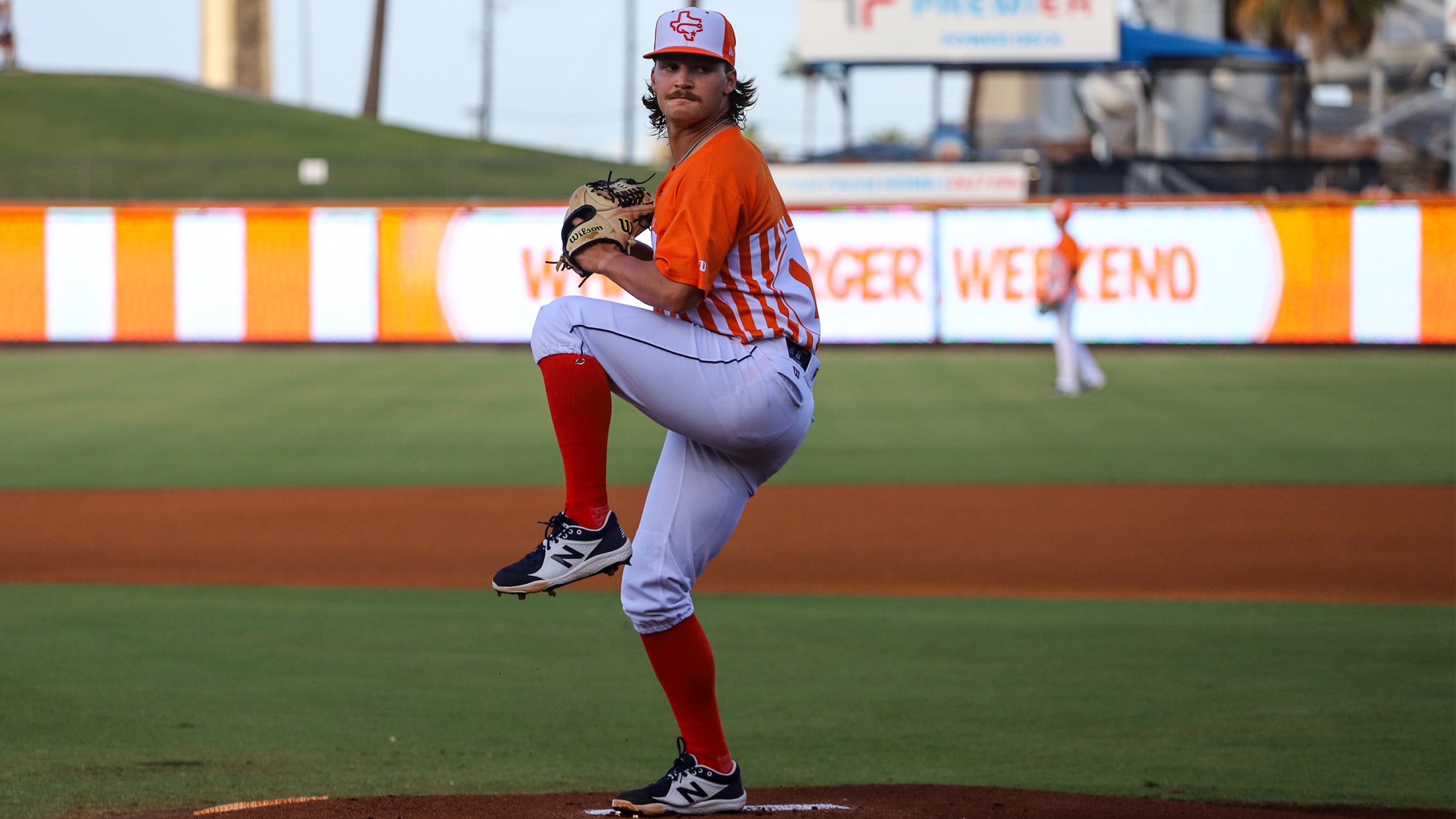 Brett Daniels hurled five frames of two-hit, two-run baseball for the victory Wednesday night. (Daniel Reiner)
SPRINGDALE, AR – Corpus Christi capitalized on strong pitching performances by plating five two-out runs in the fifth inning Wednesday night, leading to a 5-2 win over the Northwest Arkansas Naturals at Arvest Ballpark. Brett Daniels earned the victory by spinning five frames of two-hit, two-run ball. The first Naturals
SPRINGDALE, AR – Corpus Christi capitalized on strong pitching performances by plating five two-out runs in the fifth inning Wednesday night, leading to a 5-2 win over the Northwest Arkansas Naturals at Arvest Ballpark.
Brett Daniels earned the victory by spinning five frames of two-hit, two-run ball. The first Naturals marker came in the second courtesy of a balk. Their second run was scored in the following frame on a bases-loaded free pass.
Northwest Arkansas lefty Drew Parrish stranded four runners over four scoreless innings but was forced to exit due to a pitch count of 70.
Corpus Christi responded by sending nine men to the plate against southpaw Holden Capps.
Bryan Arias, Corey Julks, Scott Schreiber, David Hensley and Matthew Barefoot each recorded a single in the frame, with Schreiber and Hensley collecting an RBI. Enmanuel Valdez capped the rally with an opposite-field, two-run double to left.
Daniels, Layne Henderson and Felipe Tejada teamed to permit just two hits over the final six innings. Henderson handled the sixth and seventh while Tejada was perfect the rest of the way, striking out the side in the ninth.
Hensley, who recorded three singles Tuesday, notched three more hits Wednesday, including a pair of doubles.
Brandon Lawson is slated to take the ball for the Hooks Thursday night. First pitch 7:05.