Dezenzo Homers, Extends Hit Streak in 6-3 Loss
Calderon and Ullola Toss Four Scoreless Out of the Bullpen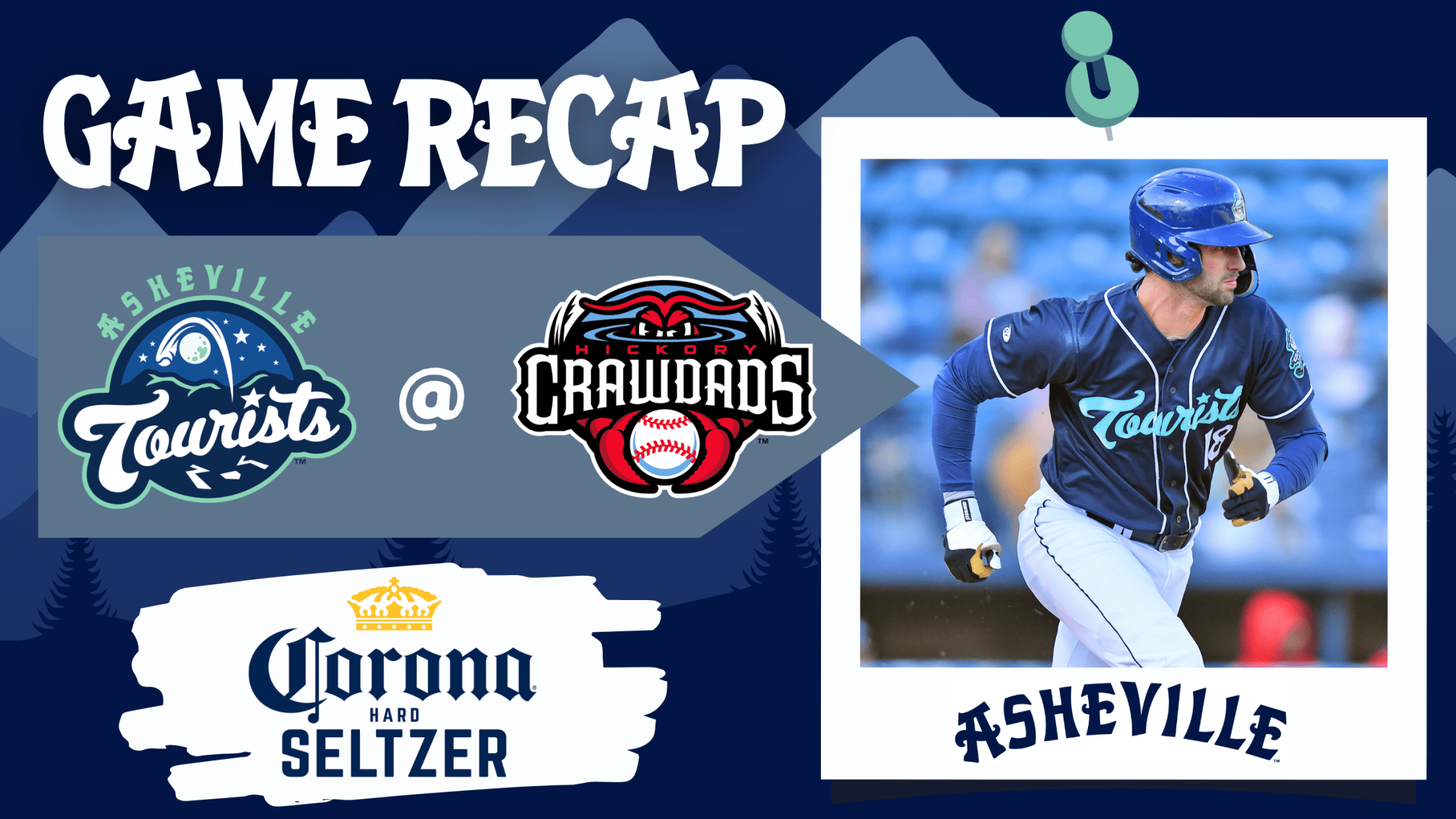 HICKORY- The Asheville win streak was snapped at seven by the Llamas de Hickory on Tuesday night. The home team defeated the Yacumamas de Asheville 6-3 thanks to a barrage of offense in the middle of the game. In true Asheville fashion, the Yacumamas never quit; however, they could not
HICKORY- The Asheville win streak was snapped at seven by the Llamas de Hickory on Tuesday night. The home team defeated the Yacumamas de Asheville 6-3 thanks to a barrage of offense in the middle of the game. In true Asheville fashion, the Yacumamas never quit; however, they could not materialize enough runs in their late inning rallies.
Zach Dezenzo opened the scoring with a solo Home Run in the top of the first. Dezenzo's blast extended his hitting streak to 11 straight games and his reach base streak to 21 consecutive contests. The Llamas plated an unearned run in the bottom of the first to tie the game 1-1.
Hickory's offense really woke up in the bottom of the fourth. The Llamas reeled off five straight hits, including a three-run Home Run to build a comfortable lead. The home team then plated two more runs in the fifth.
Down 6-1, Asheville used back-to-back RBI doubles from Tim Borden II and Ryan Wrobleski to creep back into striking distance. The Yacumamas had runners aboard in the seventh, eighth, and ninth innings but Hickory's pitching staff held the lead.
Miguel Ullola pitched three brilliant innings down the stretch to keep Asheville in the game. Joey Mancini suffered the loss despite a strong start to his outing. Asheville will attempt to start a new streak on Wednesday with Game Two scheduled for 11:00am ET.