Emeralds Nine-Run Inning Slams Hops
De Los Santos Continues to Impress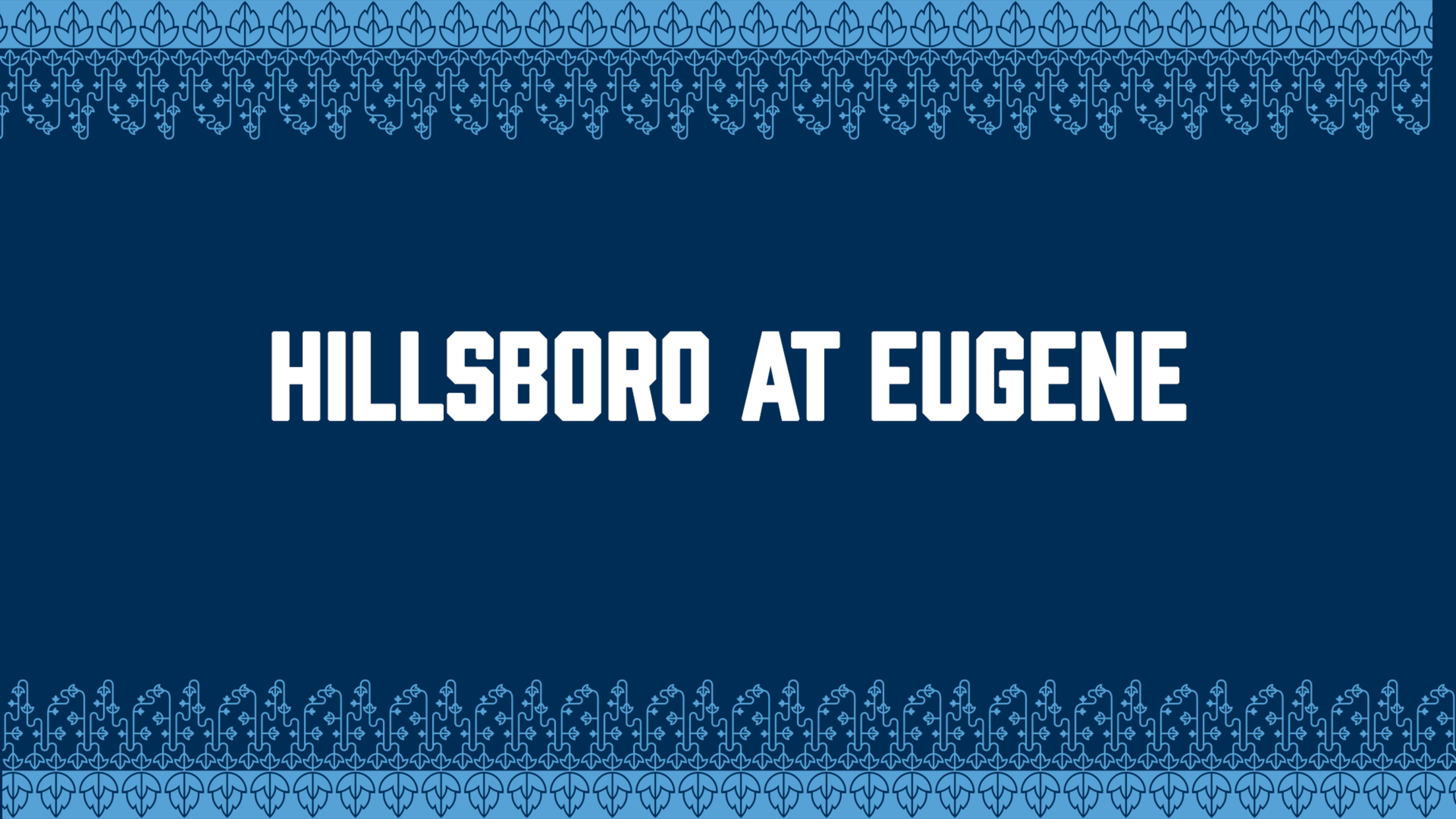 Eugene, OR (July 30, 2022) – The third inning has not been kind to the Hops in the series and that trend continued in game five of the set. After putting up five in the third on Wednesday, Eugene put up nine runs in the third on Saturday, including a
Eugene, OR (July 30, 2022) – The third inning has not been kind to the Hops in the series and that trend continued in game five of the set. After putting up five in the third on Wednesday, Eugene put up nine runs in the third on Saturday, including a grand slam by Vaun Brown. Deyvison De Los Santos had another multi-hit performance and home run, but the Hops fell 10-4 and will look to salvage the series tomorrow.
For the third time in as many games, Hillsboro scored in the first inning. Ryan Bliss once again reached base to start the game and Jordan Lawlar followed with a single. A.J. Vukovich brought Bliss and Lawlar home, as they were both on the move when Vukovich doubled to left field. Vukovich picked up his eighth hit, third double and fifth and sixth RBI in the series with the swing.
The Hops struck again in the second against Mason Black when Lawlar picked up his second hit of the game, this time an RBI single to make it 2-0.
Eugene quickly responsed, with Luis Toribio homering in the second, his third of the series and 17th of the season, tying him for the league lead.
Diaz got out of the second inning without further damage, but that would not be the case in the third. Eugene sent 11 hitters to the plate, en route to a nine-run inning, tying the most ever in an inning for a Hops' opponent. Diaz and Fisher issued a combined three walks, three hits and three hit-by-pitch in the frame. Vaun Brown capped off the inning with a grand slam against Fisher, the 21st home run of the year for the Sarasota, Florida native.
After the disastrous third inning, there would only be one more run in the game. Deyvison De Los Santos hit an opposite field home run, showing his power while breaking his bat in the process. The 19-year-old has three homers with Hillsboro in eight games.
There were 13 combined walks in the game and 10 hit-by-pitch. The hit-by-pitch record was tied for both the Hops and a Hops' opponent, as Hillsboro hit six batters and Eugene hit four.
Lawlar and De Los Santos both had two hits in the game, with Cam Coursey reaching base four times, three times via walk and once on a hit-by-pitch. Avery Short pitched well out of the bullpen in his second appearance from returning from injury, giving up just one hit and no runs over two innings.
The series finale will be on Sunday at PK Park, with the pre-game show starting at 3:50 and first pitch at 4:05 on Rip City Radio 620.