Erie's Aguirre celebrates his roots through Copa
'Piñatas' represent youthful dreams of Mexican-American owner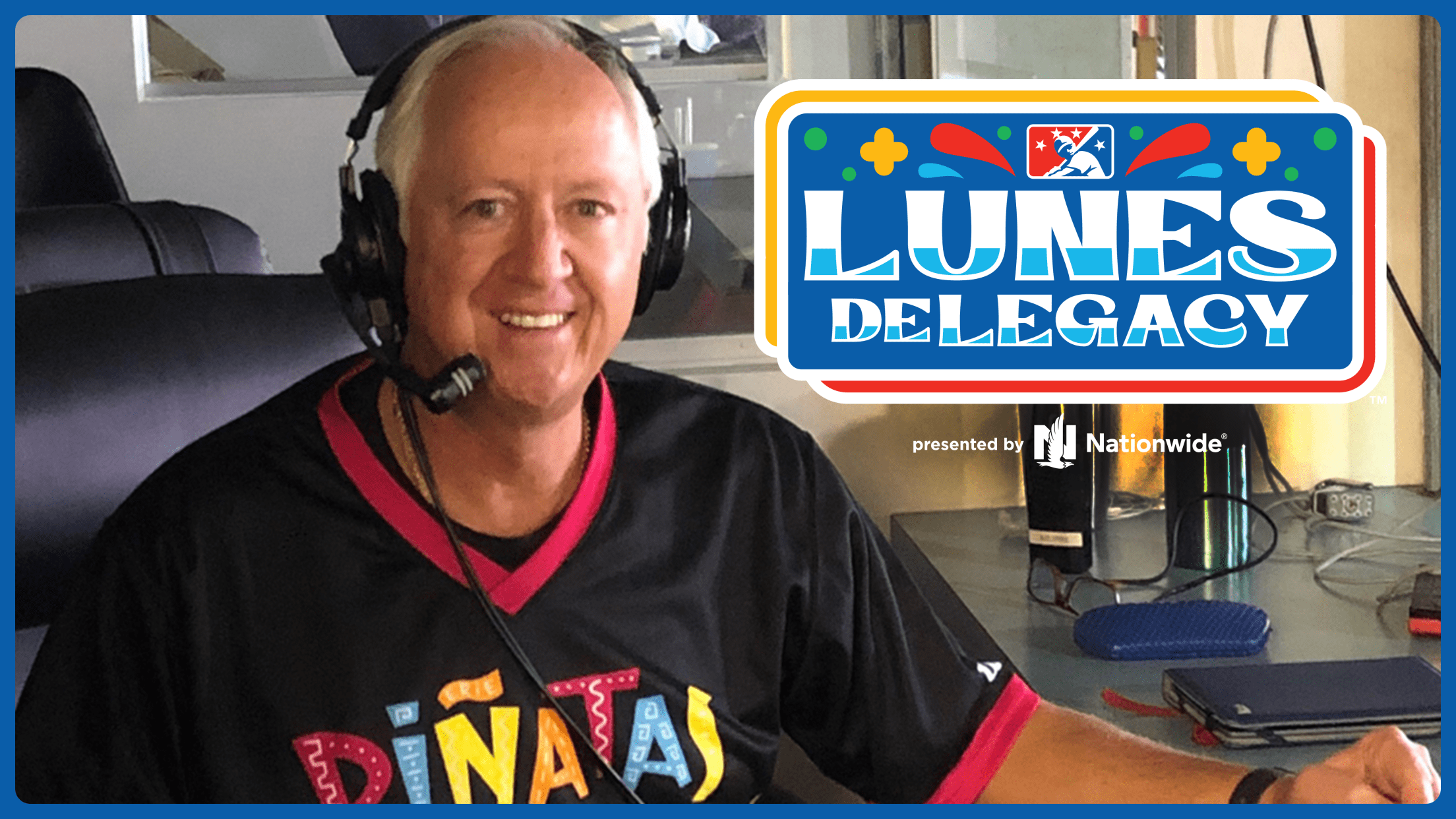 For Fernando Aguirre, purchasing the Erie SeaWolves was a return to his first love. (Courtesy of Fernando Aguirre)
As part of Hispanic Heritage Month, Lunes de Legacy, presented by Nationwide, shines a spotlight on Hispanic, Latino, Latina and Latinx stories throughout MiLB of those who have forged an impressive path and left a legacy in their wake. These individuals have inspired a new generation, currently writing their own
As part of Hispanic Heritage Month, Lunes de Legacy, presented by Nationwide, shines a spotlight on Hispanic, Latino, Latina and Latinx stories throughout MiLB of those who have forged an impressive path and left a legacy in their wake. These individuals have inspired a new generation, currently writing their own legacy.
A couple years back, the first time the owner of the Erie SeaWolves had an opportunity to have his team participate in Copa de la Diversión, he didn't think much of it.
"Even being Mexican-American myself, I didn't think [it could be successful]," Fernando Aguirre said. "[Team president] Greg Coleman and I were not really interested. We thought, 'In Erie, there's not that many Latin fans,' although I had met a couple families."
Nonetheless, in 2019, the Double-A affiliate of the Tigers suited up for four home games as the Piñatas de Erie, wearing colorful uniforms before a crowd that enjoyed a mariachi band performance and parties for kids featuring -- obviously -- piñata busting. Over the previous offseason, Aguirre realized what the Copa initiative was all about. A memo from Minor League Baseball president Pat O'Conner noted the success teams had in 2018, even in markets where Latino fans weren't a large part of the population. Copa de la Diversión, the SeaWolves' owner began to see, was a celebration.
"I thought all the teams were doing a direct translation," Aguirre said. "For us, it would be 'Lobos Marinos' or something, and people wouldn't know what the [heck] that was. But I saw some teams … I saw the [San Jose] Churros, and I saw that it had nothing do with the name of the team, but it has all to do with Hispanic heritage."
He called the Minor League offices to find out more. He thought about how he might incorporate an aspect of his own culture into the SeaWolves' alternate identity and chewed his ideas over with his family.
"One of the most Mexican things is the piñatas, and it ended up being famous in many countries," he said. "Most people know about piñatas. I asked Greg and his wife, and they said, 'Yeah, of course, we know what a piñata is!'"
Coleman hired Studio Simon to design a logo, with Aguirre encouraging maximal use of color and sharing photos he'd taken of piñatas as well as shots he found online. A few months later, the Piñatas took the field at UPMC Park.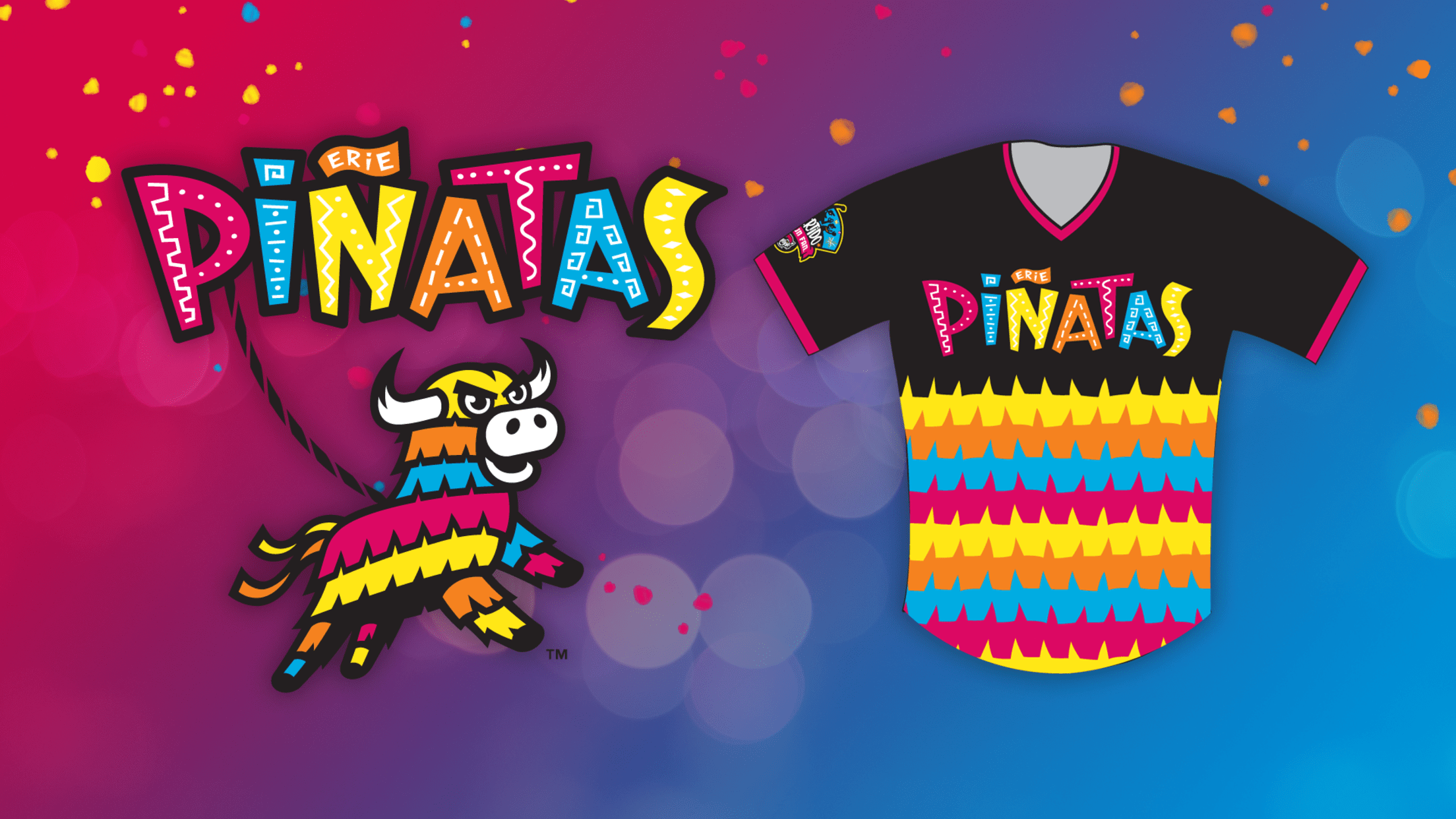 In a way, the splash of Mexican culture at the stadium was a second homecoming for Aguirre. The first was his return to baseball itself.
"I was born and raised in Mexico City, and I played baseball since I was a young kid, me and my brother. I was playing since I was 6," he said. "In Mexico, that was the favorite pastime for us. My dad was a tremendous baseball fanatic. He was the general manager of the Mexico City Reds, and he loved baseball. He knew it well and he taught us to play.
"Most of my memories, and most of my life, is tied to baseball in one way or another."
Aguirre played on Little League national championship teams three times, when he was 12, 14 and 16, traveling to tournaments in Houston and Lafayette, Indiana. As he could see the curtain closing on his youth career, he wasn't ready to hang up his spikes.
"I had two objectives: play baseball more, past the age of 17, and the most competitive baseball was and is in the United States," he explained, "and, second, to learn to speak English. My dad spoke perfect English, and I didn't."
The young Aguirre had been working and saving money, and he found a foreign exchange student program that would place him in Bethalto, Illinois, across the Mississippi River from St. Louis.
"We were a low- or medium-class family, and my parents couldn't pay for me to be in the United States. I knew that," he said. "When I told my parents that I enrolled, they said, 'Well, you can't go because we can't pay,' and I told them I'd already paid."
The conversation repeated with a variation about a year later. Playing in Bethalto, Aguirre caught the attention of nearby Southern Illinois University Edwardsville, a Division II baseball powerhouse in the 1970s.
"When I called [my parents] and told them I was going to stay in the United States and enroll in Southern Illinois University, they said, again, 'You can't stay because we can't pay for it.'" he recalled. "I said, 'Well, I got a full ride.'"
Aguirre led the pitching staff as a senior with a 2.45 ERA in 1980 after batting .327 with six stolen bases in 26 games as a junior. His performance over four years (which landed him in the SIUE Athletic Hall of Fame in 2007) showed enough promise that the Cincinnati Reds -- his favorite team as a youth in Mexico -- sent a letter offering a tryout, but by the time he'd finished school, Aguirre had joined another set of professional ranks.
Between his last two years of school, he returned to Mexico City and landed a summer job in the marketing department of Procter & Gamble. When he got back to school in the fall, he changed majors from management systems (a computer program, in today's terms) to marketing.
"I knew my senior year that I had a job [waiting]," he said.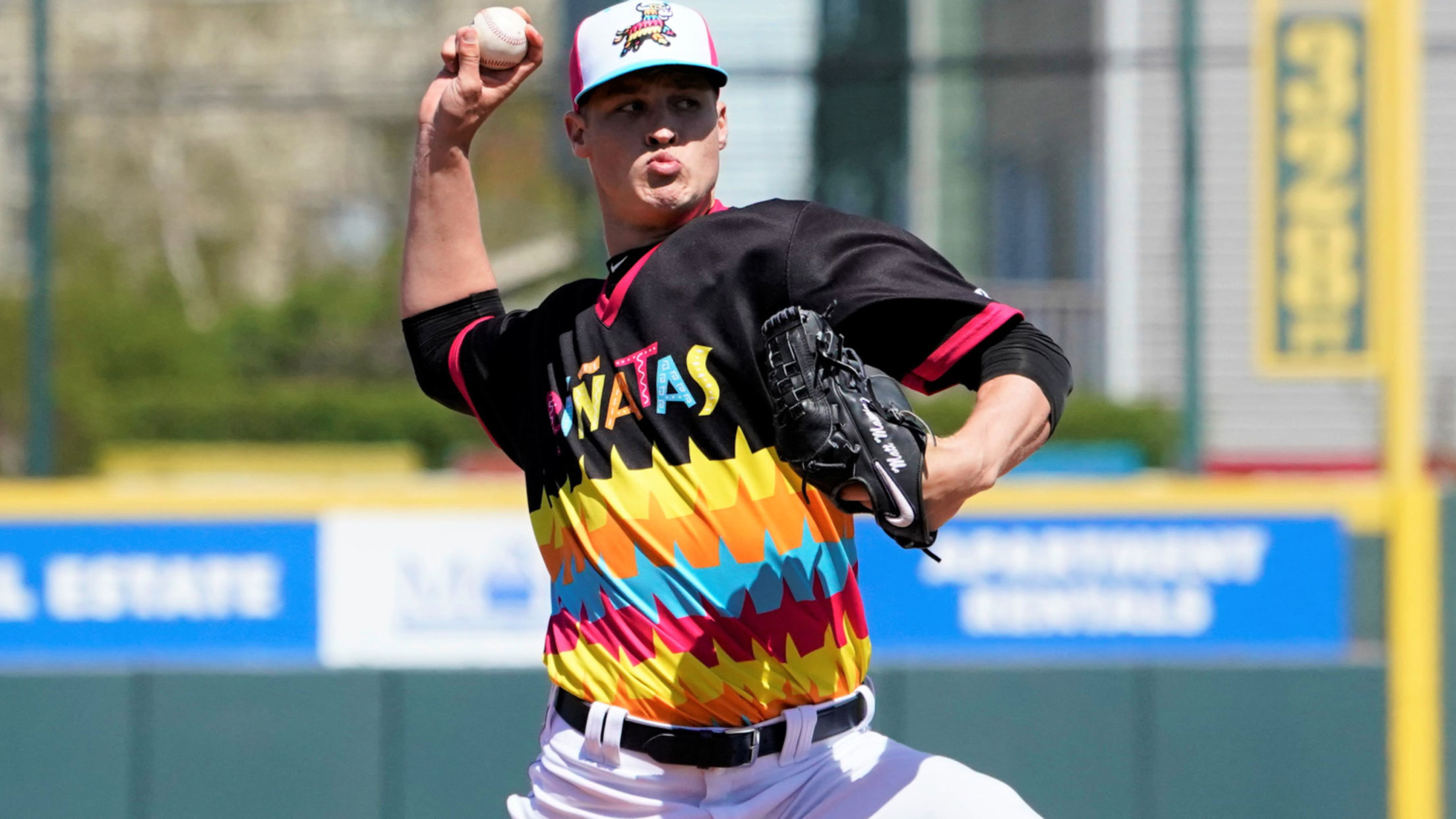 That was the start of a corporate career that reached heights he'd never dreamed of when he headed to the States hoping to play another year of competitive baseball and perfect his English. Over the next couple decades, he held vice president, GM and president roles at P&G in Mexico, Brazil, Canada and the United Stats. He served on the board of major companies such as Aetna and Coca-Cola Enterprises. In 2004, he was named CEO of Chiquita Brands International, which was headquartered in Cincinnati, the same city where Aguirre and his family had lived since 1999.
It was there, late the following year, that Aguirre found a chance to blend his corporate career and his love of baseball. In November 2005, Carl Lindner agreed to sell the Reds to Bob Castellini, whom Aguirre knew through a professional organization. Castellini and his partners offered him the option to buy into an investment unit. Aguirre couldn't say no.
"I became an investor just for fun, but I started learning about the business side. Spending time with Bob Castellini, he treats his co-owners as equals, which we are not. He has a big box behind home plate for all the owners, no matter how little or big an investment you put in," Aguirre said. "When I decided to get out of corporate life, as soon as I retired, I wanted to be an entrepreneur and invest in smaller business."
A self-described "Twitter fanatic," Aguirre retired in 2012 and made connections on social media that got him thinking about buying pieces of Minor League teams. Over time, his interest grew and he became more vocal about it.
"One day, I was in the owner's box with Bob Castellini, and he said, 'Fernando, if this is something you're serious about, let me have our GM talk to you and have our staff tell you about the Minor Leagues. The Minor Leagues are increasing in value, and I think that's something you should look at.' He introduced me to Chuck Greenberg, who, at the time, owned Minor League teams and was part-owner of the Texas Rangers. He and I agreed for me to buy into the Myrtle Beach Pelicans at 30 percent, and I became the second-largest owner."
One of Aguirre's conditions for making the purchase was that he have access to everything. He wanted to learn as much as he could about running a Minor League team. Throughout the 2014 season, his first in the baseball business, he studied the accounting books. He quizzed then-team president Andy Milovich on every aspect of operations. His goal was to buy 20 or 30 percent of another Minor League club, then, eventually, maybe a whole team.
The vision materialized quickly.
"Chuck reached out [near the end of the 2014 calendar year] and said, 'If you want to buy a team, here's an opportunity where you can maybe do it yourself. Mandalay Baseball [Properties], which owns a few teams, is deciding to get out.'"
Aguirre traveled to Erie and met with Coleman and city officials. Satisfied he could work the government to bring the publicly owned ballpark up to standards, he made the deal. In March 2015, the team introduced its new owner. Aguirre procured $12 million in grant money and elsewhere in 2018, installed a state-of-the-art playing surface for the 2019 campaign and is working closely with the Tigers on a complete remodeling of the clubhouses. Despite rumors to the contrary that surfaced last fall, he foresees the affiliation lasting long into the future.
And with the Piñatas de Erie, he's brought a part of his past into the equation. In celebrating his roots, it turns out the former corporate executive has made a pretty good business move.
"We didn't do margaritas in our ballpark before. Now we have two margarita machines and we sell them every game," Aguirre said. "We also started doing tacos, guacamole [for Copa games], and things we hadn't offered before. That really helped, but the merchandising aspect is the best part -- you end up selling new merchandise, stuff that's unique and different than anything anybody has seen. It's a tremendous program. And the players loved it -- Hispanic players absolutely love it. We're very happy we ended up doing it.
"But we need to do more. This would have been our second year and we would have done a lot more. I'm sure for next year, we'll end up coming up with even more."
Josh Jackson is an editor for MiLB.com. Follow and interact with him on Twitter @JoshJacksonMiLB.