Fall Ballers: Nine Nuts ticketed for Arizona Fall League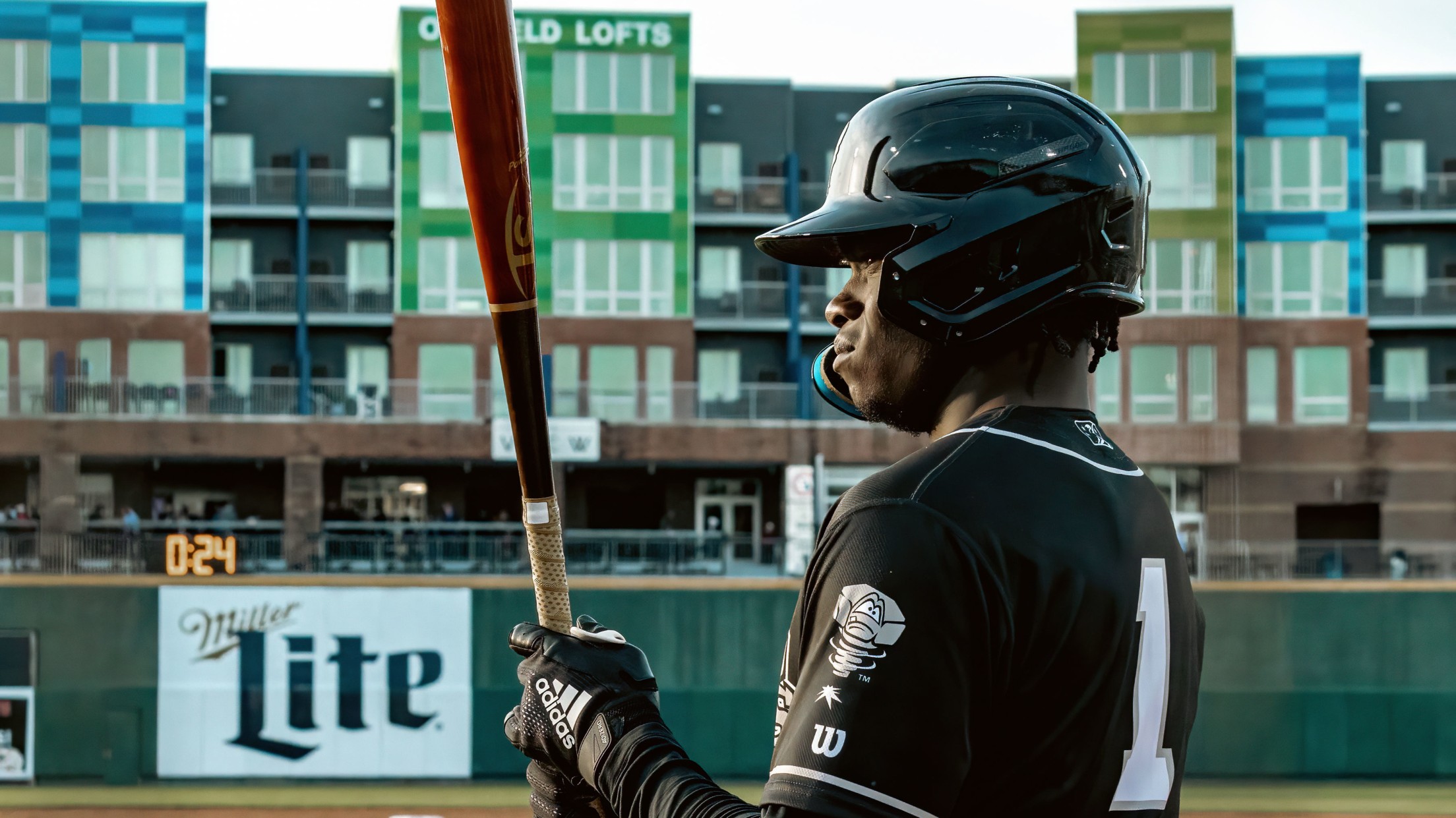 The 29th Arizona Fall League (AFL) season opens October 3, reuniting the Glendale Desert Dogs, Mesa Solar Sox, Peoria Javelinas, Salt River Rafters, Scottsdale Scorpions and Surprise Saguaros for a 31-game regular season schedule, with the Fall Stars Game scheduled for November 6th and a brief post-season championship series pitting
The 29th Arizona Fall League (AFL) season opens October 3, reuniting the Glendale Desert Dogs, Mesa Solar Sox, Peoria Javelinas, Salt River Rafters, Scottsdale Scorpions and Surprise Saguaros for a 31-game regular season schedule, with the Fall Stars Game scheduled for November 6th and a brief post-season championship series pitting the top two teams.
Last season's champion was Mesa, with nine Lugnuts – Austin Beck, Jeff Criswell, Cre Finfrock, Hogan Harris, Leo Jiménez, Gabriel Moreno, Brody Rodning, Graham Spraker and Brock Whittlesey – on its roster. Spraker, who posted 11 scoreless appearances, was named 2021 Reliever of the Year.
This season, nine total Lugnuts are scheduled to head to the AFL, set to challenge themselves against the best prospects in baseball.
*
For decades, right up through the present day, players looking for more reps received them in winter leagues, whether in Puerto Rico, Dominican Republic, Venezuela, Mexico, Colombia, Australia, or elsewhere. But in the early 1990s, executive Roland Hemond took a look at the state of things and decided to create his own post-MiLB league in Arizona.
The Arizona Fall League was born in 1992 and has been played every season (save for 2020) since. Games feature a high level of MiLB baseball, bringing top prospects from each organization to compete with and against one another. To this end, players in the AFL are there for two primary purposes: 1) to showcase their talent, 2) to receive more at-bats/innings, likely after missing significant time during the season.
*
Now, to the 2022 names to know, remember, and follow:
The Mesa Solar Sox combined the Athletics', Orioles', Marlins', Blue Jays' and Cubs' prospects a year ago. In 2022, the Solar Sox will feature A's, Marlins, Rays, Cubs and Yankees phenoms. Eight A's players will be on the Mesa roster: 2021 second-rounder Zack Gelof, touted pitchers J.T. Ginn and Ryan Cusick, and five guys who came through Lansing.
* - Denzel Clarke*, the A's No. 11 prospect in the organization, distinguished himself in Lansing with inside-the-park home runs against West Michigan on August 2-3, making him the second player in recorded MiLB history with the inside-the-park homers in two straight games. A's assistant GM Billy Owens told MLB.com writer Martín Gallegos the big keys for Clarke in Arizona: "Accumulate more at-bats. Tighten and accentuate his approach. Showcase his dynamic athletic ability and see upper-level players in other organizations so he can realize that his skill set and toolbox is top-shelf."
Clarke took part in the 2022 All-Star Futures Game, representing the A's organization alongside current Major Leaguer Shea Langeliers. That's high company. But though Denzel's skill set and ceiling is exceptional, he struck out 79 times in 51 games with the Lugnuts, hitting .209 overall, and could very well return to Lansing to start next year.
Check out the full list of goals for each A's prospect in Arizona from Gallegos's MLB.com article.
In honor of being named Player of the Week, check out these highlights from Denzel Clarke's back-to-back, inside-the-park home runs❗️⚾️

Which do you think won the race⁉️

RT = Black Uniform
Like = White Uniform pic.twitter.com/6yiL52M0Nv

— Lansing Lugnuts (@LansingLugnuts) August 11, 2022
- Lawrence Butler, the No. 15 prospect in the org., ended 2021 with the Lugnuts before returning to Lansing with great fanfare in 2022. He started slow (7 singles in his first 53 at-bats, a .132 avg.) before warming as the weather warmed (.316 avg. in June). In his first game in July, he went 3-for-5 with a single, double and a home run. But in his second game in July, Independence Day, he dislocated his elbow on a successful steal of second base and it appeared his season was over.
Thankfully, it wasn't; Butler returned on August 25, notched three two-hit games and delivered a monster 4-for-4/BB showing with two homers, four runs and four RBIs in the final game of the year. The Arizona Fall League gives him the chance to fill in the at-bats and get the defensive reps he missed during his IL stint, preparing him to open next year with Double-A Midland.
What a day for @itslaw1!

5⃣ times on base
4⃣ hits
4⃣ runs
4⃣ RBIs
2⃣ blasts! pic.twitter.com/Q8fit9I0xI

— Lansing Lugnuts (@LansingLugnuts) September 11, 2022
- Mason Miller, the A's No. 21 prospect, might be the highest rising prospect in the Athletics' organization. The right-hander with the 102-mph fastball rehabbed back from his own injury troubles to join the Lugnuts in Wisconsin, making three starts before the Midwest League season ended. All told: 7 IP, 3 hits, 2 walks, 13 strikeouts, climaxing with three hitless, scoreless innings against Dayton in the Lugnuts' final game of the year, striking out seven. But Miller's own season wasn't over. He was moved up to Triple-A Las Vegas, tossing three scoreless innings with three strikeouts against the Tacoma Rainiers on September 17.
It's clear why Miller is headed to the AFL: He needs to pitch. That said, should the 6-foot-5 right-hander continue to excel, he's going to be one of the hottest names in baseball, let alone the A's system, heading into 2023, with a major chance of making his MLB debut sooner rather than later.
Mason. Miller. pic.twitter.com/ya0nCvOree

— Lansing Lugnuts (@LansingLugnuts) September 11, 2022
- Colin Peluse, No. 25, rose from a deep 2021 Lansing rotation to enter the 2022 season with weighty expectations. He made 23 appearances, 21 starts, for Double-A Midland this year, going 10-6 with a 5.38 ERA in 118 2/3 innings with 28 walks and 92 strikeouts. Peluse's final start with the RockHounds might have been his best; on the same day that Mason Miller was impressing in Las Vegas, the redhead from Delaware whiffed eight in six innings, allowing two hits, one run, and no walks in a win over Wichita.
Peluse put in some heavy work during this summer, but the Arizona Fall League gives him a chance to build on his late-season breakthrough. The former Wake Forest standout goes to Triple-A next year with a Major League debut not far away if his secondary stuff becomes a true weapon.
Have a game, @CPeluse! 10 strikeouts in 5 innings! pic.twitter.com/vkzobb5pcH

— Lansing Lugnuts (@LansingLugnuts) June 6, 2021
- Michael Guldberg, drafted in the third round in 2020 from Georgia Tech as the ACC batting champion, has played 100 total games in his professional career: 48 with the Lugnuts in 2021 and 52 with the RockHounds this summer. In 2021, he missed significant time in early June before having his season prematurely ended on an injury suffered July 25 – at the time, he was slashing .304/.407/.478 in July. This season, he went 6-for-6 with four runs scored in his second Double-A game and finished April with a .313 avg., but played only four games in May (6-for-13) and missed all of June and the majority of July.
Guldberg is a fascinating addition to the AFL roster. When healthy, with fingers crossed, the Yellow Jacket shows sensational defense and multi-faceted offensive impact. He needs at-bats; he'll get them with Mesa, and might just open eyes along the way.
An amazing 1st inning for @Athletics 2020 3rd-rounder Michael @guldberg8:

In the top half, he belts his 3rd home run of the year 💪 pic.twitter.com/0GjrYVb2ju

— Lansing Lugnuts (@LansingLugnuts) May 20, 2021
The Peoria Javelinas (a javelina looks like a wild pig, if that helps you) combine the prospects from the New York Mets, Washington Nationals, Cleveland Guardians, Seattle Mariners and San Diego Padres. Let's focus on the first two:
- From the New York Mets, how about Troy Miller! The Michigan Wolverine was signed by the Toronto Blue Jays as an undrafted free agent and pitched for the Lugnuts in 2019, making 22 starts out of 23 total appearances spanning 103 innings. He then struggled in Double-A New Hampshire in four appearances before the Blue Jays traded him to the Mets for Jacob Barnes on June 19 – but he made only two starts with Double-A Binghamton before landing on the Injured List. He has not pitched since mid-summer 2021.
Welcome back to action, Troy. It's been a long time coming.
We're smiling as widely as Troy Miller now that barbershops and hair salons are open again in Mid Michigan. Shout-out to our great partner, @GreatClips!

Tag your friend most in need of a haircut 😎 pic.twitter.com/zEmTJzswpt

— Lansing Lugnuts (@LansingLugnuts) June 16, 2020
- Appearing directly above Miller in your alphabetic guide to the AFL, catcher Drew Millas was traded to the Washington Nationals last year with Seth Shuman and Richard Guasch for Josh Harrison and former Nut Yan Gomes. Millas played in 17 games in the 2021 Arizona Fall League, hitting .196 with a .359 on-base percentage. This season, entering his second AFL campaign, he played at three different levels and rose as high as Double-A Harrisburg, where he hit .211 in 45 games.
Millas's carrying tool has always been his outstanding defense.
What a play by Drew Millas!!! pic.twitter.com/hjuvM80rNA

— Nats Farm (@NatsFarm) June 14, 2022
There was also this play.
Y'all. Drew Millas stole home!

We're up 3-0 after 5. #WeAreFXBG pic.twitter.com/e4r8FrmQBR

— Fredericksburg Nationals (@FXBGNats) April 29, 2022
The Surprise Saguaros showcase the best of the Kansas City Royals, Houston Astros, Philadelphia Phillies, Pittsburgh Pirates and Texas Rangers.
- You know who's a Kansas City Royals prospect now? Samad Taylor. Acquired by the Blue Jays with Thomas Pannone from Cleveland at the 2017 trade deadline for Joe Smith, Samad slashed .230/.321/.389 in 121 games for the Lugnuts in 2018, stealing 44 bases and hitting 32 doubles, seven triples and nine homers. He didn't distinguish himself in 2019 with High-A Dunedin but returned from the 2020 pandemic cancelation with a tremendous 2021 season with New Hampshire: 16 homers, 30 steals, and a .294/.385/.503 line.
The August 2, 2022, trade deadline brought a change of address, with the Royals picking up fellow 2018 Lugnut Max Castillo for Whit Merrifield. Castillo arrived in the Major Leagues, but Taylor's final game in the minor league season was back on July 13 with Buffalo. It's unofficial, true, but Samad's stint with Surprise will serve as his first games representing the Royals' organization.
In depth with Samad Taylor, an outstanding soccer player before turning his attention to baseball: https://t.co/3fgecDvWuB

— Jesse Goldberg-Strassler (@jgoldstrass) June 24, 2021
Lastly, for our interests, the Salt River Rafters feature the prospects of the Toronto Blue Jays, St. Louis Cardinals, Arizona Diamondbacks, Colorado Rockies and Detroit Tigers.
* - Hagen Danner* was a catcher/first baseman when he appeared for the Lugnuts in 2019, the 2017 California high school baseball player of the year and a second-round selection by the Blue Jays. He came in with high expectations, playing alongside high school teammates Dom Abbadessa and Jake Brodt, but struggled to a .170 average in 80 games. He converted to pitching entering 2021. Things worked out seamlessly with High-A Vancouver: a 2.02 ERA in 25 relief appearances totaling 35 2/3 innings, striking out 42 batters. His 2022 season was sabotaged by injury and shortened to four relief appearances and 3 2/3 innings for Double-A New Hampshire.
Just like Samad Taylor, Hagen's healthy and ready to play just in time for Fall Ball.
From last night:@HagenDanner smokes the Lugnuts' first home run of the season 💪https://t.co/f3fpgW2nHh#LugLife 🔩

— Lansing Lugnuts (@LansingLugnuts) April 7, 2019
AFL action is less than two weeks away, with the official Arizona Fall League web site likely the best way to keep track of the Lugnuts' performances.