Five Missions Named to Texas League Mid-Summer Classic
Urias named starting SS for the Texas League South Division Squad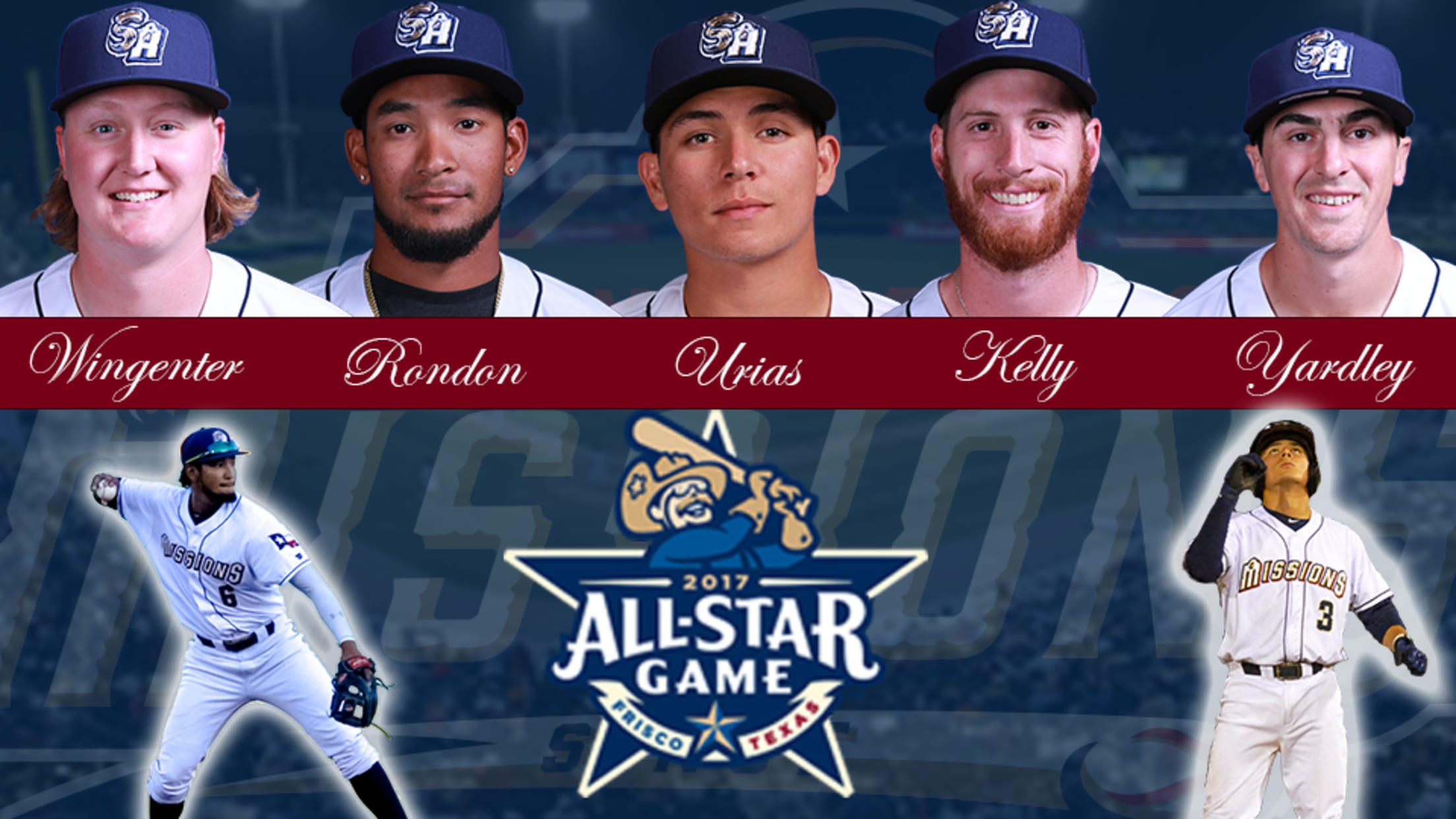 San Antonio - Earlier today, Texas League President Tim Purpura announced the rosters for the 81st Annual Texas League All-Star Game, which will be held Tuesday, June 27 at Dr Pepper Ballpark in Frisco, TX.The Missions will be sending five players to Frisco, with Luis Urías being named as the
San Antonio - Earlier today, Texas League President Tim Purpura announced the rosters for the 81st Annual Texas League All-Star Game, which will be held Tuesday, June 27 at Dr Pepper Ballpark in Frisco, TX.
The Missions will be sending five players to Frisco, with Luis Urías being named as the starting shortstop for the South Division. Infielder José Rondón and right-handers Michael Kelly, Trey Wingenter and Eric Yardley were also selected to the South Stars' roster.
In 61 games this season for the Missions, Urias is batting .311 (74-for-238) with 13 doubles, four triples, two homers, 21 RBI and 47 runs scored. The 20-year-old infielder currently leads the league in runs scored, while also ranking second in walks (41), third in both hits and OBP (.413), tied for third in triples and seventh in AVG.
Rondon, who was named a TL Mid-Season All-Star in 2016, is one of the hottest hitters in the TL. In 12 games this month, Rondon is batting .460 (23-for-50) with eight doubles, nine RBI and nine runs scored. During June, Rondon leads the league in AVG, hits and doubles, in addition to being tied for the league lead in both extra-base hits and total bases (31). Rondon will serve as the South's utility man.
Kelly is 6-1 with a 2.55 ERA and a K:BB of 75:27 over 74 innings this season for San Antonio. The Boynton Beach, FL native is second in the TL in strikeouts, tied for third in wins, fourth in innings pitched and fifth in both ERA and OPP AVG (.205). Over his last eight starts, Kelly is pitching to a minuscule 1.61 ERA (9 ER/50.1 IP) with 50 strikeouts against just 16 walks. During that stretch, Kelly leads the league in strikeouts, is second in AVG (.167) and third in both ERA and WHIP (0.89).
Wingenter and Yardley have both been key cogs in the Missions' bullpen this season. In 22 appearances, Wingenter is 2-0 with a 2.05 ERA, four saves a K:BB of 30:9 over 22 innings. Yardley has closed out four games as well for San Antonio this season, while posting a near identical K:BB of 30:8. Opponents are hitting just .225 off the side-armer.
San Antonio enters tonight's series opener in Frisco with a four-game lead over Midland with just six left in the first half. The Missions will return to The Wolff on Thursday, June 22 to open up a four-game set with the RockHounds.