Glowenke Steals the Show as Em's Take Five-of-Six
Hops Continue Road Trip to Everett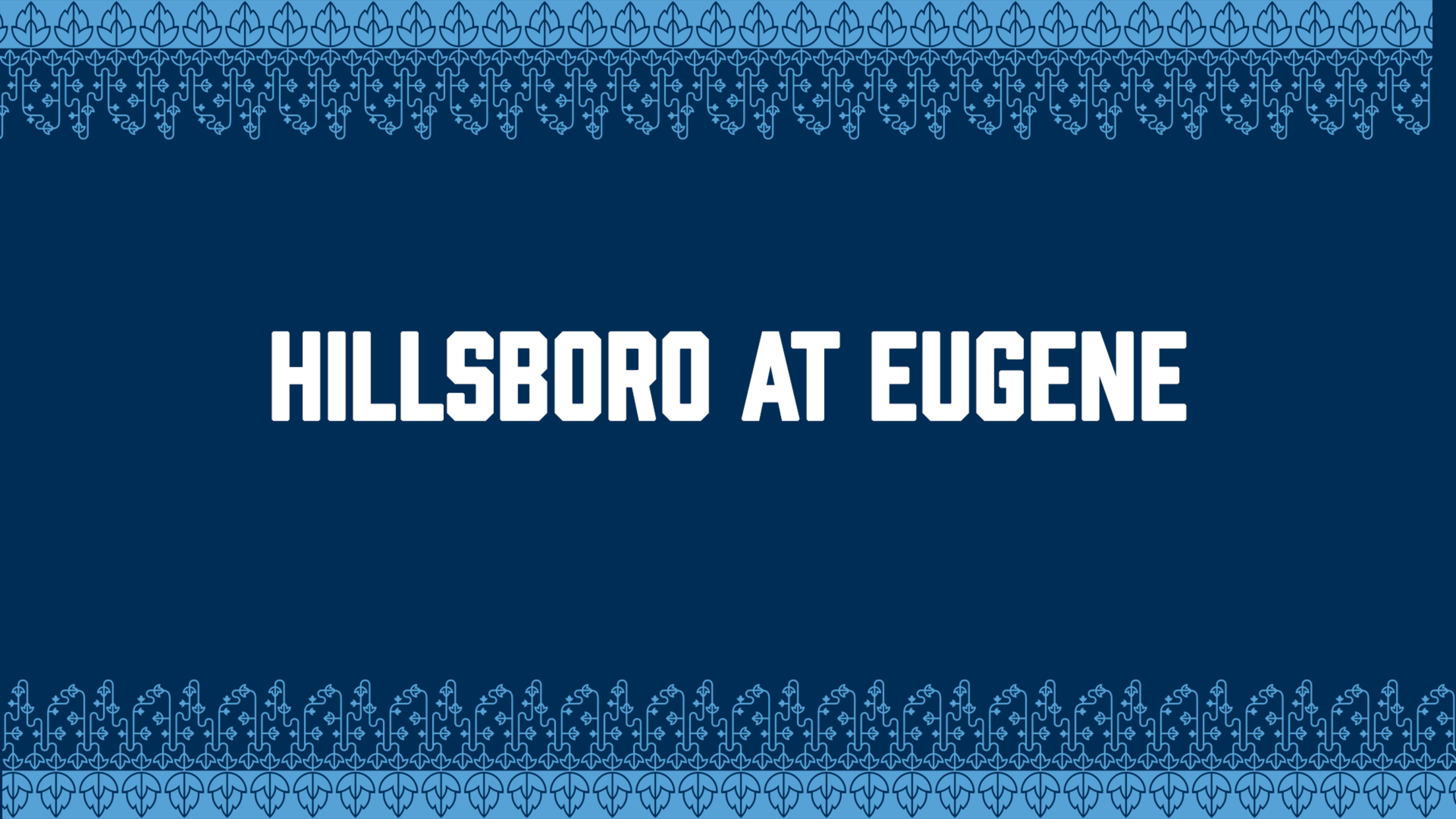 Eugene, OR (July 31, 2022) – A week the Hops would like to quickly forget about comes to a close, losing five-of-six to the Emeralds at PK Park. For the second game in a row, Eugene hit a grand slam, this time off the bat of Jimmy Glowenke. Glowenke finished
Eugene, OR (July 31, 2022) – A week the Hops would like to quickly forget about comes to a close, losing five-of-six to the Emeralds at PK Park. For the second game in a row, Eugene hit a grand slam, this time off the bat of Jimmy Glowenke. Glowenke finished the game a triple shy of the cycle, with 5 RBI. Deyvison De Los Santos continued his hot hitting, with another home run and multi-hit game. Eugene had an extra-base hit in the final four innings of the game, on the way to a 9-1 win.
Hillsboro got on the board in the first inning for the fourth consecutive game on Sunday, as De Los Santos ripped a 381-foot solo home run against Nick Swiney. De Los Santos hit three home runs in the series, the first two were to the opposite field, with Sunday's homer going to left field.
Jimmy Glowenke picked up his first hit and RBI of the game with a single in the second, tying the game at 1-1.
Two more runs came in for the Emeralds in the fifth, as the bottom of the order came through yet again. Glowenke doubled to start the inning, with Simon Whiteman singling and stealing second. Gaskins and Pomares had the RBIs in the frame.
Connor Grammes entered the game in the sixth inning, where he walked Bailey and hit both Emery and Wright on back-to-back pitches. The bases were loaded for Jimmy Glowekne, who hit an opposite field grand slam, his 6th homer of the year, bringing his RBI total to 5 on the game.
Nick Swiney and Scott Randall was the pitching matchup for the second time in the series. Randall went six innings in the first dual, with Swiney only going 2.1 innings, but Eugene won the game 5-4. Today, Swiney pitched four innings, allowing just one run and four hits. Randall pitched five innings, allowing seven hits and three earned runs, while striking out seven.
The Eugene bullpen was solid in relief, with Standlee, Weber, Gates and Sanchez pitching a combined five innings, allowing no runs and just three hits.
After two home runs on Sunday, there were a combined 14 in the series.
The Hops will head to Everett for a six-game series that starts on Tuesday. The pre-game show starts at 10:50, with first pitch at 11:05 on Rip City Radio 620.