Hillsboro's Late-Inning Rally Comes up Short 
De Los Santos and Castillo go Back-to-Back in Loss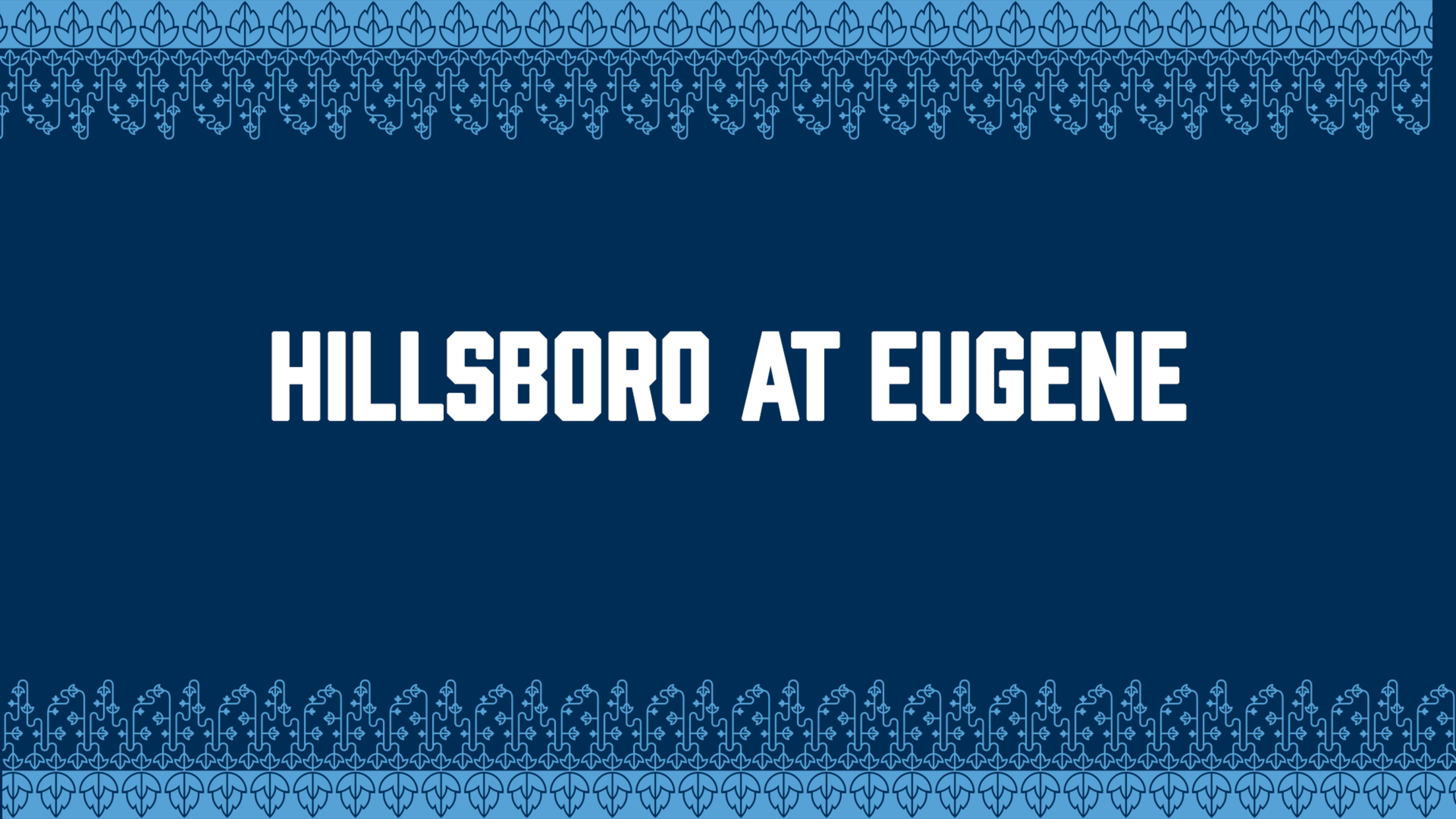 Eugene, OR (July 27, 2022) – An early hole was too much for the Hops to overcome on Wednesday, as the Emeralds got all five of their hits and runs of the game in the third inning. Luis Toribio hit his second homer in as many days and has now
Eugene, OR (July 27, 2022) – An early hole was too much for the Hops to overcome on Wednesday, as the Emeralds got all five of their hits and runs of the game in the third inning. Luis Toribio hit his second homer in as many days and has now gone deep in six of the last ten games. Hillsboro hit back-to-back home runs in the seventh off the bats of Deyvison De Los Santos and Neyfy Castillo, but would fall 5-4 for the second consecutive day and have lost seven one-run games in a row.
Coming off an eight-strikeout game, Luke Albright made quick work of the top of the Eugene order in the first inning, striking out the side.
The game was scoreless entering the third, where the Emeralds did damage. They recorded five hits and five runs in the frame, their only hits and runs of the entire game. A pair of two-run home runs by Jairo Pomares (10) and Luis Toribio (16) led the charge. Eugene as a team hit for the cycle in the inning.
Landen Roupp was brilliant for Eugene, lasting four innings and striking out six, while only allowing two hits and no earned runs. Roupp threw only 54 pitches before exiting the game.
A.J. Vukovich started off the seventh inning with a single, but Caleb Roberts grounded into the Hops' third double play of the game to erase the leadoff runner. The next hitter, Deyvison De Los Santos, hit an opposite field home run off Abel Adames to get Hillsboro's first run. Neyfy Castillo followed with a line-drive home run off the batter's eye, as De Los Santos and Castillo went back-to-back.
Luke Albright threw 5.1 innings, allowing five hits and five earned runs, while striking out seven. Jackson Goddard, Conor Grammes and Jose Alcantara were the relievers out of the bullpen, combining to strike out five and not allow a hit over 2.2 innings.
Hillsboro didn't go down without a fight, scoring two more runs in the eighth. Cam Coursey scored after a leadoff double and Lyle Lin scored on a Vukovich RBI single to bring the defecit to one.
The Hops made things interesting in the ninth getting two runners on, but Wilderd Patino grounded out to end the game.
Hillsboro (39-51) and Eugene (54-25) will play game three on Thursday at PK Park. First pitch is at 6:35, with the pre-game show at 6:20 on Rip City Radio 620.