Hooks Edge Cards in Thriller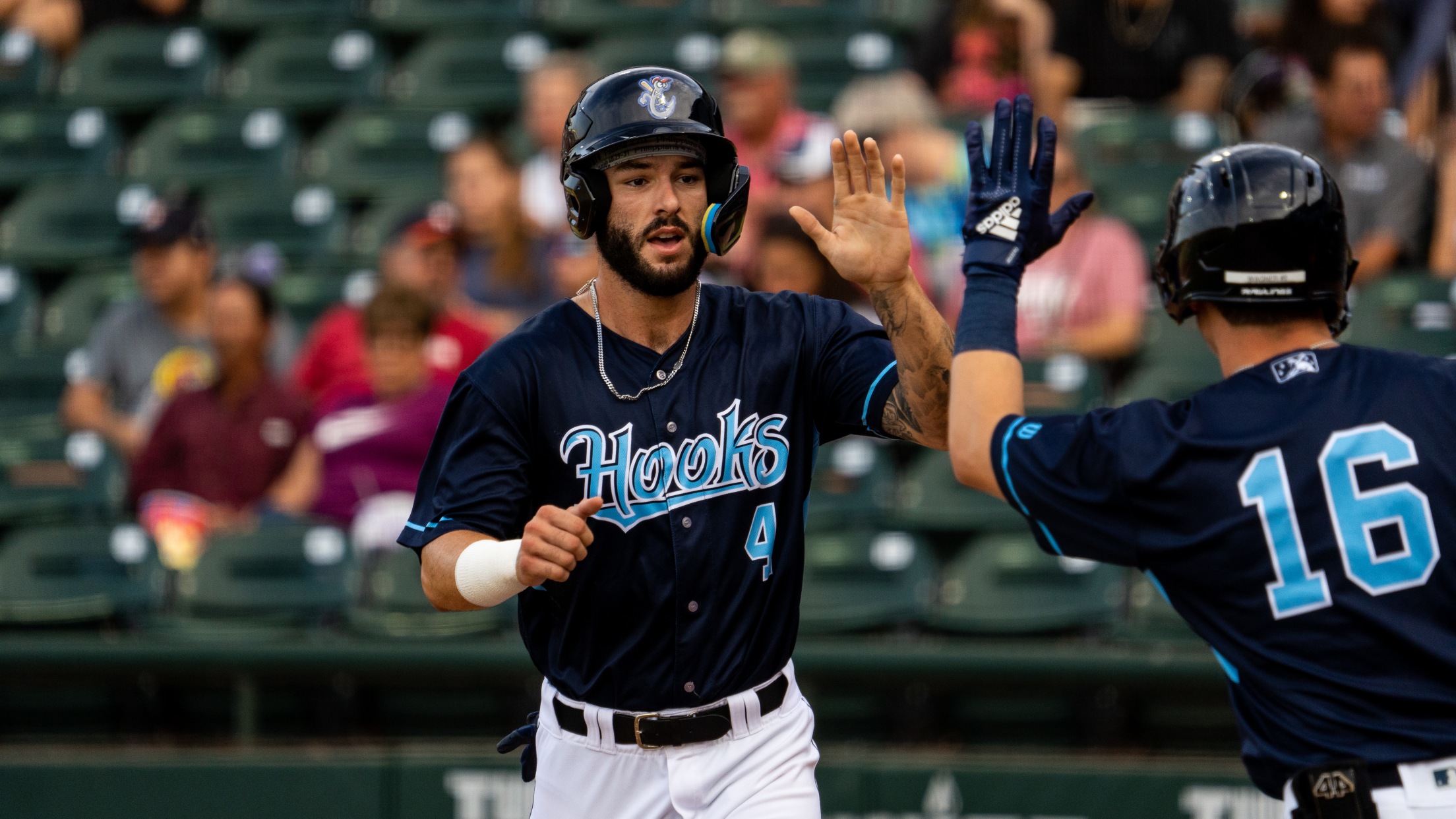 Joe Perez went 3-for-4 with a double, home run and three RBIs Friday night. (Marcus Sarate)
Box Score CORPUS CHRISTI – The Hooks hit three home runs and withstood late charges from Springfield to post a 7-6 win before 5,476 fans Friday night at Whataburger Field. Corpus Christi has won six in a row and seven of the last nine games. Grae Kessinger, Joe Perez and
CORPUS CHRISTI – The Hooks hit three home runs and withstood late charges from Springfield to post a 7-6 win before 5,476 fans Friday night at Whataburger Field.
Corpus Christi has won six in a row and seven of the last nine games.
Grae Kessinger, Joe Perez and Cesar Salazar each went deep as the Hooks built a 6-2 lead through five innings.
Perez doubled and scored in the first, clubbed a two-run shot in the second and mustered a fly-ball single in the seventh that proved to be the decisive run.
Jose Bravo picked up his second consecutive win by limiting Springfield to three earned runs over six innings.
The Cards rallied for three in the sixth and a marker in the eighth to cut it to a one-run game.
Derek West used 52 pitches to grind out 2 2/3 innings from the Corpus Christi bullpen. Mike Antico's two-out single in the ninth forced West's exit. Jojanse Torres, who celebrated his 27th birthday on Thursday, picked up West by striking out Masyn Winn looking for the final out. It was Torres' first save of the season.
Salazar went 2-for-3 with a pair of RBIs on the night, bringing his batting average to .417 over a 13-game stretch.