Hooks Hammer Five Home Runs in Landslide Win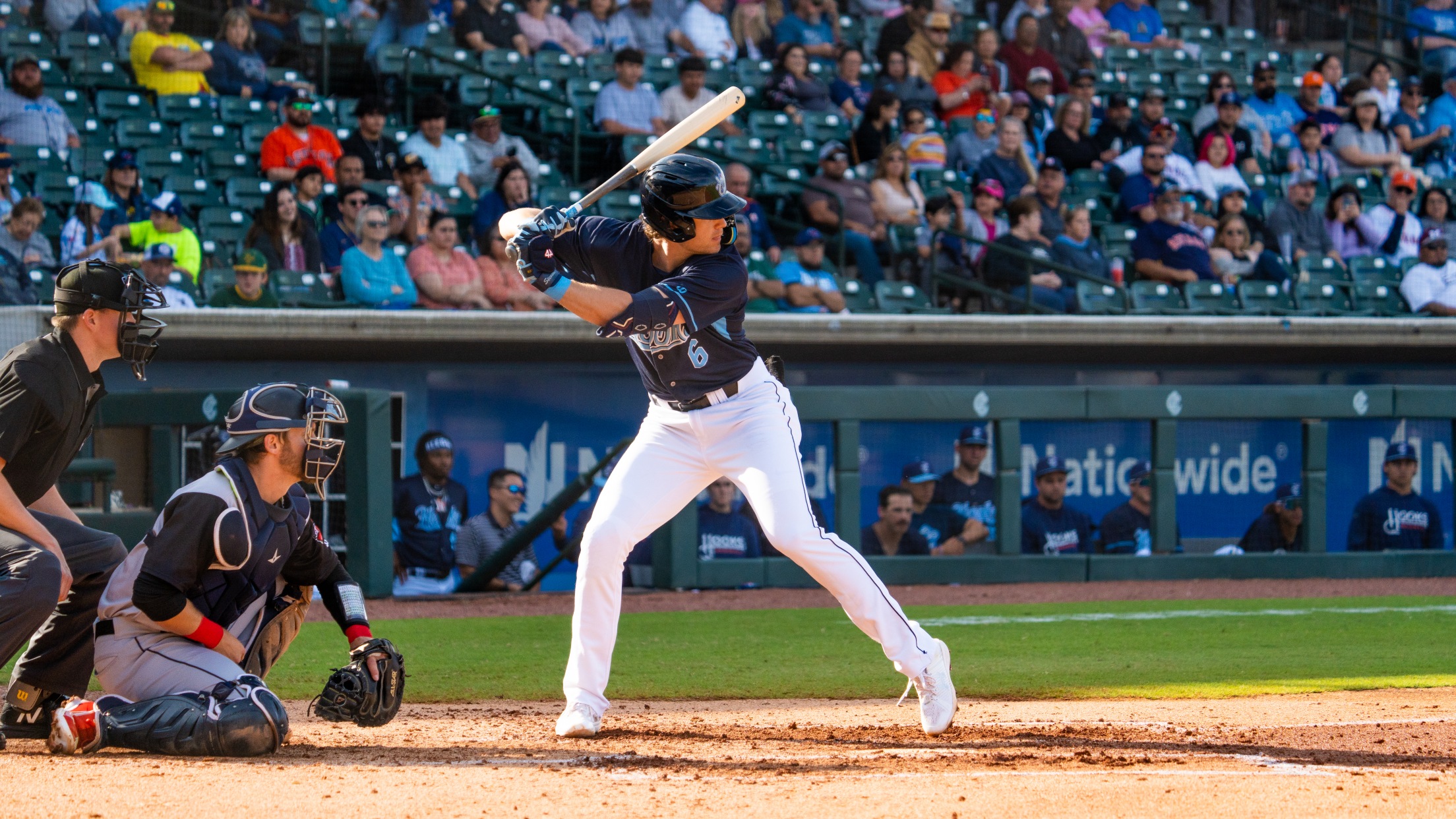 Chad Stevens produced the second multi-homer game of his three-year pro career Saturday night in Springdale, AR. (Marcus Sarate)
Box Score SPRINGDALE, AR - Chad Stevens crushed a pair of long two-run home runs to left field Saturday night, leading the Hooks to a 12-4 win over NW Arkansas before 4,054 fans at Arvest Ballpark. Corpus Christi, 8-4 in the last 12 games, can win its first road series
SPRINGDALE, AR - Chad Stevens crushed a pair of long two-run home runs to left field Saturday night, leading the Hooks to a 12-4 win over NW Arkansas before 4,054 fans at Arvest Ballpark.
Corpus Christi, 8-4 in the last 12 games, can win its first road series of the year with a victory in Sunday's 2:05 PM finale.
Joey Loperfido started the Hooks five-homer effort with a two-run blast that traveled 424 feet to right field in the first. Loperfido, who reached three more times via walks, has seven home runs and 27 RBIs in 34 Double-A games.
CC was at it again in the second. Following a J.C. Correa base hit, C.J. Stubbs clubbed a 441-foot clout off the bar beyond the left-field fence for a 4-1 lead. Quincy Hamilton made it 5-1 with a two-out RBI single into center.
The Hooks blasted two more bombs in the fourth as Hamilton went deep into the right-field bullpen. The standout from Wright State now has three home runs and 12 RBIs in his last six games.
Shay Whitcomb kept the rally going with a 108-MPH single, paving the way for Stevens' first blast. The second salvo came in the sixth, with Stevens' homers traveling a combined 822 feet.
The Hooks, who mustered 12 hits and 11 walks, received a great start by Aaron Brown, who finished his night by retiring 11 of the final 12 men he faced.
Derek West pitched a perfect fifth before Julio Robaina authored six strikeouts over three innings. Ray Gaither sealed the win by breezing the side in a 1-2-3 ninth.