Hooks Post Back-to-Back Wins in the Ozarks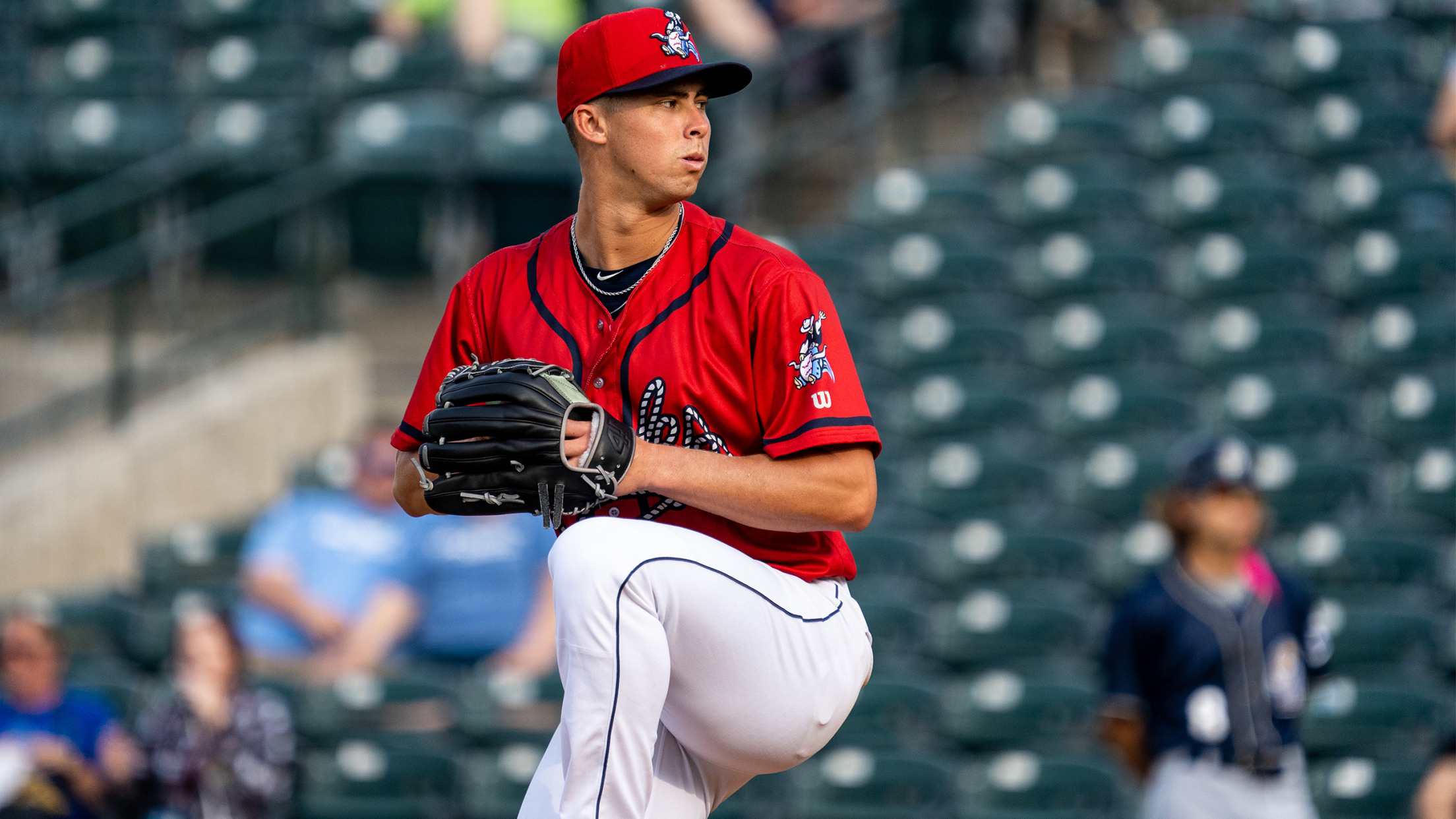 (Marcus Sarate)
SPRINGDALE, AR – Luke Berryhill and Enmanuel Valdez blasted two-run home runs and Jimmy Endersby delivered a strong start as the Hooks picked up a 6-2 triumph over the Naturals Wednesday night at Arvest Ballpark. In taking the first two of this series, Corpus Christi has won five of its
SPRINGDALE, AR – Luke Berryhill and Enmanuel Valdez blasted two-run home runs and Jimmy Endersby delivered a strong start as the Hooks picked up a 6-2 triumph over the Naturals Wednesday night at Arvest Ballpark.
In taking the first two of this series, Corpus Christi has won five of its last seven games.
Lefty Drew Parrish, who had not allowed an earned run in his prior four starts, retired the first nine in order. Wilyer Abreu disrupted the string with a lead-off single in the fourth. Berryhill was next and clubbed an 0-2 pitch into the Hooks bullpen in left.
Berryhill has six home runs on the year, with five coming in his last 23 games.
Valdez continued his tear with a two-run home run in the sixth and an RBI opposite-field double in the seventh.
Valdez is hitting a Texas League best .365 with 11 home runs. His 45 RBIs are tied for the circuit lead.
Endersby scattered six hits, three walks and two runs over 5 2/3 innings, which matches his standard for longest outing by a Hooks pitcher this year. He has four performances of 5-plus frames to pace the club.
Joe Record struck out three over 2 1/3 frames and Devin Conn withstood a one-out double to keep the Naturals off the board in the ninth.
Hooks relievers have permitted just one marker in nine innings through the first two games of the set.
Corpus Christi received insurance in the eighth with back-to-back extra-base hits by Shay Whitcomb and Grae Kessinger.
The Hooks plan to send 20-year-old right-hander Jaime Melendez to the hill Thursday afternoon. Will Klein is the probable pitcher for Northwest Arkansas. First pitch 4:05 PM.