Hooks Win Streak Snapped at Six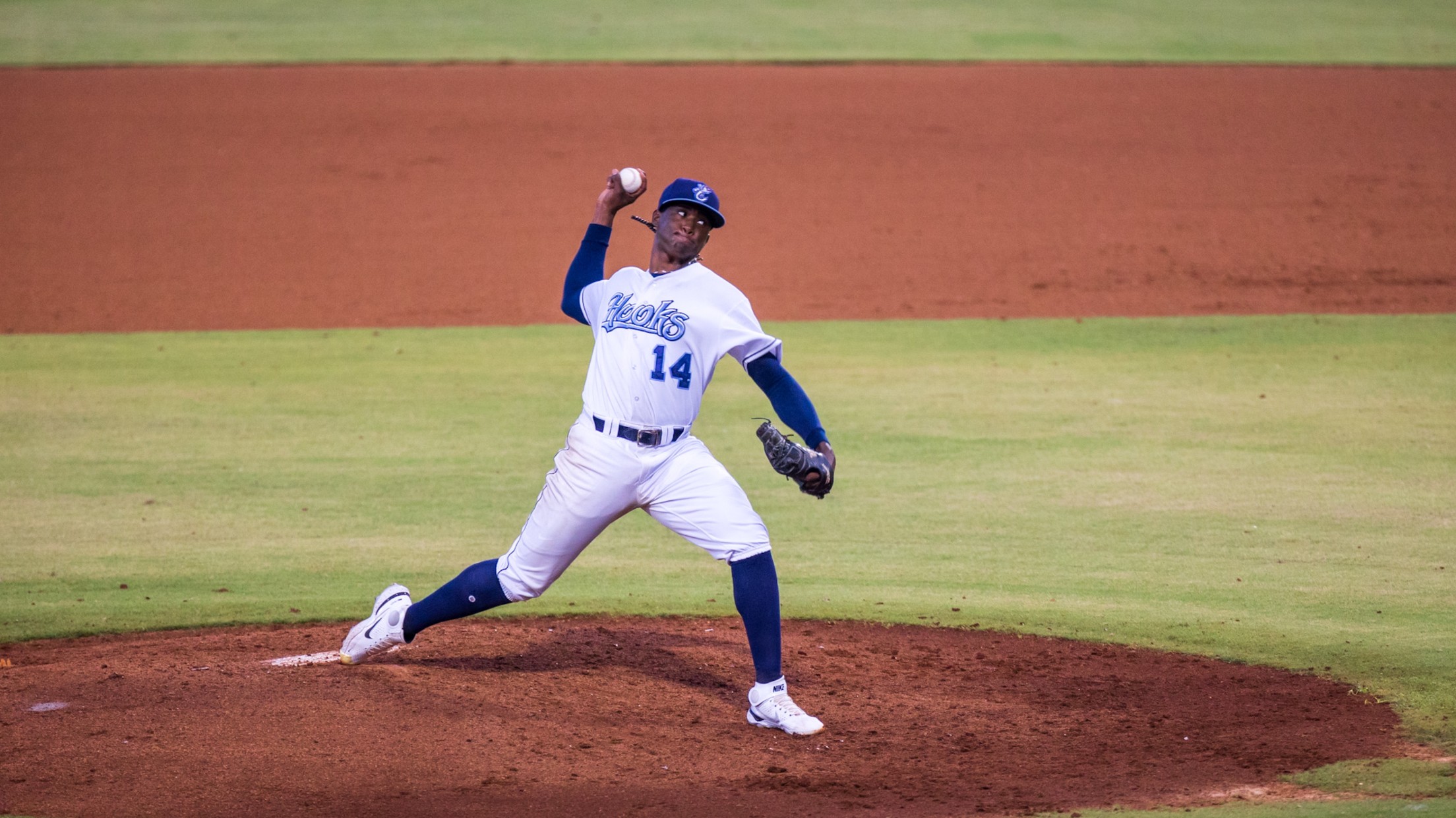 Misael Tamarez has blanked opponents in his last two appearances, striking out 14 over nine combined innings. (Ben Zaragosa)
Box Score CORPUS CHRISTI – Springfield scored five times in the seventh inning Saturday night for a 5-1 triumph before 5,377 fans at Whataburger Field. The result ended Corpus Christi's win streak at six games. It marked the Cardinals first victory in seven contests. Misael Tamarez struck out seven while
CORPUS CHRISTI – Springfield scored five times in the seventh inning Saturday night for a 5-1 triumph before 5,377 fans at Whataburger Field.
The result ended Corpus Christi's win streak at six games. It marked the Cardinals first victory in seven contests.
Misael Tamarez struck out seven while blanking Springfield over five two-hit frames.
Julio Robaina worked a 1-2-3 sixth before the Cards sent 10 men to the plate in the seventh. Springfield rallied for five runs on two walks, a hit batsman and three singles. The final knock in the sequence was a two-run base hit for Chase Pinder.
The Hooks were hampered by three double plays while Michael McGreevy, Griffin Roberts and Tyler Pike permitted just two hits over the first six innings.
Corpus Christi's marker came in the seventh. C.J. Stubbs worked a walk and then scampered home on two-out triple off the bat of Shay Whitcomb.
Logan Gragg penned a three-inning save for the Cardinals.
Michael Horrell pitched 2 1/3 scoreless innings of relief for Corpus Christi.