JetHawks receive four Postseason All-Star Selections
Lancaster ties for most selections in league, Scott named best clubhouse manager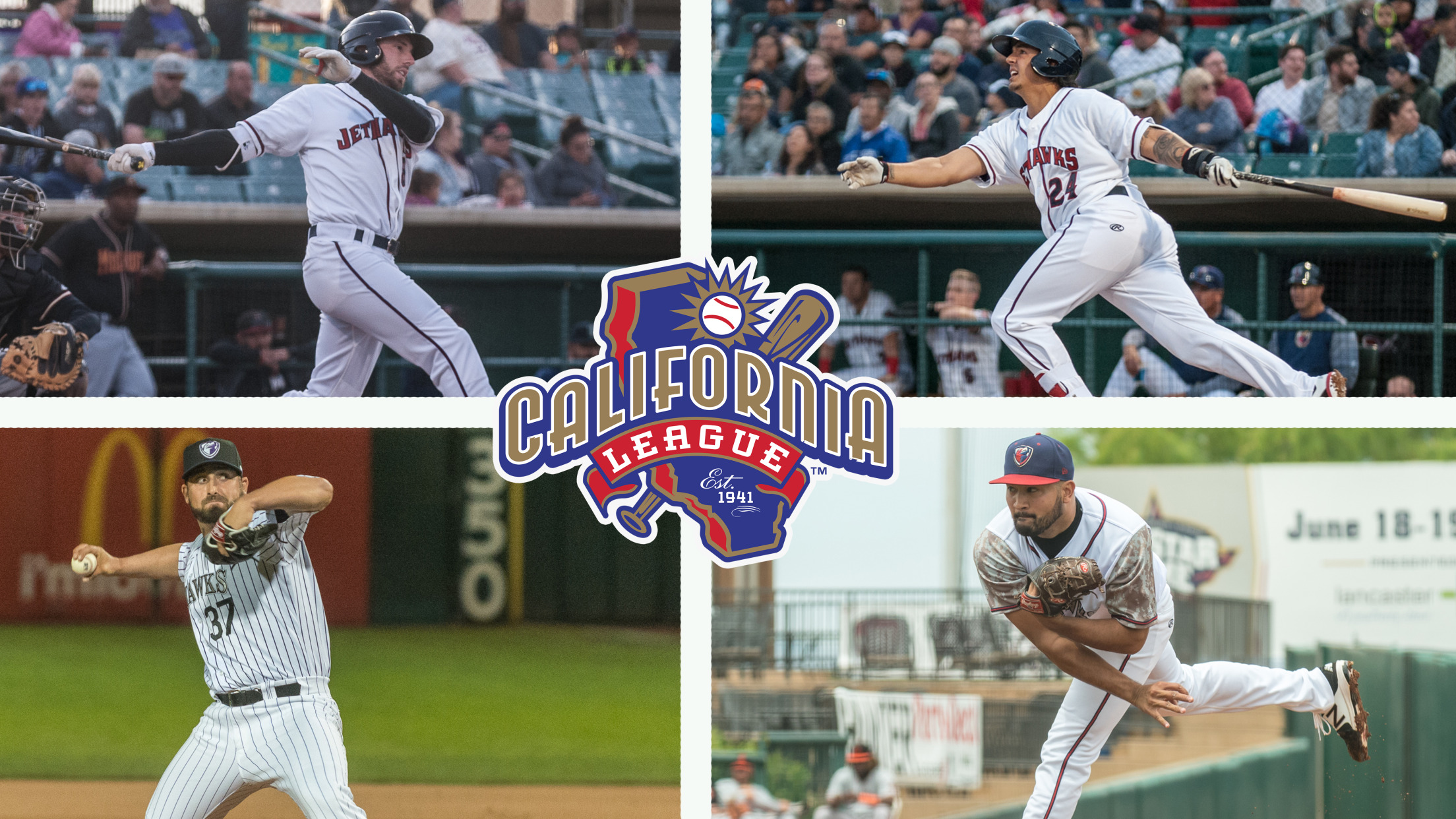 LANCASTER, Calif. - Four JetHawks, including two pitchers, were named to the California League Postseason All-Star Team Tuesday. In addition, Joey Scott was named the league's Clubhouse Manager of the Year.OF Vince Fernandez, RHP Rico Garcia, RHP Reid Humphreys and IF Colton Welker were all recognized as Postseason All-Stars tying
LANCASTER, Calif. - Four JetHawks, including two pitchers, were named to the California League Postseason All-Star Team Tuesday. In addition, Joey Scott was named the league's Clubhouse Manager of the Year.
OF Vince Fernandez, RHP Rico Garcia, RHP Reid Humphreys and IF Colton Welker were all recognized as Postseason All-Stars tying the JetHawks with Rancho Cucamonga for the most selections in the league.
Fernandez, one of three Postseson All-Star outfielders, ranks near the top of the league in numerous offensive categories. The outfielder enters the final two weeks of the regular season leading the league with 75 runs scored and 59 walks. He ranks second with 22 home runs and is top-five in the league in RBI, total bases, slugging percentage and OPS.

Garcia was one of four pitchers named a Postseason All-Star despite only spending half the season with Lancaster. He went 7-7 with 3.42 ERA in 16 games (15 starts) before his promotion to Double-A Hartford. Despite only pitching in the Cal League for the first half, his ERA was the league's third-lowest among qualified starters until this past Sunday. His 101 strikeouts and 100.0 innings pitched led the league at the time of his promotion.

Humphreys was the only relief pitcher selected to the Postseason All-Star roster. He was 2-0 with a 1.83 ERA in 35 games as Lancaster's closer and continues to lead the league with 22 saves after his promotion to Double-A Hartford on July 27. He struck out 51 batters and allowed only 22 hits over 34.1 innings while being charged with only one blown save.

Welker, named the league's top third baseman, enters today's action as the Cal League's leading hitter. The 20-year-old is batting .333 and has recorded a league-high 139 hits. He ranks second in the league with 76 RBI.

Second-year Clubhouse Manager Joey Scott was voted the Cal League Clubhouse Manager of the Year. The award is Scott's first and the club's first since 2012.

This season marks the first time in Lancaster franchise-history the JetHawks had two pitchers named to the Postseason All-Star Team. LHP Josh Hader (2014), the only JetHawk ever to win Cal League Pitcher of the Year honors, was the only other Lancaster pitcher on the Postseason All-Star Team since 2006. Only five Lancaster pitchers have received the honor in the franchise's previous 22 seasons.

Fernandez's selection extends Lancaster's streak of Postseason All-Star outfielders to seven seasons. The run began in 2012 with George Springer and includes Andrew Aplin (2013), Teoscar Hernández (2014), Brett Phillips (2015), Ramón Laureano (2016), Yonathan Daza (2017) and Wes Rogers (2017).

Welker is the first JetHawk to earn the honor for third base since Matt Duffy in 2013.