Johnson Slams Sends SA to Win in 10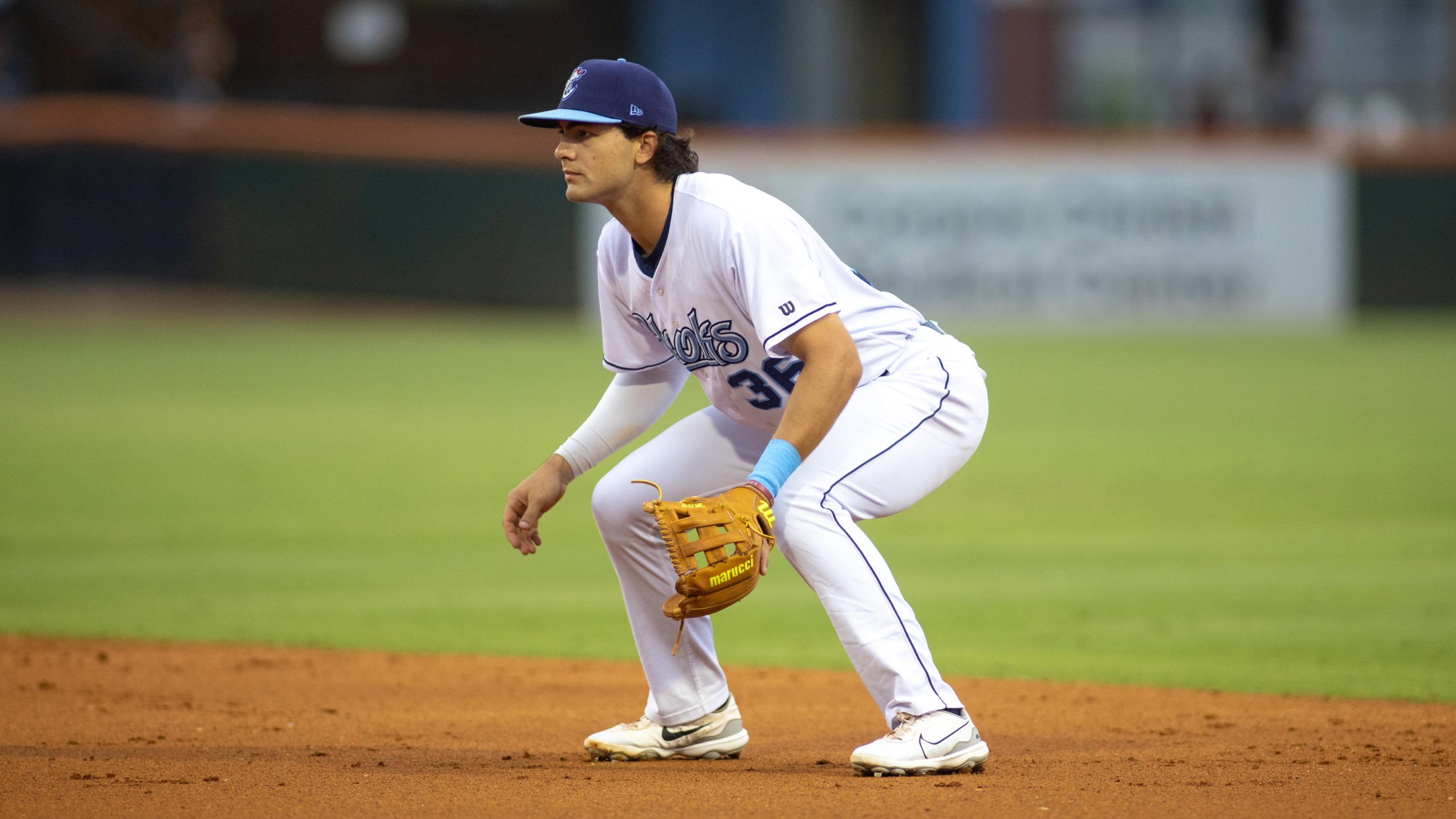 Joey Loperfido followed up his two-homer showing Friday with another blast Saturday night, giving him three dingers in three Double-A games. (Ben Zaragosa)
Box Score CORPUS CHRISTI - Daniel Johnson's grand slam in the 10th inning Saturday night was the difference in San Antonio's 10-7 victory over the Hooks before 6,613 fans at Whataburger Field. Fueled by a trio of 10-inning triumphs, the Missions are 4-1 this week, securing the series win. Shay
CORPUS CHRISTI - Daniel Johnson's grand slam in the 10th inning Saturday night was the difference in San Antonio's 10-7 victory over the Hooks before 6,613 fans at Whataburger Field.
Fueled by a trio of 10-inning triumphs, the Missions are 4-1 this week, securing the series win.
Shay Whitcomb helped erase a 3-0 deficit by launching a three-run home run onto the berm in left field in the third. Whitcomb leads the Hooks in both homers and RBIs with five and 14, respectively. Quincy Hamilton started the rally with an RBI double.
San Antonio squared the score in the bottom half, but Colin Barber's first Double-A home run - an opposite-field blast - put CC back in front at 5-4.
Following a Missions marker in the eighth, Joey Loperfido vaulted the Hooks ahead, 6-5, thanks to his third home run in as many Double-A assignments. Loperfido homered twice as part of a four-RBI performance Friday night.
Nine-hole hitter Michael De La Cruz evened the game with a home run in the ninth, leading to Johnson's heroics.
Angel Macuare led the charge for Hooks hurlers, working 4 1/3 innings of two-run baseball. Macuare struck out seven and walked two.
Johnson and Juan Fernandez accounted for half of the Missions 12 hits. Their effort was augmented by 12 Corpus Christi walks.