Late Home Runs Push Dodgers Over Space Cowboys
León Leaves the Yard For the First Time in 2023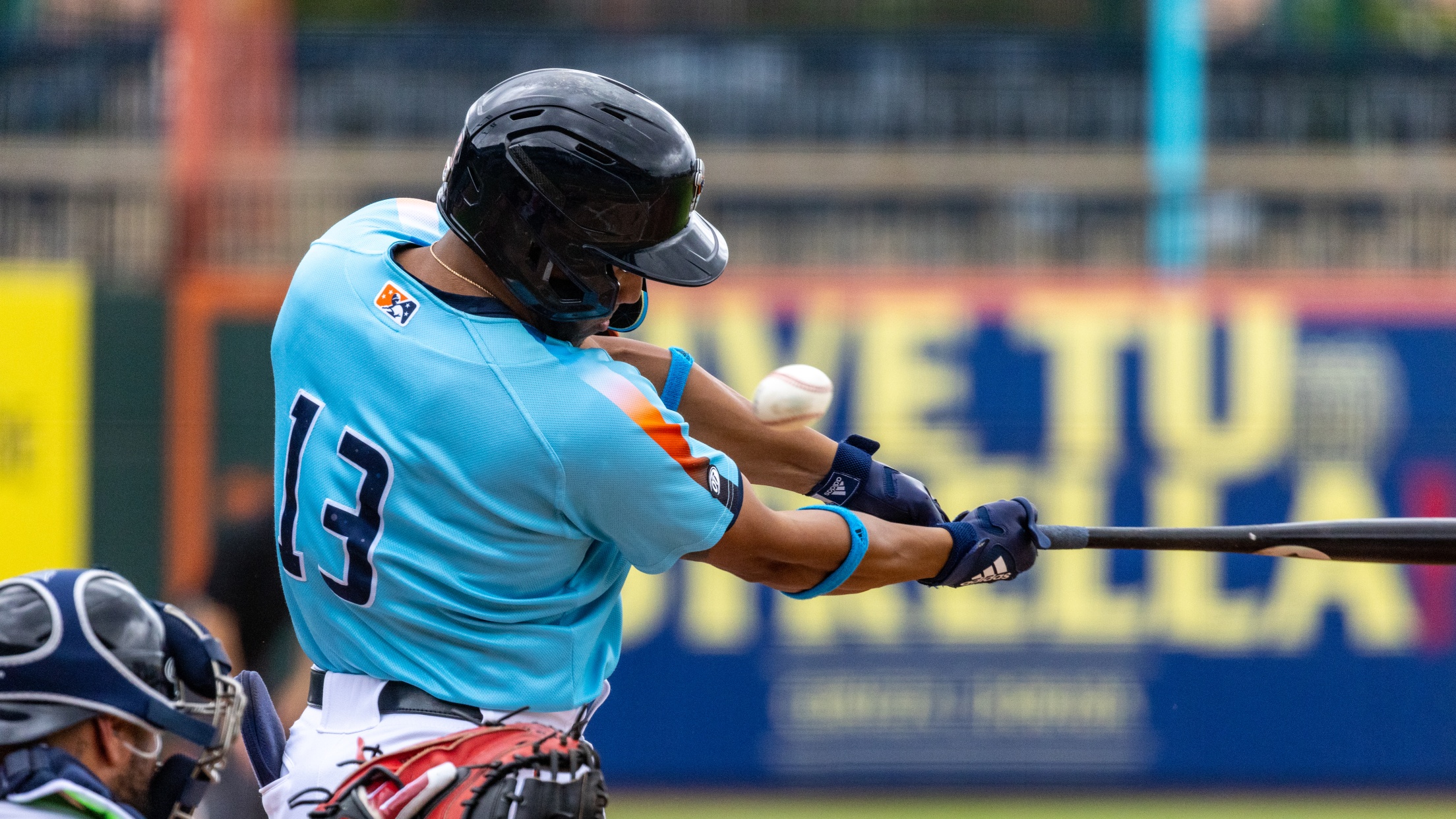 In a contest where all six runs were scored on home runs, the Sugar Land Space Cowboys (4-8) fell to the Oklahoma City Dodgers (10-3) 4-2 on Friday night at Chickasaw Bricktown Ballpark. RHP Jimmy Endersby got the start for the Space Cowboys and spun three scoreless frames to begin
In a contest where all six runs were scored on home runs, the Sugar Land Space Cowboys (4-8) fell to the Oklahoma City Dodgers (10-3) 4-2 on Friday night at Chickasaw Bricktown Ballpark.
RHP Jimmy Endersby got the start for the Space Cowboys and spun three scoreless frames to begin his night. Bligh Madris put Sugar Land on the board in the top of the fourth inning with a solo home run to the berm in center field, giving the Space Cowboys a 1-0 advantage.
Oklahoma City had an immediate response, moving in front 2-1 on a two-run homer by Ryan Ward in the home half of the fourth. All told, Endersby threw four innings for Sugar Land, striking out four and allowing just two runs.
One big swing got the Space Cowboys back into the game in the top of the sixth inning when Pedro León launched a solo home run down the left-field line, leveling the score at 2-2. The lead would be short lived, though, as RHP Brandon Bielak (L, 0-1) allowed a solo home run in the bottom of the sixth, giving Oklahoma City a 3-2 lead.
In the top of the seventh, Rylan Bannon singled up the middle to start the inning, moved to second on a throwing error and tagged up to third on a fly out to right by Grae Kessinger. Ultimately, RHP Mark Washington (H, 1) struck out the next two batters to strand the tying run at third.
A solo home run by Steven Duggar in the eighth gave the Dodgers some breathing room, pushing their lead ahead 4-2. Bannon would work a two-out walk against RHP Tayler Scott (S,1) and motored around to third on a stolen base and a wild pitch, but a ground out ended the game.
The Space Cowboys continue their six-game series against the Dodgers on Saturday night at Chickasaw Bricktown Ballpark. RHP Bryan Garcia (1-1, 6.75) is set to start for Sugar Land against Oklahoma City RHP Dylan Covey (0-0, 8.64) for a 7:05 pm first pitch. The game can be heard on ESPN 92.5 FM in the Sugar Land area or online here.
*ABOUT THE SUGAR LAND SPACE COWBOYS: *
The Sugar Land Space Cowboys are the Triple-A affiliate of the Houston Astros and compete in the Pacific Coast League. They began play as the Astros Triple-A affiliate in 2021 and began playing under the Space Cowboys brand in 2022. The Space Cowboys play at Constellation Field, located at the corner of Hwy-6 and US-90 Alternate in Sugar Land, Texas. Follow the team on Twitter (@SLSpaceCowboys), Instagram (@slspacecowboys), Facebook (SLSpaceCowboys) and their official website (slspacecowboys.com). Fans can purchase full-season and partial-season plans, as well as single-game tickets, by visiting slspacecowboys.com/tickets.