Mason Green's masterful start on Mother's Day provides Grizzlies a 3-2 victory over Nuts
Green: 7 IP, 0 R, 7 K; Fresno earns series split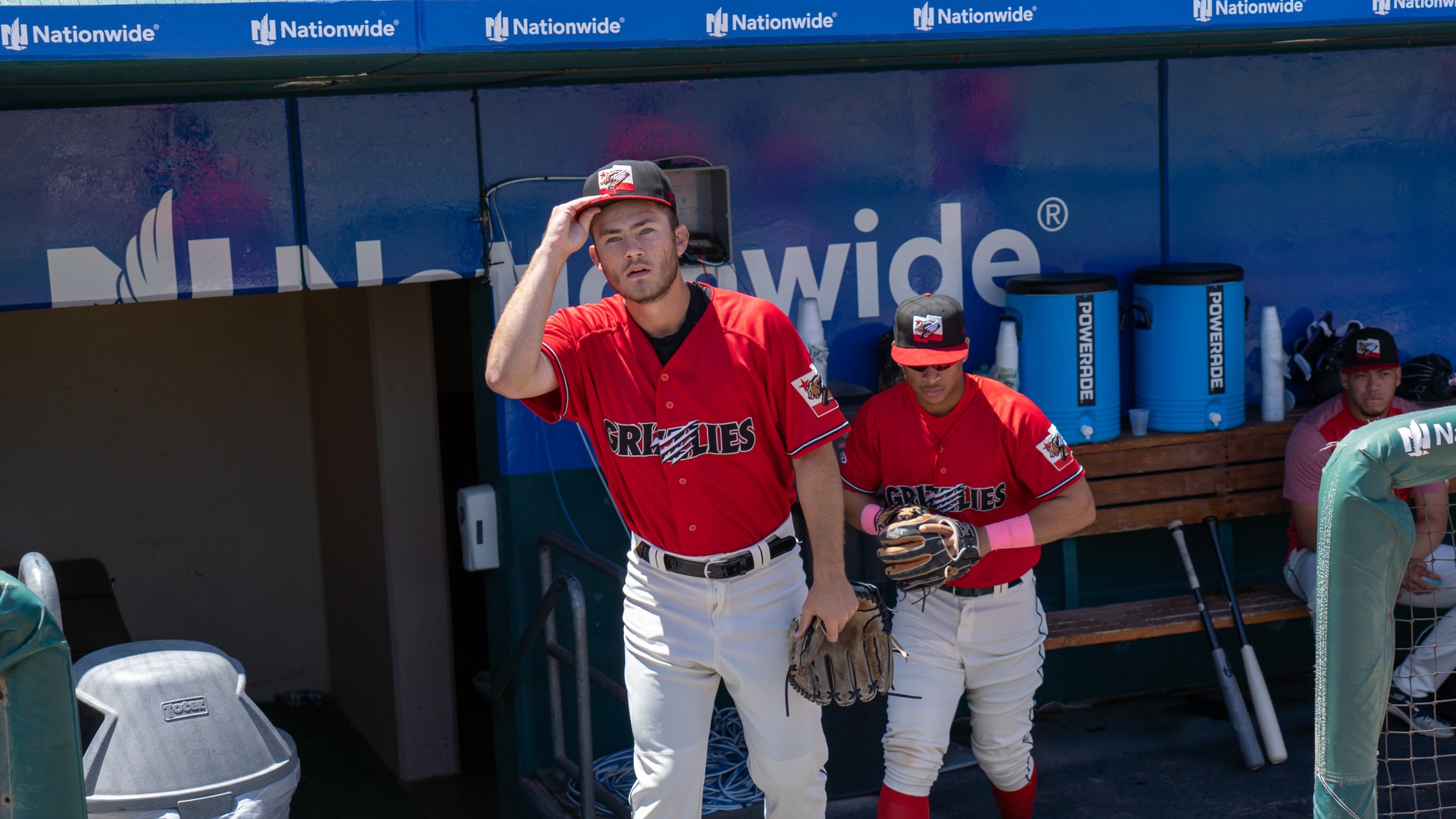 Fresno, CA (Sunday, May 8) – On Mother's Day, the Fresno Grizzlies (16-11) mustered a 3-2 win over the Modesto Nuts (13-14) Sunday afternoon from Chukchansi Park. The victory awarded Fresno a series split and improved them to 5-2 in one-run games. Fresno jumped ahead 1-0 in the second when
Fresno, CA (Sunday, May 8) – On Mother's Day, the Fresno Grizzlies (16-11) mustered a 3-2 win over the Modesto Nuts (13-14) Sunday afternoon from Chukchansi Park. The victory awarded Fresno a series split and improved them to 5-2 in one-run games.
Fresno jumped ahead 1-0 in the second when Juan Guerrero laced a single to left field, adding Juan Brito. In the fourth, a fielder's choice netted the second Grizzlies run. Adael Amador made it 3-0 in the seventh when he lifted a sacrifice fly to left. Modesto cut the lead to one in the eighth after an Edwin Arroyo solo homer and a Fresno miscue.
The Grizzlies lineup finished the contest with seven hits. Warming Bernabel and Guerrero each recorded two hits. Bernabel extended his hit streak to 10 games, a current team and season-long. Bryant Quijada lengthened his hit streak to six contests while Brito reached base three times thanks to a pair of walks and a double.
Fresno starter Mason Green (2-1) relished the triumph after a career-high seven, scoreless innings. The lefty allowed five hits and one walk while fanning seven. He gave way to Sergio Sanchez and Juan Mejia, who both picked up a hold. Tyler Ahearn rounded out the game with a 1-2-3 ninth, logging his first save of 2022.
On the other side, Nuts righty William Fleming (1-3) surrendered to the defeat after five frames of two-run ball. Modesto accumulated nine hits with three batters (Arroyo, Ben Ramirez and Brett Rodriguez) rocking multi-hits. The clubs are both off on Monday before returning to action on Tuesday.
Top Performers: Fresno Grizzlies (Colorado Rockies)
• LHP Mason Green (7.0 IP, 5 H, 0 R, 0 ER, 1 BB, 7 K)
• LF Juan Guerrero (2-3, RBI, R)
• 3B Warming Bernabel (2-4, 2B, R, SB)
• 2B Juan Brito (1-2, 2B, R, 2 BB, 2 SB)
Top Performers: Modesto Nuts (Seattle Mariners)
• SS Edwin Arroyo (2-5, HR, RBI, R)
• 2B Brett Rodriguez (3-4)
• 3B Ben Ramirez (2-4)
On Deck:
Tuesday, May 10 @ Visalia Rawhide, Fresno RHP Cullen Kafka (1-1, 3.50) vs. Visalia LHP Diomede Sierra (0-0, 5.56), 11:00 am PT
ON THAT FRES-NOTE:
Today's game lasted 2 hours and 2 minutes, the fastest game for Fresno this year. Happy Mother's Day!