Matt Tabor Earns Double-A Central Pitcher of the Week
D-backs No. 22-rated Prospect Tops League Arms With No-Hit Performance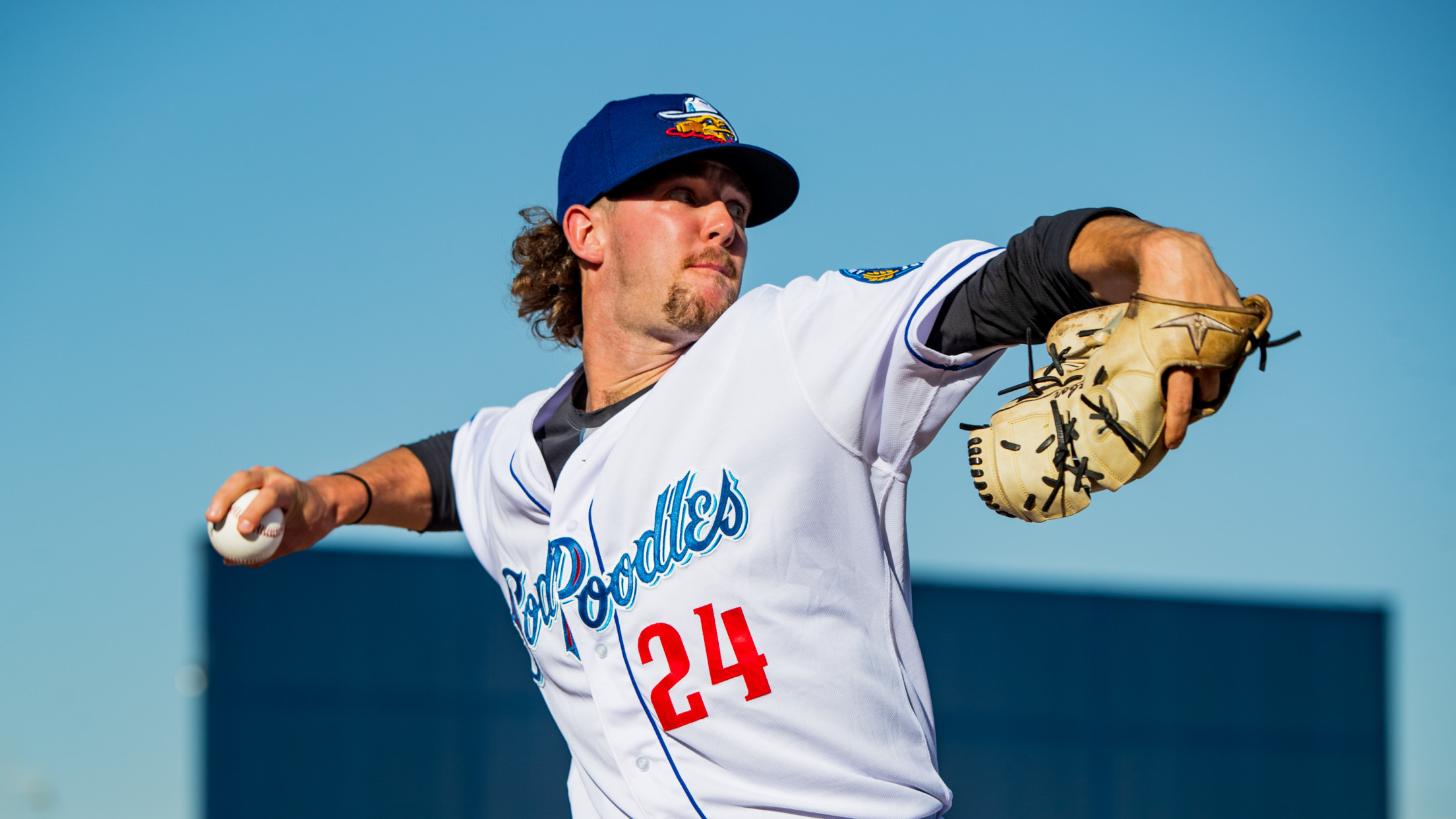 Sod Poodles pitcher and D-backs No. 22-rated prospect Matt Tabor has been named Double-A Central Pitcher of the Week for the week of July 5-11, the League announced today. On Sunday night, in his seventh Double-A start, Tabor tossed the first no-hitter of any kind in Amarillo franchise history at
Sod Poodles pitcher and D-backs No. 22-rated prospect *Matt Tabor *has been named Double-A Central Pitcher of the Week for the week of July 5-11, the League announced today.
On Sunday night, in his seventh Double-A start, Tabor tossed the first no-hitter of any kind in Amarillo franchise history at Nelson Wolff Stadium, spinning seven hitless frames in a scheduled seven-inning game (game two of doubleheader) against the San Antonio Missions.
In the performance, the righty allowed just two walks and struck out three. The 22-year-old retired 13 straight batters to end the performance and did not allow a runner to reach second base.
As of Sunday night, Tabor has not allowed an earned run in his last three starts, a stretch spanning 19.2 innings. He also is just the fourth starting pitcher at the Double-A level to throw a complete-game shutout in 2021.
The Massachusetts native is in his fourth professional season after being drafted by the Arizona Diamondbacks in the third round (82nd overall) of the 2017 MLB draft. In his minor league career, he currently holds an 11-11 record with a 3.18 ERA over 217.2 innings with 210 strikeouts.
The award marks his first weekly Player of the Week honor for the 22-year-old.