McCullers Makes Start for CC, Hooks Claim Opener in SA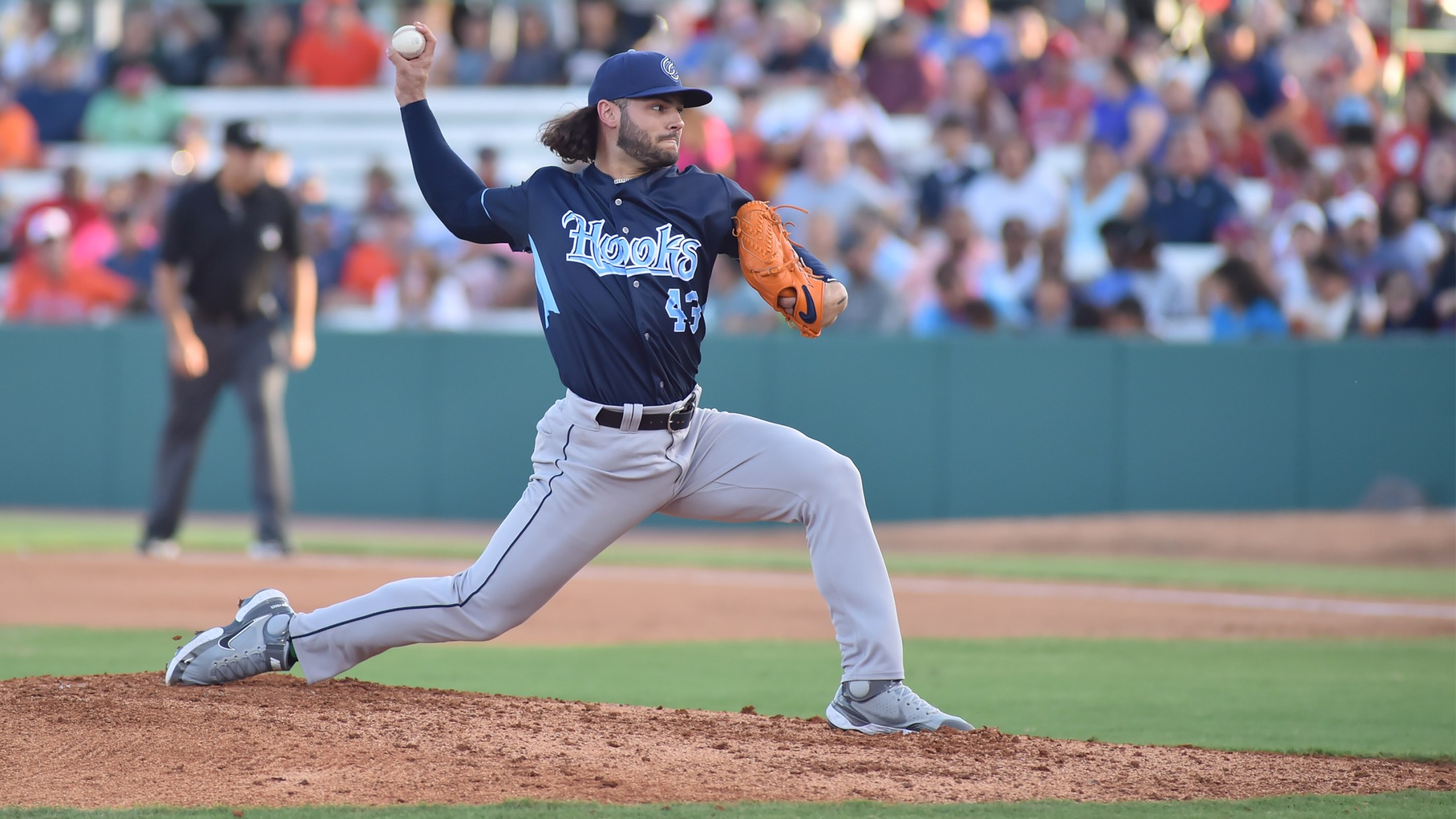 (Reynaldo Holguin)
Box Score SAN ANTONIO – The Hooks backed Lance McCullers, Jr. with six early runs Friday night, knocking off the Missions, 7-4, in the series opener before 6,366 fans at Wolff Stadium. McCullers, rehabbing a right forearm injury endured during Game 4 of the 2021 American League Division Series, struck
SAN ANTONIO – The Hooks backed Lance McCullers, Jr. with six early runs Friday night, knocking off the Missions, 7-4, in the series opener before 6,366 fans at Wolff Stadium.
McCullers, rehabbing a right forearm injury endured during Game 4 of the 2021 American League Division Series, struck out the side in the first before working around a lead-off walk and an error in the second. Houston's ace from a year ago threw 28 of 40 pitches for strikes while sitting at 94 MPH with his sinking fastball.
Meanwhile, the Hooks staked McCullers with a 6-0 lead in their first two turns at-bat. Justin Dirden, who cracked an RBI double as part of a four-run first, clubbed a two-out, two-run home run to right field in the second.
Dirden is hitting .562 with six doubles, a triple, three home runs and 13 RBIs in his last seven games.
CC registered its seventh run in the fifth on back-to-back doubles by Alex McKenna and Cesar Salazar. McKenna and Salazar also plated runs in the first via a hit by pitch and sac fly, respectively.
Cody Deason earned the win, holding the Missions to two runs over five frames. Deason was aided by an outfield assist from Wilyer Abreu in center. Abreu made the second out of the fifth by throwing out Webster Rivas at home plate. Deason left two on in the frame after facing eight hitters in a two-run fourth.
Chandler Casey permitted a run on three consecutive singles to start the eighth but employed 4-6-3 double play to escape further trouble.
Derek West earned his third Double-A save with a perfect ninth.
Jaime Melendez takes the ball for CC Saturday night. First pitch 7:05.