Missions Edge Hooks in Game 3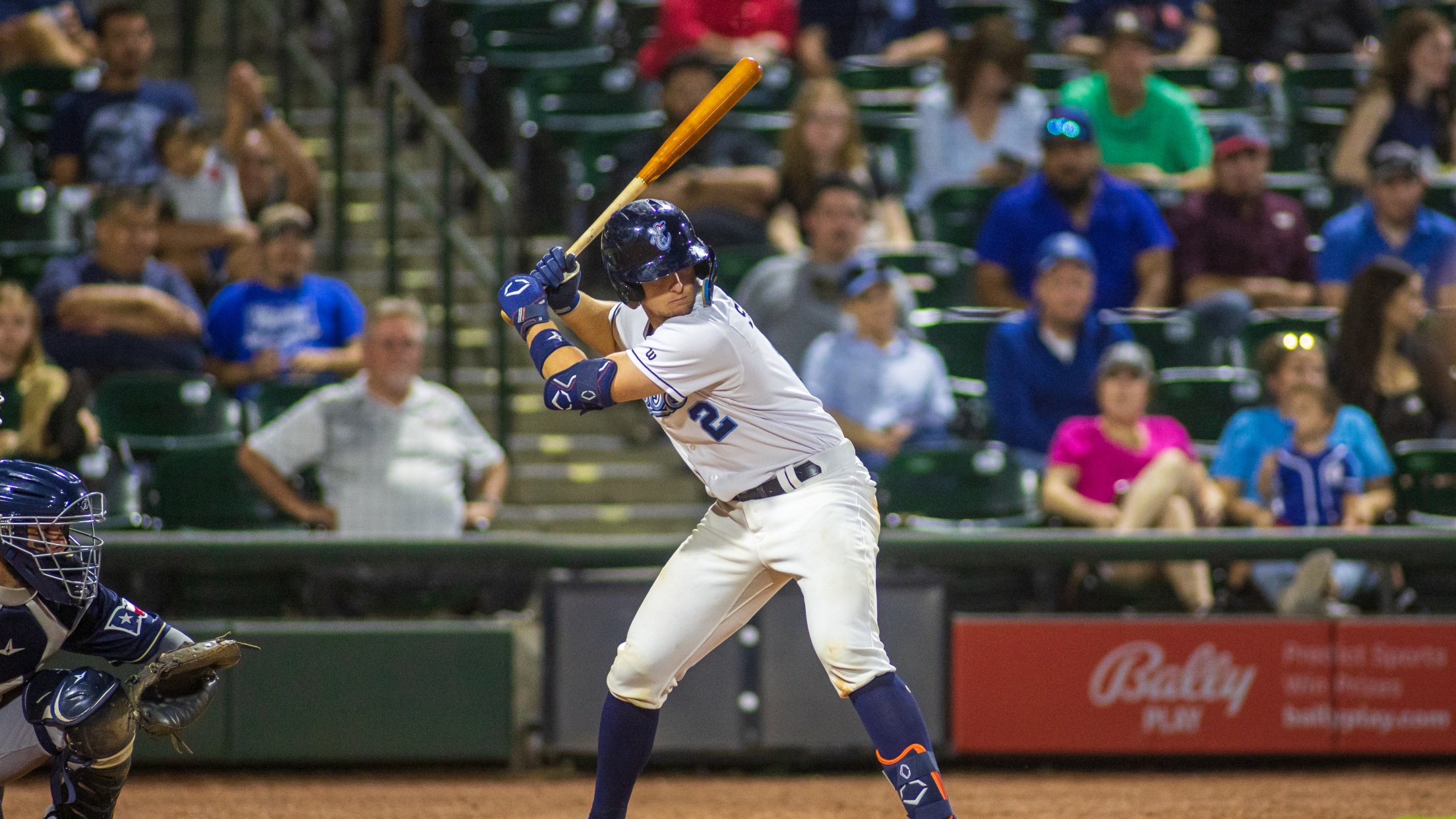 C.J. Stubbs belted his second home run of the year Thursday night. (Ben Zaragosa)
Box Score CORPUS CHRISTI - A pair of early two-run frames helped send San Antonio to a 5-4 victory over the Hooks Thursday night at Whataburger Field. The Missions, who lead the set, 2-1, got two hits apiece from their No. 1 and No. 2 hitters, Connor Hollis and Evan
CORPUS CHRISTI - A pair of early two-run frames helped send San Antonio to a 5-4 victory over the Hooks Thursday night at Whataburger Field.
The Missions, who lead the set, 2-1, got two hits apiece from their No. 1 and No. 2 hitters, Connor Hollis and Evan Mendozafrom the first through the third. Mendoza injured himself on a head-long dive into third base on a successful steal attempt. His replacement, Brantley Bell, immediately raced in on a straight steal of home as SA built a 4-0 lead.
Corpus Christi broke through in the fourth when C.J. Stubbs crushed a two-out solo home run to left field.
The Hooks got their second run on a wild pitch in the sixth. With one away in the eighth, Shay Whitcomb launched an opposite-field, line-drive solo shot into the right-field bullpen for his club-leading fourth home run.
CC managed to get the tying runs on base in the ninth. Trailing 5-3, Colin Barber, who reached base three times, began the uprising with a double into the left-field corner. Two outs later, Kenedy Coronalined a 3-1 pitch into right field for an RBI single and a 5-4 contest. Lefty Jared Koenig then entered from the San Antonio bullpen. The veteran lefty walked the first batter but then struck out the next on three pitches for the save.
Rhett Kouba, who entered in the sixth, was electric out of the pen for Corpus Christi, striking out six of the 14 batters he faced. Kouba scattered three hits over four shutout innings.
Korry Howell's two-out RBI single in the fifth proved to be the game-winning hit for SA.