2019 Preview: Montgomery Biscuits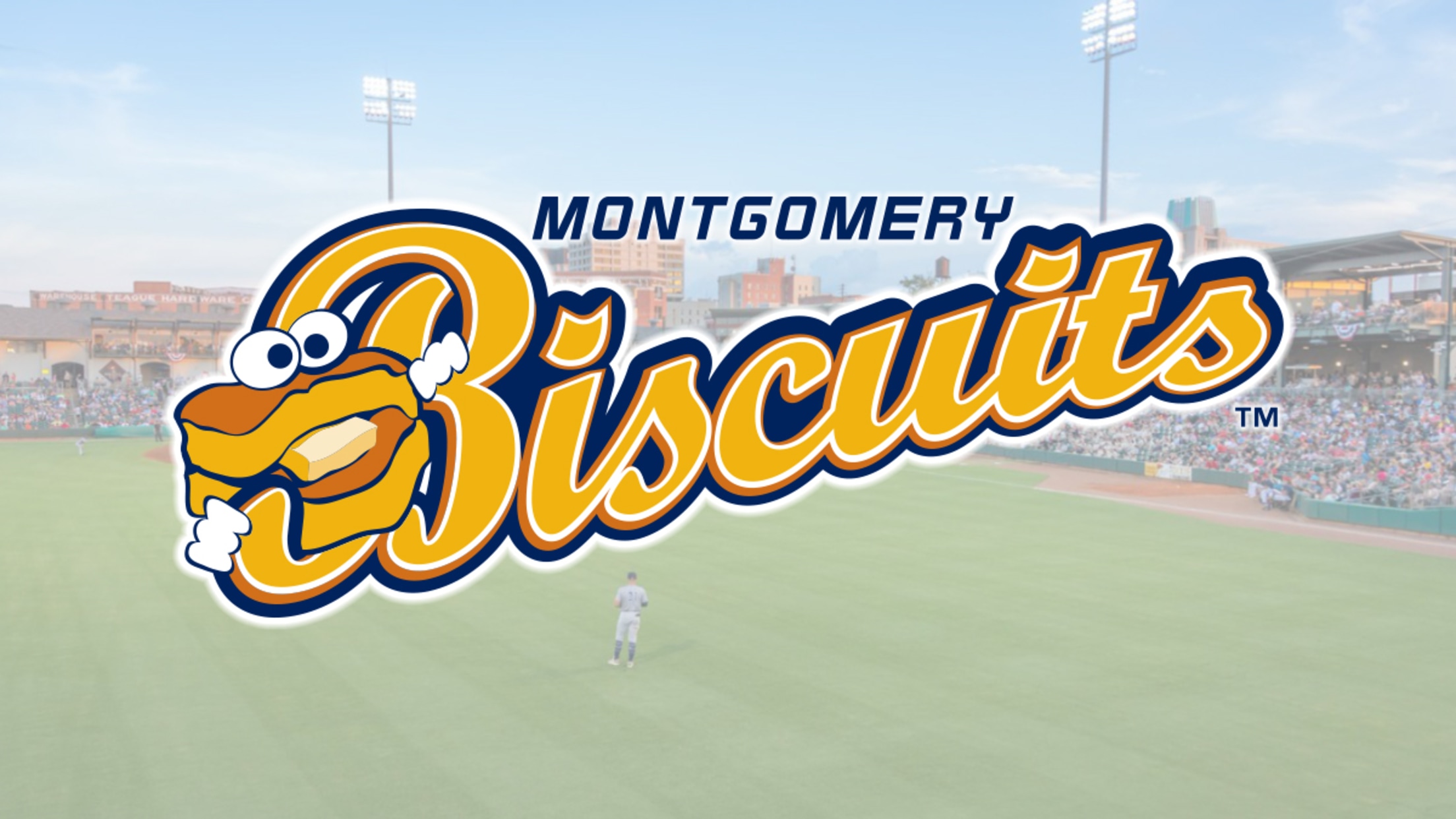 Last year, the Montgomery Biscuits were just one game away from reaching the Southern League Championship Series. This year the team has retooled as they look to make history by reaching the playoffs for a fifth straight season.2018 RECORD: 79-61, 1st in the Southern League's North Division2018 PLAYOFFS: Lost in
Last year, the Montgomery Biscuits were just one game away from reaching the Southern League Championship Series. This year the team has retooled as they look to make history by reaching the playoffs for a fifth straight season.
2018 RECORD: 79-61, 1st in the Southern League's North Division
2018 PLAYOFFS: Lost in North Division Playoffs to Jackson, 3-2
OPENING DAY: Wednesday, April 10 vs Biloxi (MIL)
WHAT'S NEW?

The Biscuits will have a new manager for the first time in five seasons, as Brady Williams was promoted by Tampa Bay to manage the Rays Triple-A affiliate in Durham, North Carolina. Stepping in will be former major leaguer Morgan Ensberg, who was previously a member of the Houston Astros organization. Last year Ensberg led the Buies Creek Astros to an 80-57 regular season record before claiming the Hi-A Carolina League championship.



2019 will be the Year of Bacon! The upcoming season of Biscuits baseball will feature bacon food items, bacon-themed merch, bacon-themed giveaways, and more. Check out the full promo schedule here.

TOP 100:
INF Wander Franco - One of five Tampa Bay Rays in MLB Pipeline's top 100 prospects, Franco signed as an international free agent prior to the 2018 season and was named the MVP of the rookie-level Appalachian League at age 17. He is expected to make his full-season debut in 2019, and could be considered the top prospect in baseball by the All-Star break in July. Depending on how he starts the year, he may be able to force his way to AA by the end of his age-18 campaign.

RHP Brent Honeywell Jr. - The talented righty made 12 starts for the Biscuits between 2016 & 2017 and was poised to make his big league debut before elbow surgery cost him his 2018 season. Creeping toward full health and on the cusp of the majors, Honeywell will likely only return to Montgomery as part of a rehab stint.

LHP/INF Brendan McKay - A two-way player, McKay appeared at three different levels last year. He eventually appeared at Hi-A Port Charlotte and posted a 5-2 record with a 2.41 ERA on the mound while registering a .368 OBP alongside six home runs and 39 RBIs as a hitter. A pair of oblique injuries caused the Rays to move McKay into a LHP/DH role, meaning he will make a regularly scheduled start, take a day off, and then serve as the designated hitter until his next turn in the rotation. It is possible McKay could return to Port Charlotte to start the 2019 season, but the plan will likely involve the former first-round pick spending the bulk of this year with the Biscuits regardless.

OF Jesús Sánchez - The Rays top outfield prospect made his AA debut last year, posting a .214/.300/.327 slash line during 27 games with Montgomery. Sanchez, now 21, is still about three years older than the average Southern League player and should start the year back with the Biscuits. After an offseason addition to Tampa's 40-man roster, a big league debut at the end of the 2019 season is not out of the question either.

LHP Matthew Liberatore - A first round selection in last year's MLB Draft, Liberatore went straight from high school to the pros and eventually advanced to the Appalachian League's Princeton Rays. He will make his full-season debut this year, but is unlikely to advance to AA this early in his career.

C Ronaldo Hernandez - Tampa's top catching prospect made his MiLB debut in 2017 before debuting with Lo-A Bowling Green during the 2018 season. Across 109 games, the Arjona, Colombia native hit .284 with 21 HR and 79 RBIs. He was named the Midwest League's Player of the Month in June as well as a midseason, postseason, and organizational All-Star. The Rays have been deliberate in developing Hernandez slowly, so expect a full season in Hi-A this year before breaking camp with the Biscuits in 2020 barring a change of plans.

NEXT UP:
INF Lucius Fox - Biscuits fans got a glimpse of the switch-hitting shortstop toward the end of last season, as Fox made his AA debut and hit .221/.284/.298 during 27 games with Montgomery. He followed that up with a nice showing in the Arizona Fall League. Still just 21 years old, Fox will head back to the Biscuits to start the 2019 season and look to continue his development as a speedy, defensive shortstop.

OF Moises Gomez - Last year Gomez led the Lo-A Midwest League with 34 doubles, 60 extra-base hits, 82 RBIs and 237 total bases while playing in his age-19 season. The Rays have been meticulous with the uber-talented Venezuelan's development, and Gomez should start the season with Hi-A Port Charlotte. That being said, Gomez has continually held his own against older opponents and may be able to push his way up to Montgomery before the end of the season.

OF Josh Lowe - A first round selection in the 2016 MLB Amateur Draft, Lowe has deliberately moved through the Rays farm system and is now ranked as Tampa's no. 16 prospect. Still just 21 years old, Lowe has continued to tweak his swing throughout each stop in the minors and was switched from third base to center field early in his career. After hitting .238 with six home runs and 47 RBIs across 105 games with Hi-A Port Charlotte, he will likely start the season with Montgomery and attempt to break out amongst high level competition. He is the younger brother of Rays prospect Nate Lowe, and is not related to Rays prospect Brandon Lowe.

INF Tristan Gray - Ranked as the Rays no. 29 prospect, Gray looks poised to break camp with the Biscuits. A versatile infielder, he could see time at second base, shortstop, or third base. The 22-year-old Gray will look to continue adding power after posting a .238/.300/.419 slash line in 118 Florida State League games last year.