Naturals End Drought, Even Series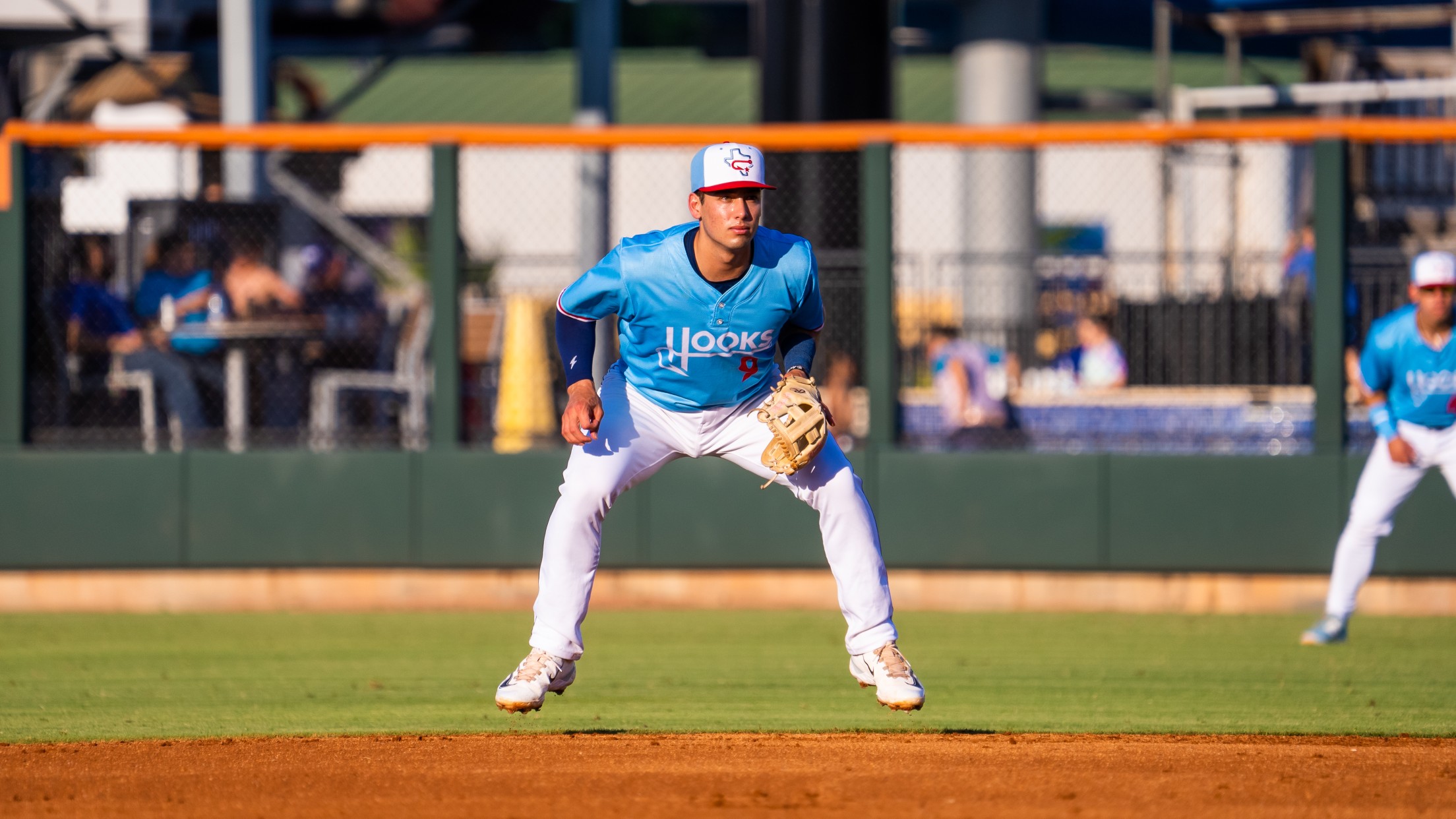 Shay Whitcomb went 3-for-4 with a home run and four two-out RBIs Wednesday night. (Marcus Sarate)
Box Score SPRINGDALE, AR - Northwest Arkansas snapped a nine-game losing streak by clipping Corpus Christi, 6-4, Wednesday night at Arvest Ballpark. Shortstop Shay Whitcomb plated all four Hooks runs on three two-out hits. Whitcomb's knock in the first capitalized on singles by Joey Loperfido and Zach Dezenzo. Whitcomb struck
SPRINGDALE, AR - Northwest Arkansas snapped a nine-game losing streak by clipping Corpus Christi, 6-4, Wednesday night at Arvest Ballpark.
Shortstop Shay Whitcomb plated all four Hooks runs on three two-out hits. Whitcomb's knock in the first capitalized on singles by Joey Loperfido and Zach Dezenzo.
Whitcomb struck in the third with a 403-foot home run to left field, driving in Loperfido for a 3-1 lead.
Corpus Christi netted its fourth run in the fifth when Dezenzo drove a two-out double into right-center. Whitcomb followed by searing a 2-1 pitch into left field for a base hit.
Whitcomb, 3-for-4 with a walk on the night, leads the Astros minor league system with 12 home runs and 36 RBIs in 43 games.
The Naturals, who managed six runs over their prior six games, scored six times Wednesday thanks to five hits and 10 walks. Two of their markers came directly on wild pitches - with the sixth run crossing in the sixth on an attempted double steal.
Kenedy Corona laced a line drive to left for the final out of the eighth as the Hooks left the bases loaded.
Dezenzo and Whitcomb reached in the ninth via a single and walk, respectively, but Steven Cruz managed to strike out the side for his fourth save.
A night after his 15-game hit streak was snapped, Dezenzo went 3-for-5 with a double and run scored.