New Hampshire Ends Somerset's Five-Game Win Streak
Fisher Cats edge out Patriots in pitchers' duel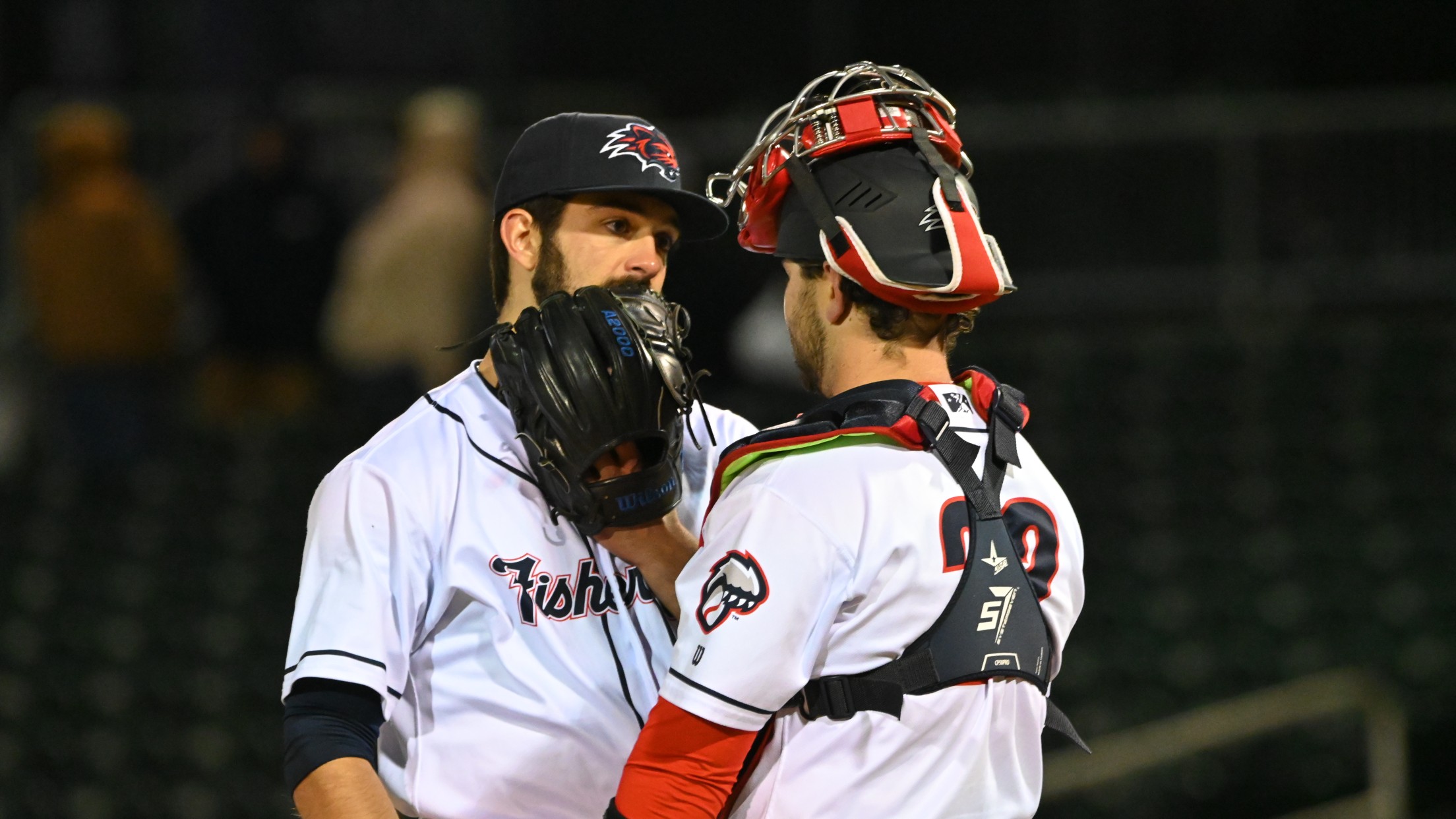 (Photo courtesy of Cindy Lavigne)
Bridgewater Township, N.J. – The New Hampshire Fisher Cats (11-12) ended their three-game skid and snapped the Somerset Patriots (New York Yankees, 15-8) five-game winning streak with a 3-1 victory on Wednesday night at TD Bank Ballpark. The Fisher Cats tallied just one RBI in the win, as pitching and
Bridgewater Township, N.J. – The New Hampshire Fisher Cats (11-12) ended their three-game skid and snapped the Somerset Patriots (New York Yankees, 15-8) five-game winning streak with a 3-1 victory on Wednesday night at TD Bank Ballpark. The Fisher Cats tallied just one RBI in the win, as pitching and baserunning helped carry them to victory.
Tanner Morris and Orelvis Martinez singled in the first inning, and Morris came home to score on a wild pitch. Morris leads the Eastern League in on-base percentage at .477, and he has a current eight-game on-base streak.
Ryan Gold hit a double deep to right field in the second inning, but he and Phil Clarke were left stranded.
In the bottom of the second, 32-year-old Derek Dietrich hammered a home run off Nick Fraze to tie the game, 1-1. Dietrich played 746 MLB games from 2013-20 and has a .245 career batting average in the show.
The homer was the only run Fraze would allow in his fifth start of the season. The 24-year-old righty finished with 5.2 innings of work. He walked no batters and struck out three, throwing 68 pitches.
New Hampshire batters were silenced from the third through the seventh inning. Patriots starter Sean Boyle struck out eight Fisher Cats in a row—a new franchise record for consecutive strikeouts by New Hampshire.
Martinez and Spencer Horwitz both reached on walks in the eighth inning, and Luis De Los Santos drove Martinez in on a two-out single. De Los Santos then stole second as Horwitz stole home, and New Hampshire led, 3-1.
Sean Mellen (W, 1-0) earned his first Double-A win with 1.1 innings of hitless, scoreless relief. Parker Caracci earned a hold, and Jake Elliot tallied his first save of the season with a perfect ninth inning.
The Fisher Cats continue their six-game stretch at Somerset tomorrow, May 5 with first pitch at 6:35 p.m. They return home on May 10 for a six-game series against the Binghamton Rumble Ponies (New York Mets). Tickets can be found at NHFisherCats.com, via email at [email protected], over the phone at (603) 641-2005, or in-person at the Fisher Cats box office at 1 Line Drive in Manchester.