Nova's 11th Inning Blast Cements Tourists First Win
Late Rally Forces Extras Where Tourists Come Out On Top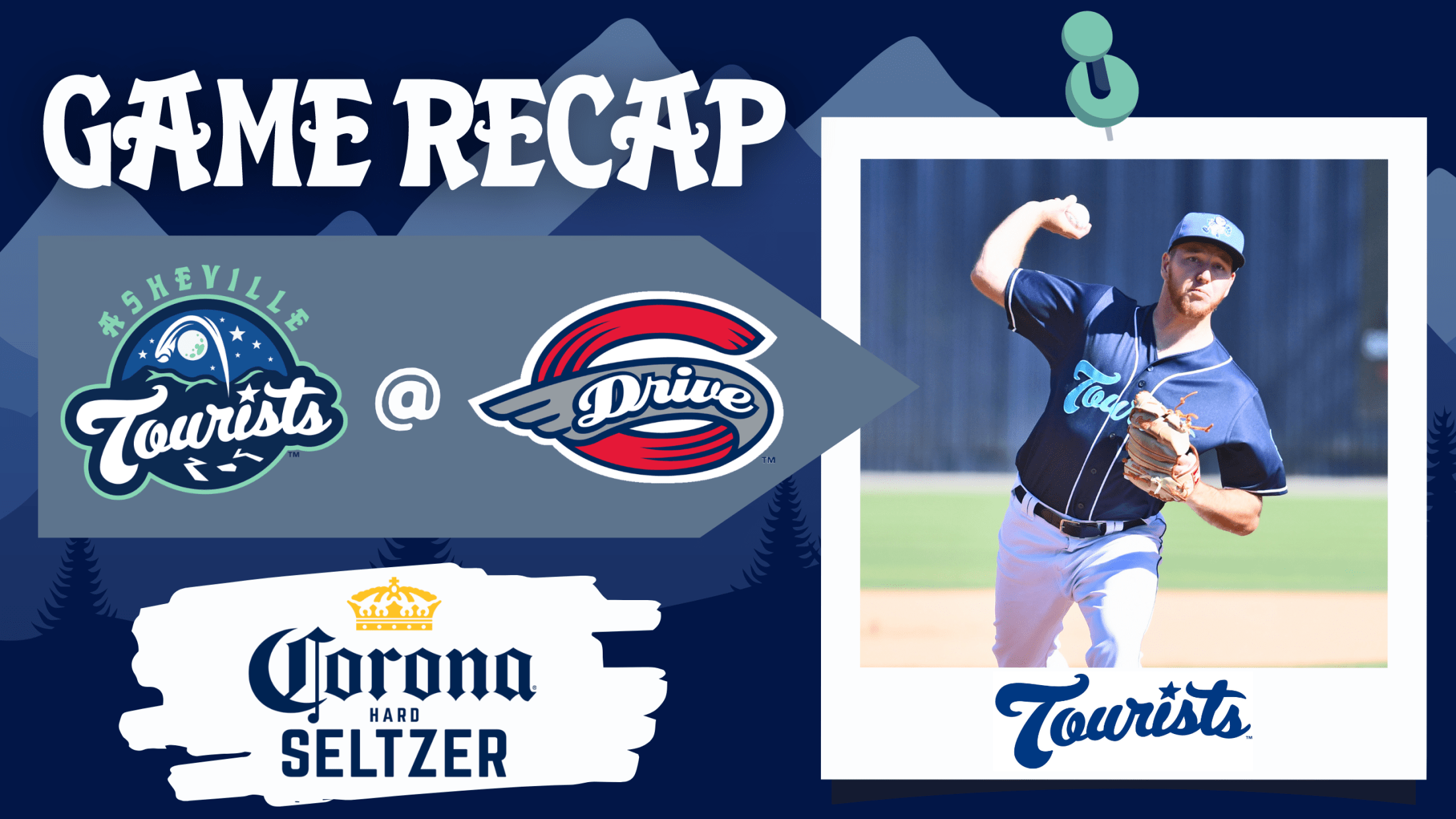 GREENVILLE- Mother Nature became a factor once again for the Asheville Tourists early in the season. Rain postponed the start of Thursday's game one hour and twenty-nine minutes. Add on two extra innings and the Tourists had to wait until the early hours of Friday morning to celebrate a 10-8
GREENVILLE- Mother Nature became a factor once again for the Asheville Tourists early in the season. Rain postponed the start of Thursday's game one hour and twenty-nine minutes. Add on two extra innings and the Tourists had to wait until the early hours of Friday morning to celebrate a 10-8 victory; their first of the season.
Asheville took a 1-0 lead in the first inning on a Joey Loperfido RBI double. The Tourists added three more runs in the third, two of which came on Logan Cerny's two-run Homer to left. Ryan Gusto retired the first six batters he faced but the starting pitcher ran into some trouble in the bottom of the third. Greenville rallied to score four runs and tie the contest 4-4 after three.
The Drive promptly plated three runs in the fourth to build a 7-4 lead. During the middle innings, the pitching took over for both teams. Asheville's Logan VanWey settled things down in the fourth before turning the baseball over to Deylen Miley. In his Tourists debut, Miley tossed four shutout innings with only two hits allowed.
The Tourists made their move in the top of the eighth. Cerny walked, stole second and third, then scored on a Sacrifice Fly from Collin Price. Tim Borden II, Kenedy Corona, and Drew Gilbert followed with three consecutive two-out hits that tied the game 7-7.
When the game reached extras, Asheville recaptured the lead 8-7 on a tenth inning RBI single by Borden II. Greenville used an RBI double in the bottom of the tenth to force another frame. In the 11th, Freudis Nova connected with his fourth hit of the game; a two-run Homer to give the Tourists a 10-8 lead.
Jacob DeLabio pitched the ninth and tenth innings for Asheville to earn the win while Max Roberts shut down the Drive in the bottom of the 11th to notch the save.