Nuts blank Loons, 4-0, to take series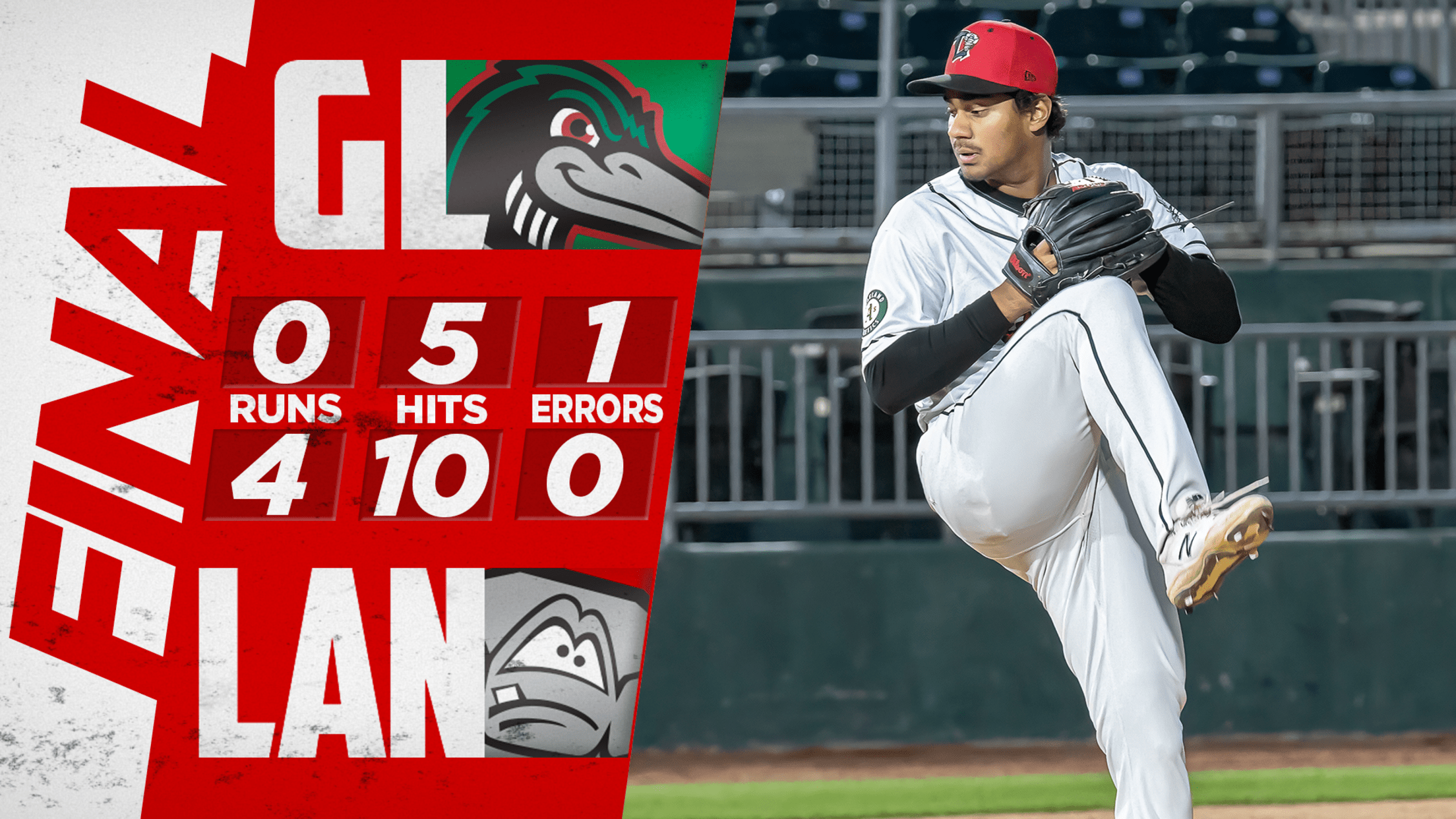 LANSING, Mich. – Behind a five-pitcher, 15-strikeout effort, the Lansing Lugnuts (7-8, 32-49) handed the Great Lakes Loons (9-6, 49-32) their first series loss since the middle of May with a five-hit 4-0 victory on Sunday afternoon at Jackson® Field™. Of the Lugnuts' four victories in the six-game series, two
LANSING, Mich. – Behind a five-pitcher, 15-strikeout effort, the Lansing Lugnuts (7-8, 32-49) handed the Great Lakes Loons (9-6, 49-32) their first series loss since the middle of May with a five-hit 4-0 victory on Sunday afternoon at Jackson® Field™.
Of the Lugnuts' four victories in the six-game series, two were by shutout while one saw the Loons score their only run of the game in the ninth inning.
Starter Jake Walkinshaw set the tone in his home debut, striking out nine Loons in four scoreless innings, including whiffs of the final five batters he faced. The Loons managed just two singles and one walk against Walkinshaw, who has allowed only one run in 10 innings total in his three starts for the Nuts.
Brock Whittlesey followed with two scoreless innings, fanning one, and Angello Infante started the seventh, striking out one, but left with the bases loaded and two outs. Kumar Nambiar exited the jam by inducing a popout from Imanol Vargas, and then set down the side in order in the eighth, striking out two.
The final two strikeouts belonged to Trayson Kubo, who worked around a two-out single and walk in wrapping up the Lugnuts' sixth shutout victory of the year.
The Lugnuts' offense collected 10 hits but scored in only two frames: a rapid-fire three-run rally in the second against Loons starter Lael Lockhart featuring a Joshwan Wright RBI triple, a Marcos Brito RBI single and Drew Swift RBI single, followed by a fifth-inning Jack Winkler RBI single for insurance.
Brito finished 2-for-3 with a run, an RBI, an HBP, and a steal. Tyler Soderstrom added a single and a double to complement a balanced team effort at the plate.
After a day off on Monday, the Lugnuts will look to reach the .500 mark in the second half with a six-game series at Fort Wayne beginning Tuesday. The next Nuts homestand runs from July 22-24 against the Lake County Captains. For more information or to purchase tickets, visit lansinglugnuts.com or call (517) 485-4500.
# # #