Price Knocks In Four as Tourists Hold Off IronBirds 8-6
Asheville Overcomes Four-Run Deficit to Even Series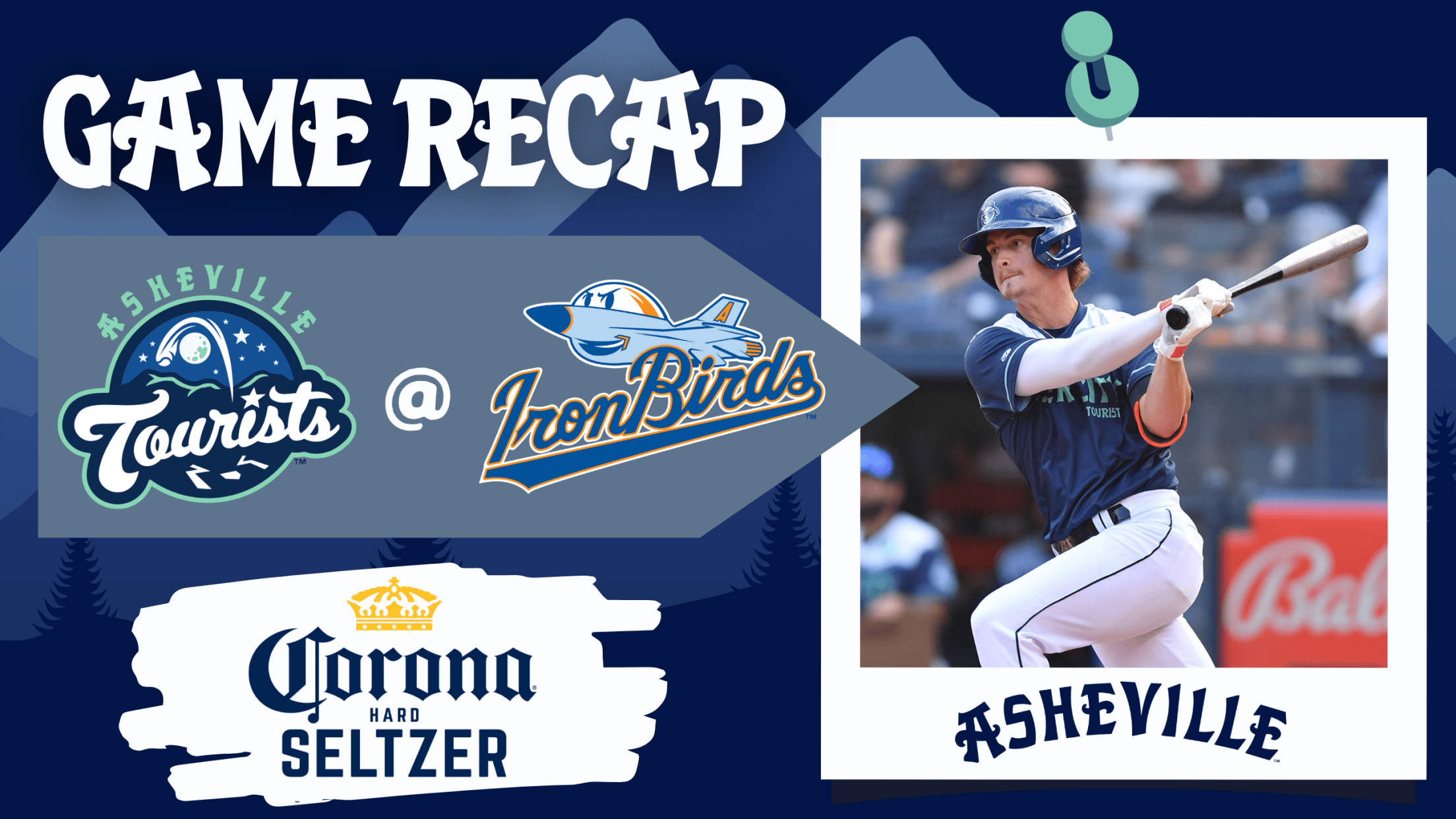 ABERDEEN- Collin Price drove in the final four runs of the game for Asheville and A.J. Blubaugh notched a career-high nine strikeouts in the Tourists 8-6 victory over the Aberdeen IronBirds. Price blasted his second Home Run of the season and added an RBI single late while Blubaugh dominated on
ABERDEEN- Collin Price drove in the final four runs of the game for Asheville and A.J. Blubaugh notched a career-high nine strikeouts in the Tourists 8-6 victory over the Aberdeen IronBirds. Price blasted his second Home Run of the season and added an RBI single late while Blubaugh dominated on the mound for four innings out of the bullpen.
The Tourists fell behind 4-0 when the IronBirds plated two runs in the first and two more in the second. Asheville made their move in the top of the third. Ryan Wrobleski lined a two-run double into the left field corner and on the very next pitch Tim Borden II launched a two-run Home Run to left-centerfield.
The game remained tied 4-4 as Asheville's Alex Santos II and Ronny Garcia pitched through the fourth inning. Blubaugh entered in the fifth and immediately began racking up the strikeouts. Price's three-run Home Run in the top of the seventh broke the tie and his ninth inning RBI single provided some key insurance.
Jose Betances entered in the bottom of the ninth inning with Asheville in front 8-5. The IronBirds plated a run and loaded the bases but Betances buckled down and recorded back-to-back strikeouts to end the game and earn his first save.
Michael Sandle and Jacob Melton both delivered multi-hit performances. The Tourists have not dropped three-in-a-row away from home this season.