Prospect season in review: Rockies' Veen
No. 51 overall prospect can be fast-riser after stellar debut season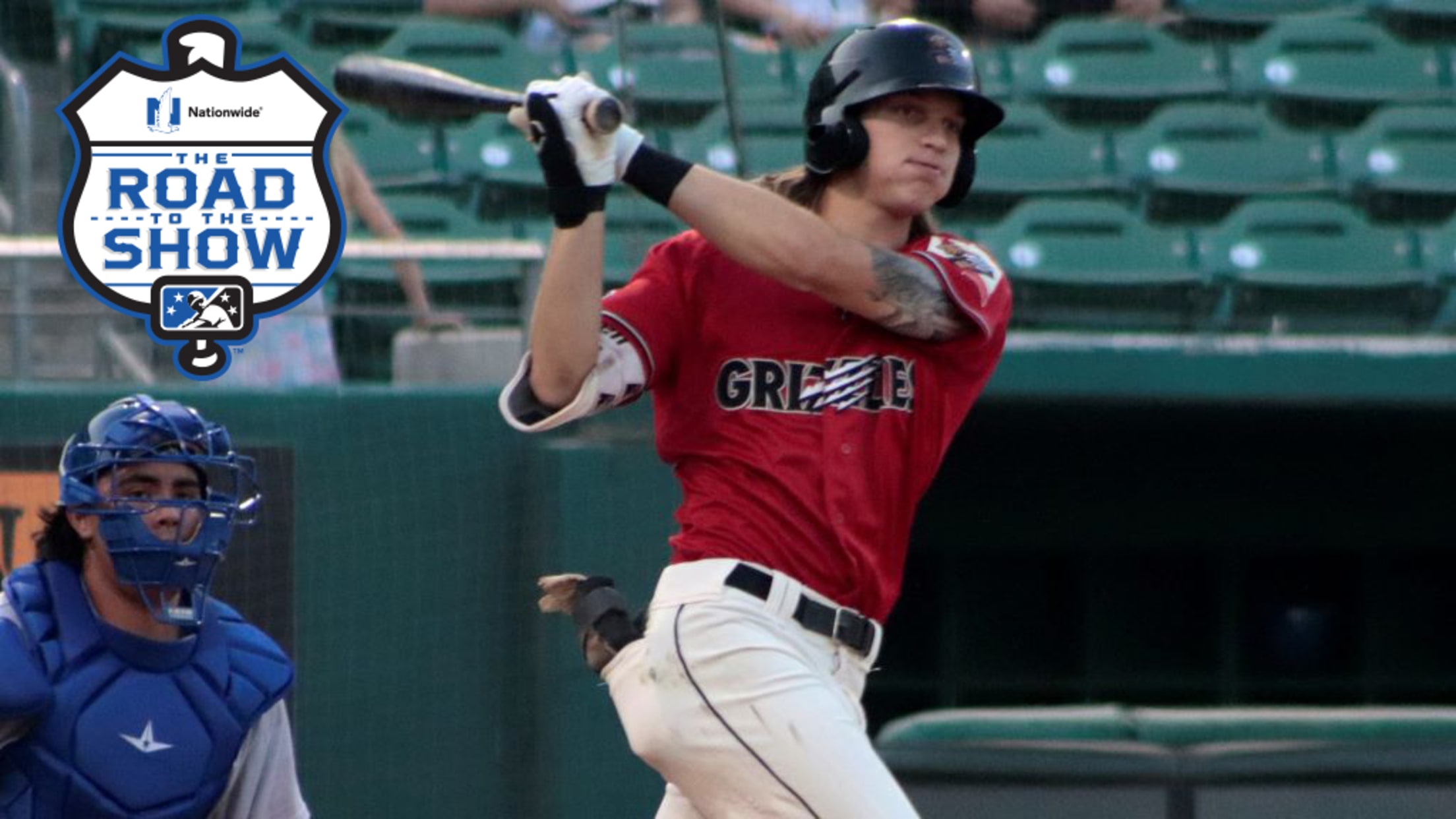 MiLB.com's Prospect Season in Review series spotlights players who shined brightest during the 2021 campaign. Here's a look at top Rockies prospect Zac Veen. For more player journeys on The Road to The Show, click here. The central Florida area is a hotbed for some of the best amateur prospects
MiLB.com's Prospect Season in Review series spotlights players who shined brightest during the 2021 campaign. Here's a look at top Rockies prospect Zac Veen. For more player journeys on The Road to The Show, click here.
The central Florida area is a hotbed for some of the best amateur prospects in the country, and the Rockies have gone to that well for two of their recent high-profile first-rounders: Zac Veen and Brendan Rodgers.
Rodgers, the No. 3 overall selection in 2015, enjoyed a steady and successful rise through the Minors before his big-league debut four years later. But, based on his first year as a pro and the Rockies' in-season front office changes, Veen could rise a little faster.
The No. 51 overall prospect finished the regular season with a .301/.399/.501 slash line, 15 homers and 75 RBIs for Low-A Fresno.
"If you go 1-for-4 with a broken-bat base hit, you better be the happiest man on the field with how hard this game is," Veen told MLB.com just before the end of the regular season. "The game is hard. If I could go back [to May], I'd tell myself that every little accomplishment, you better celebrate it like you just won the World Series. With how hard the game is, you can't ever be too good for a single or too good for a walk or too good for even just helping the team out, whether it's a sac bunt or anything along those lines. If you do something to help win every day, you're a good player."
Veen has a unique perspective when it comes to developing an appreciation for all that the game has to offer. He batted .238 with 30 strikeouts through his first 30 professional at-bats in May.
"I'm actually very happy I went through that at the beginning of the year," Veen told MLB.com in August. "I'm happy I learned the lows of baseball. It's definitely something that I will always remember. I think if anything, it's made me a better player and made me stronger for the rest of my career. It's definitely making me realize that this game is a little bit physical, but it's all mental."
Even beyond the initial struggles, Veen needed to create his own springboard for his professional career.
The Port Orange, Florida native had an experience that was similar to most other 2020 Draft prospects. He got to play in just 11 games at Spruce Creek High School before the pandemic shut down his senior year, but he earned Gatorade's Florida Player of the Year for high school baseball in that short time.
Members of the Rockies' brass actually got to see him play live before the end of that shortened season. What they saw was enough for them to call on the lanky 6-foot-4 outfielder with the No. 9 overall selection in June of that year.
"It's a fluid, slightly rising swing with the ability to impact the baseball," Rockies scouting vice president Bill Schmidt told MLB.com after the Draft. "He uses his hands real well. He's got good, raw power. He's got good balance, rhythm and timing to his swing."
After signing an above-slot deal of $5 million, Veen played in the instructional league last year before reporting to Fresno to start 2021.
The 19-year-old hit his first professional homer on June 20 -- at which point he was batting .235 with 19 RBIs in 38 games. But over the last 68 games of the regular season, Veen batted .335 and finished among the top five in the Low-A West in RBIs, on-base percentage, slugging percentage, OPS (.900), hits (120), doubles (27), walks (64), extra-base hits (46), total bases (200) and runs (83).
He was also second on the circuit with 36 stolen bases but was caught a league-high 17 times.
Although he was a center fielder in high school, Veen played exclusively in the corners this year for Fresno. Schmidt said after the Draft that most Rockies outfield prospects will bounce around all three positions during their time in the Minors.
"Needless to say, in our ballpark you'd like to see a lesser center fielder playing left field," Schmidt said. "He's more than capable of doing that. He's got the arm strength to play right. We'll see what the future holds as he develops into a man."
Veen has already shown an advanced ability to put the bat on the ball, and it's also reasonable to expect more natural power to develop. Combine this with obvious base-stealing ability and a strong defensive skill set, and the Rockies may have a five-tool player on their hands.