SeaWolves Come From Behind to Win Second Straight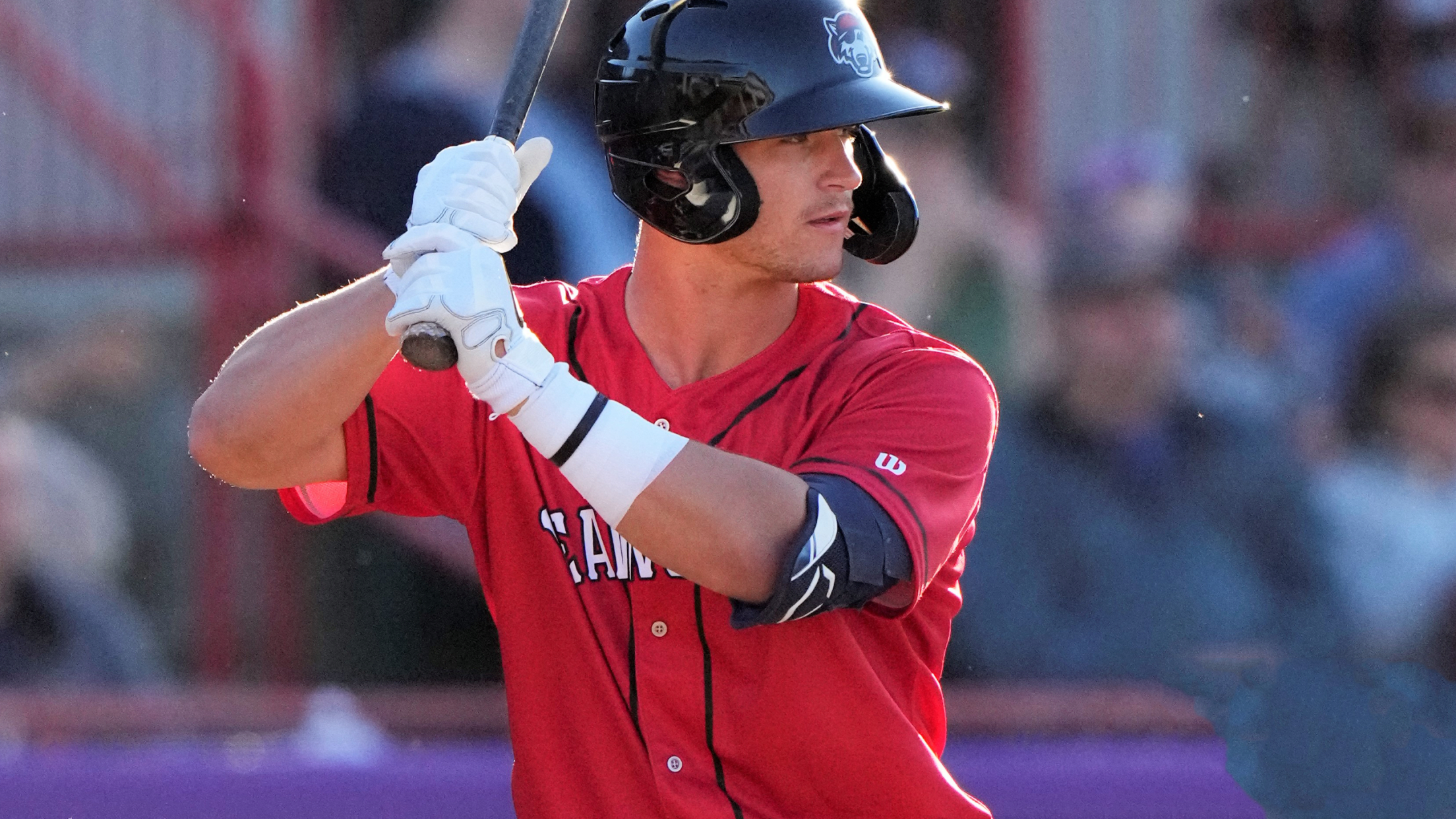 (Mike Godlewski Photography)
The SeaWolves battled from behind and took down the Harrisburg Senators 8-4 on Saturday night at FNB Field. The SeaWolves jumped ahead in the top of the second inning against Harrisburg starter Ronald Herrera. Dillon Dingler singled with one out and was doubled home by Gage Workman for a 1-0
The SeaWolves battled from behind and took down the Harrisburg Senators 8-4 on Saturday night at FNB Field.
The SeaWolves jumped ahead in the top of the second inning against Harrisburg starter Ronald Herrera. Dillon Dingler singled with one out and was doubled home by Gage Workman for a 1-0 lead. The knock extended Workman's hitting streak to a season-high seven straight games. Corey Joyce doubled home Workman with two outs for a two-run lead.
Harrisburg cut the lead in half in the bottom of the second against Erie starter Wilmer Flores when Israel Pineda homered to left with one out.
The Senators then took the lead in the third. Darren Baker singled with one out and Wilson Garcia singled with two outs, keeping the inning alive for Andrew Young. Young doubled home both baserunners for a 3-2 Harrisburg lead.
It was Young again in the sixth as he led off and connected on a solo home run off of Flores for a 4-2 lead. Young has now homered in four straight games against Erie.
Harrisburg starter Ronald Herrera left the game after the sixth allowing two runs on six hits with no walks and four strikeouts in a no-decision effort.
Erie regained the lead in the seventh against Harrisburg reliever Gerardo Carrillo. Joyce was hit by a pitch with one out, Bryant Packard walked and Dylan Rosa singled, loading the bases. Joyce scored on a wild pitch with Dane Myers at the plate, brining Erie to within a run. Myers then scorched a ball to third and on an error, Packard scored, tying the game. Parker Meadows put the SeaWolves back on top with an opposite-field base hit, plating Rosa.
The SeaWolves added three insurance runs in the top of the ninth off of reliever Garvin Alston. Myers led off with a double and was singled home by Quincy Nieporte with one out for a two-run lead. Erie then loaded the bases on a Dingler base hit and Workman walk. Andrew Navigato lifted a sacrifice fly to center, scoring pinch-runner Daniel Cabrera for a 7-4 lead. With Joyce hitting, Workman took off for second and got in a rundown, allowing DIngler to score for an 8-4 lead.
The Erie bullpen was lights out. Yaya Chentouf, Elvis Alvarado and Gerson Moreno retired the final nine batters of the game in order, preserving the win.
Flores (5-2) earned the win allowing four runs on seven hits with a walk and five strikeouts in six innings. It was the third straight start for Flores going six innings.
Carrillo (1-1) took the loss allowing three runs on one hit with a walk and a strikeout, only recording one out in the seventh.