Six former Lugnuts head to Hohokam, and more spring training Nuts news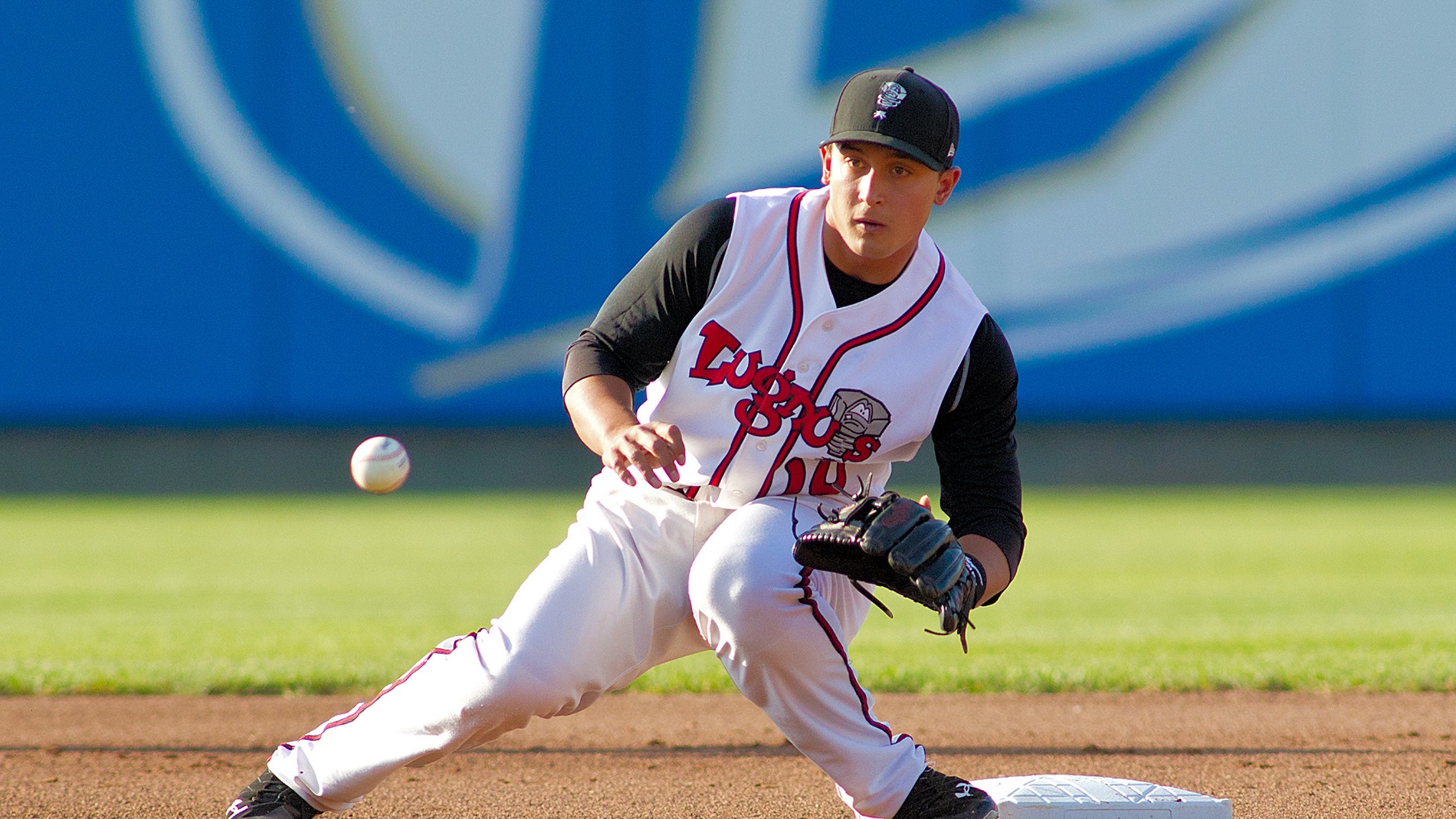 See that photo? That's Christian Lopes, who played with Bryce Harper while growing up, was drafted out of high school by the Blue Jays in 2011, and played 129 games with the Lugnuts in 2013. Nine years later, Lopes has Triple-A experience in Toronto's, Texas's and Arizona's organizations, and just
See that photo? That's Christian Lopes, who played with Bryce Harper while growing up, was drafted out of high school by the Blue Jays in 2011, and played 129 games with the Lugnuts in 2013. Nine years later, Lopes has Triple-A experience in Toronto's, Texas's and Arizona's organizations, and just signed this offseason with the Oakland Athletics.
Christian is one of six former Lugnuts in Athletics camp, joining relievers Zach Jackson and Dany Jiménez, starters Colin Peluse and Jorge Juan, and young slugger Jordan Díaz. Juan and Díaz were both added to Oakland's 40-man roster this offseason; the others are nonroster invitees looking for a chance to impress. Only Jiménez has made his Major League Baseball debut to date. The others, Lopes, included, are looking to crack the Majors this year.
*
Before affiliating with the Athletics during the 2020-2021 offseason, the Lugnuts were the Low-A affiliate for the Toronto Blue Jays. It should not be surprising, then, that the Blue Jays head into spring training camp with an even greater number of former Lugnuts: pitchers Ryan Borucki, Hagen Danner, Zach Logue, Tim Mayza, Jordan Romano, Tayler Saucedo and Kirby Snead; catchers Danny Jansen and Alejandro Kirk; infielders Bo Bichette, Cavan Biggio, Vladimir Guerrero Jr., Leo Jimenez, Otto Lopez and Kevin Smith; outfielder Josh Palacios are all on the Jays' 40-man roster. Add in nonroster invitees Maximo Castillo, Jordan Groshans, Graham Spraker, Fitz Stadler and Chavez Young, and that's 21 former Lugnuts preparing for the season in Dunedin.
Speaking of Danny Jansen, the 2015 Lugnuts catcher got married this offseason – with 2014-15 Nut slugger Rowdy Tellez, now with the Brewers, officiating the ceremony.
Former #BlueJays Rowdy Tellez officiating the marriage ceremony of his ex-teammate Danny Jansen to fiancée Alexis.
(📸 D. Jansen) pic.twitter.com/cbtpcpTA8O

— Hazel Mae (@thehazelmae) March 14, 2022
Other news of note: 2015 Lugnuts magic man Tim Locastro was re-signed by the New York Yankees, 2012 starter Aaron Sanchez signed a minor-league deal with the Washington Nationals, 2010-11 outfielder Jake Marisnick is a nonroster invitee to Texas Rangers camp, and 2010-11 starter Drew Hutchison rejoined the Detroit Tigers.
Spring training games begin Friday, March 17.
The Lansing Lugnuts open up April 6 vs. Michigan State in the 2022 Crosstown Showdown presented by Delta Dental before raising the curtain on the High-A Central season at home vs. Lake County on April 8. Click here to purchase single game tickets.