Soddies Snap Six-Game Slide, Take Down Riders 6-3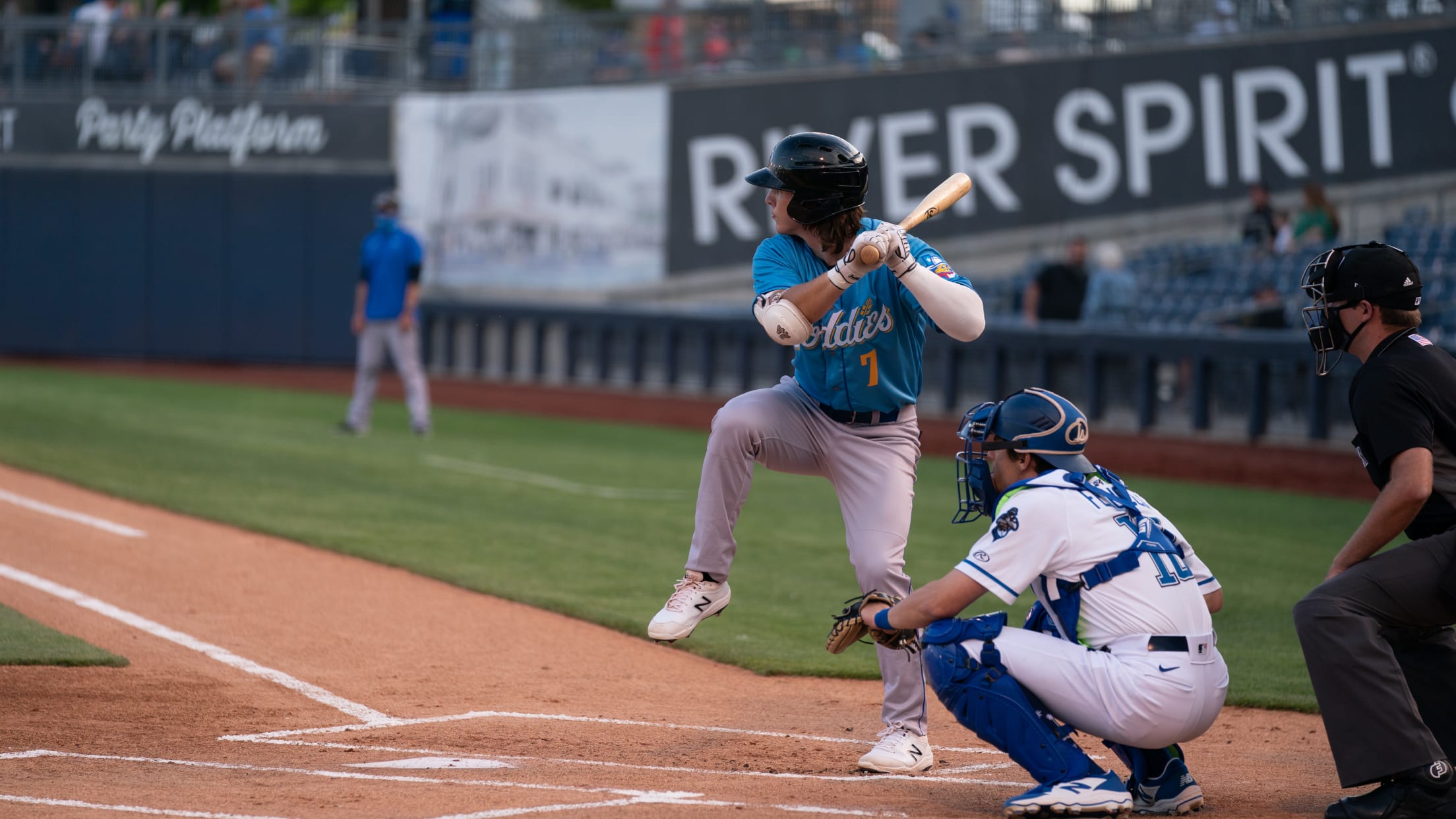 Frisco, Texas —After being held to five or fewer hits in all three games to begin this series -including being one-hit a couple nights ago - the Sod Poodles scored six runs on nine hits en route to the win over the RoughRiders Friday night at Riders Field.. Jake McCarthy
*Frisco, Texas *—After being held to five or fewer hits in all three games to begin this series -including being one-hit a couple nights ago - the Sod Poodles scored six runs on nine hits en route to the win over the RoughRiders Friday night at Riders Field..
Jake McCarthy got the Soddies on board early with a solo home run in the top of the first. It was his team-leading fifth homer of the year and his second in this series. It was the first run Amarillo has scored in the first inning since their last win on May 27 at Corpus.
Ryan Weiss was on the bump for the Soddies after coming off his last outing where he allowed a season-high seven earned runs against Corpus Christi. The first batter Weiss faced in the bottom of the fourth cut into the Soddies lead with a solo homer. The first RoughRiders multi-home run inning of 2021 cut into the lead even more with Steele Walker's two-run home run to bring the Riders within two runs at 5-3
Luis Alejandro Basabe hit his second home run of the season to straightaway left field to push the Sod Poodles lead back out to three runs. Basabe and McCarthy paced the way offensively for Amarillo, each tying a team single-game high with their three hits, both going 3-for-5 with a homer.
D-backs' no 10 ranked prospect, right-handed pitcher Levi Kelly made his second Sod Poodle appearance after being transferred to Amarillo from High-A Hillsboro on May 25. Kelly replaced Weiss who went five innings, allowing the three runs on three hits with six strikeouts.
Kelly went 2.1 IP, not allowing a hit while fanning four and issuing one free pass. Kelly was replaced by Chester Pimentel, who came in and shut down Frisco with a pair of strikeouts with one hit allowed as he picked up his first save of the year.
The Sod Poodles head into game five Saturday night against the RoughRiders at Riders Field. First pitch tomorrow is scheduled for 7:05 p.m. Sam Levitt will begin his pre-game coverage on KIXZ-940 AM at 6:45 PM.
Notes:
The Electric City: No. 30 ranked prospect and former first round draft pick Jake McCarthy got the Soddies on the board early with his team-leading fifth long ball of the year. With the count full, he hit a towering homer to right field into the Lazy River at Riders Field. He drove in two more runs in the top of the fourth with a double and finished with three hits and three RBI.
Take Em How You Can Get Em: Back-to-back bases loaded walks in the top of the 4th inning extended the Poodles lead to 3-0 before.
Hey, Hey, Herrera: The Soddies catcher belted his second home run of the year, first since May 15 at Wichita with his solo home run to straightaway left field in the fifth.
Weiss Night For Baseball: Weiss tossed five innings where he allowed three runs on three hits including a pair of homers as he improved to 2-1, with a 3.64 ERA.
Back On Track: The Sod Poodles ended their franchise-long six-game losing streak with tonight's 6-3 win over division-leading Frisco.
FRI-YAY: Amarillo picked up their first win of the 2021 season on a Friday night after beginning the season 0-4..
Tomorrow's Preview: The Sod Poodles take on the RoughRiders for game five of the six-game set Saturday night. D-backs' No. 23 ranked prospect Matt Tabor will get his first Double-A start after being promoted to Amarillo from High-A Hillsboro on May 31.