Space Cowboys Launch Three Homers in 12-5 Defeat
Matijevic Records Second Multi-Homer Game Of Season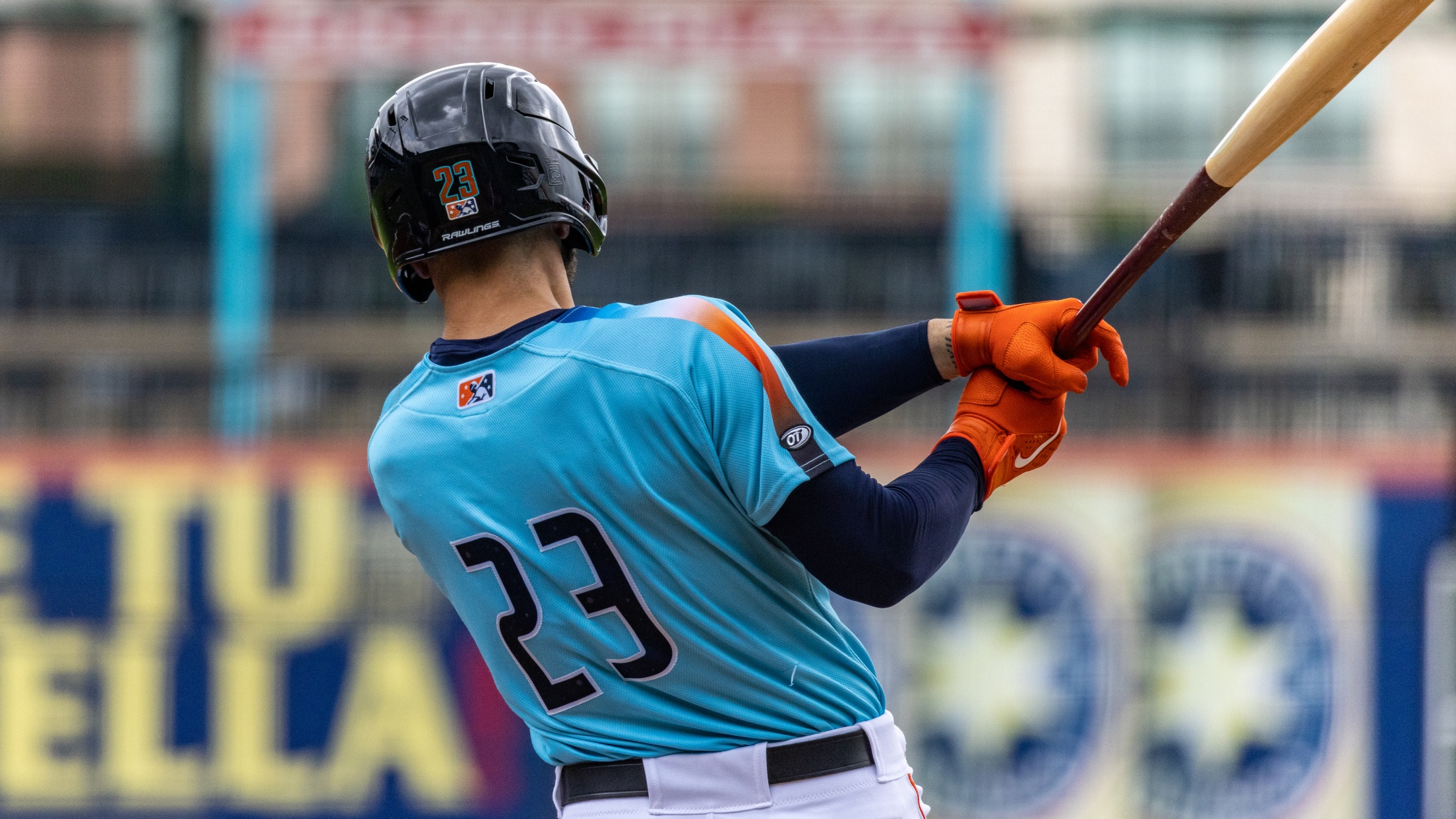 JJ Matijevic homered twice but the Oklahoma City Dodgers (9-3) topped the Sugar Land Space Cowboys (4-7) by a 12-5 margin on Thursday night at Chickasaw Bricktown Ballpark. The Dodgers scored a run off RHP Austin Hansen (L, 0-1) on a pair of bloop hits in the top of the
JJ Matijevic homered twice but the Oklahoma City Dodgers (9-3) topped the Sugar Land Space Cowboys (4-7) by a 12-5 margin on Thursday night at Chickasaw Bricktown Ballpark.
The Dodgers scored a run off RHP Austin Hansen (L, 0-1) on a pair of bloop hits in the top of the first, but Matijevic responded by catapulting a solo homer to left in the top of the second, his third of the season, leveling the game at 1-1. Two home runs by the Dodgers in the last of the second moved Oklahoma City back in front 4-1 after two innings.
Justin Dirden tripled with one out in the third against Dodgers' LHP Robbie Erlin (W, 1-0) and scored on a ground out by Rylan Bannon, drawing the Space Cowboys within a pair at 4-2. However, the Dodgers would score another run in the bottom of the third and three more in the fourth, opening up an 8-2 lead.
Sugar Land pulled back within striking distance in the top of the sixth thanks to the long ball. Matijevic unloaded on the first pitch he saw from Dodgers' RHP Justin Hageman to begin the frame, a solo blast to left center that made it 8-3. It is the second multi-home run game of the season for Matijevic and the tenth multi-home run game of his career.
Joe Perez singled to right with one out and two hitters later, Ross Adolph launched a two-run homer to right, his first at Triple-A, to bring Sugar Land within a trio of runs at 8-5. Unfortunately for the Space Cowboys, the Dodgers added on one more run in the sixth and three more in the eighth to secure the victory.
The Space Cowboys continue their six-game tilt against the Dodgers on Friday night. RHP Jimmy Endersby (0-2, 5.40) is set to toe the slab for Sugar Land while Oklahoma City is scheduled to counter with RHP William Cuevas (0-1, 12.00) for a 7:05 pm CT first pitch at Chickasaw Bricktown Ballpark. The game can be heard on ESPN 92.5 FM in the Sugar Land area or online here.
*ABOUT THE SUGAR LAND SPACE COWBOYS: *
The Sugar Land Space Cowboys are the Triple-A affiliate of the Houston Astros and compete in the Pacific Coast League. They began play as the Astros Triple-A affiliate in 2021 and began playing under the Space Cowboys brand in 2022. The Space Cowboys play at Constellation Field, located at the corner of Hwy-6 and US-90 Alternate in Sugar Land, Texas. Follow the team on Twitter (@SLSpaceCowboys), Instagram (@slspacecowboys), Facebook (SLSpaceCowboys) and their official website (slspacecowboys.com). Fans can purchase full-season and partial-season plans, as well as single-game tickets, by visiting slspacecowboys.com/tickets.