Space Cowboys Smash Eight Home Runs In Record Setting Sunday Victory
Sugar Land Pounds Out 30 Hits, Ties Franchise Record With 24 Runs
On a day in which they recorded a single-game record franchise 30 hits, the Sugar Land Space Cowboys (12-20) teed off in a 24-8 win over the Albuquerque Isotopes (14-19) on Sunday afternoon at Isotopes Park. Single-Game Sugar Land Records Set or Tied Sunday: - Most hits: 30 - Extra-Base
On a day in which they recorded a single-game record franchise 30 hits, the Sugar Land Space Cowboys (12-20) teed off in a 24-8 win over the Albuquerque Isotopes (14-19) on Sunday afternoon at Isotopes Park.
Single-Game Sugar Land Records Set or Tied Sunday:
Most hits: 30
Extra-Base Hits: 14
Total Base: 60
At bats: 56
Runs Scored (tied): 24
Individual Hits in a Game: Korey Lee - 6
Individual At Bats (tied): Three players with 7
Bligh Madris got the day started with a solo home run to center on the second pitch of the game from LHP Josh Rogers (L, 1-2), the fourth game in the series against Albuquerque that Madris led off with a hit. Singles from Alex McKenna and Korey Lee put two men on base for Pedro León, who cranked a three-run homer to left, his third of the year, to widen the margin to 4-0 in the first.
Sugar Land put up their most productive inning in the second when they exploded for eight runs. Lee singled to begin the game, and JJ Matijevic, León and Grae Kessinger followed with three consecutive home runs, pushing the Space Cowboys ahead 8-0. Dixon Machado added a run with an RBI double and two batters later McKenna recorded his second hit of the day, an RBI single to push it to 11-0 Sugar Land. Matijevic singled home another run in his second at bat of the inning, capping an eight-run frame to make it 12-0 Space Cowboys.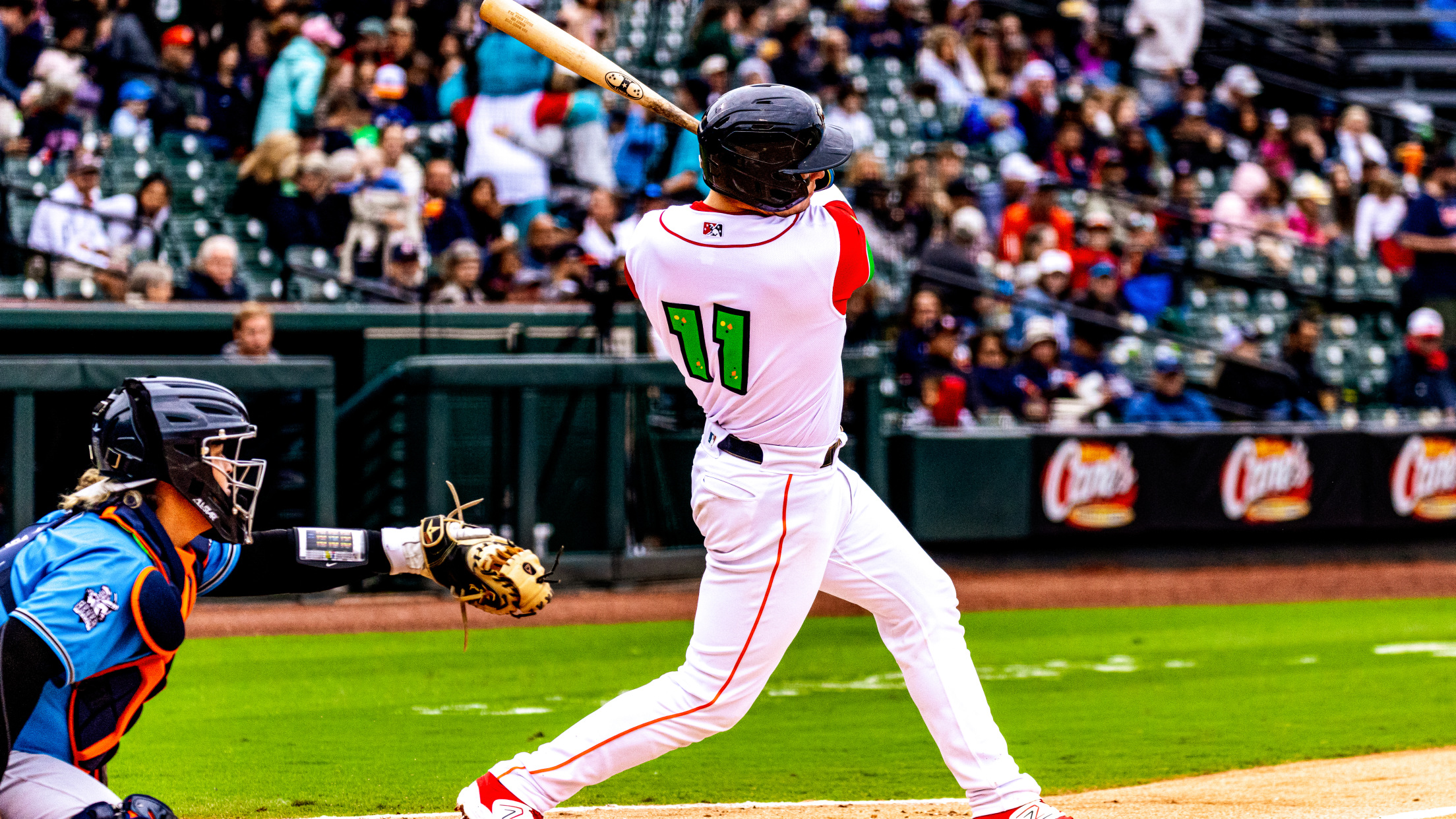 RHP Bryan Garcia tossed two scoreless innings to begin his day and allowed a pair of runs in the third and fourth. Justin Dirden helped continue the scoring for Sugar Land with a solo home run to right in the fourth, his fourth consecutive game with a home run, part of a four-hit day for Dirden.
Three more runs scored in the top of the fifth on an RBI double from Lee and a two-RBI single from Matijevic, who went 3-for-4 with 5 RBI in just five innings. The Space Cowboys sent nine men to the plate for a second straight inning in the sixth that started with a solo home run to right by Madris, his second of the day and seventh overall for Sugar Land. León and Kessinger each singled in another run and a double down the left-field line by Dirden tacked on the final run of the sixth, making it 20-4 heading to the bottom of the sixth.
RHP Jimmy Endersby (W, 2-4) covered the middle innings for Sugar Land, allowing just two runs on three hits across three frames. An extra run scored for the Space Cowboys on a wild pitch in the eighth, but the last blow of the ballgame came in the top of the ninth when Kessinger hit a three-run homer to left, his fourth homer of the season and second of the day, to give Sugar Land a 24-6 lead. The five hits are a new career high for Kessinger, who also recorded his first multi-homer game and set a new career high with 5 RBI.
After two weeks on the road, the Space Cowboys now return to Constellation Field for a six-game series against the El Paso Chihuahuas starting on Tuesday night. RHP Ronel Blanco is set to start for Sugar Land while El Paso has not named a starter. The game can be heard on ESPN 92.5 FM or online here and seen on MiLB.TV.
ABOUT THE SUGAR LAND SPACE COWBOYS:
The Sugar Land Space Cowboys are the Triple-A affiliate of the Houston Astros and compete in the Pacific Coast League. They began play as the Astros Triple-A affiliate in 2021 and began playing under the Space Cowboys brand in 2022. The Space Cowboys play at Constellation Field, located at the corner of Hwy-6 and US-90 Alternate in Sugar Land, Texas. Follow the team on Twitter (@SLSpaceCowboys), Instagram (@slspacecowboys), Facebook (SLSpaceCowboys) and their official website (slspacecowboys.com). Fans can purchase full-season and partial-season plans, as well as single-game tickets, by visiting slspacecowboys.com/tickets.