Stubbs Homers for the Fourth Straight Game
Tourists Fall Short to the Hot Rods 9-5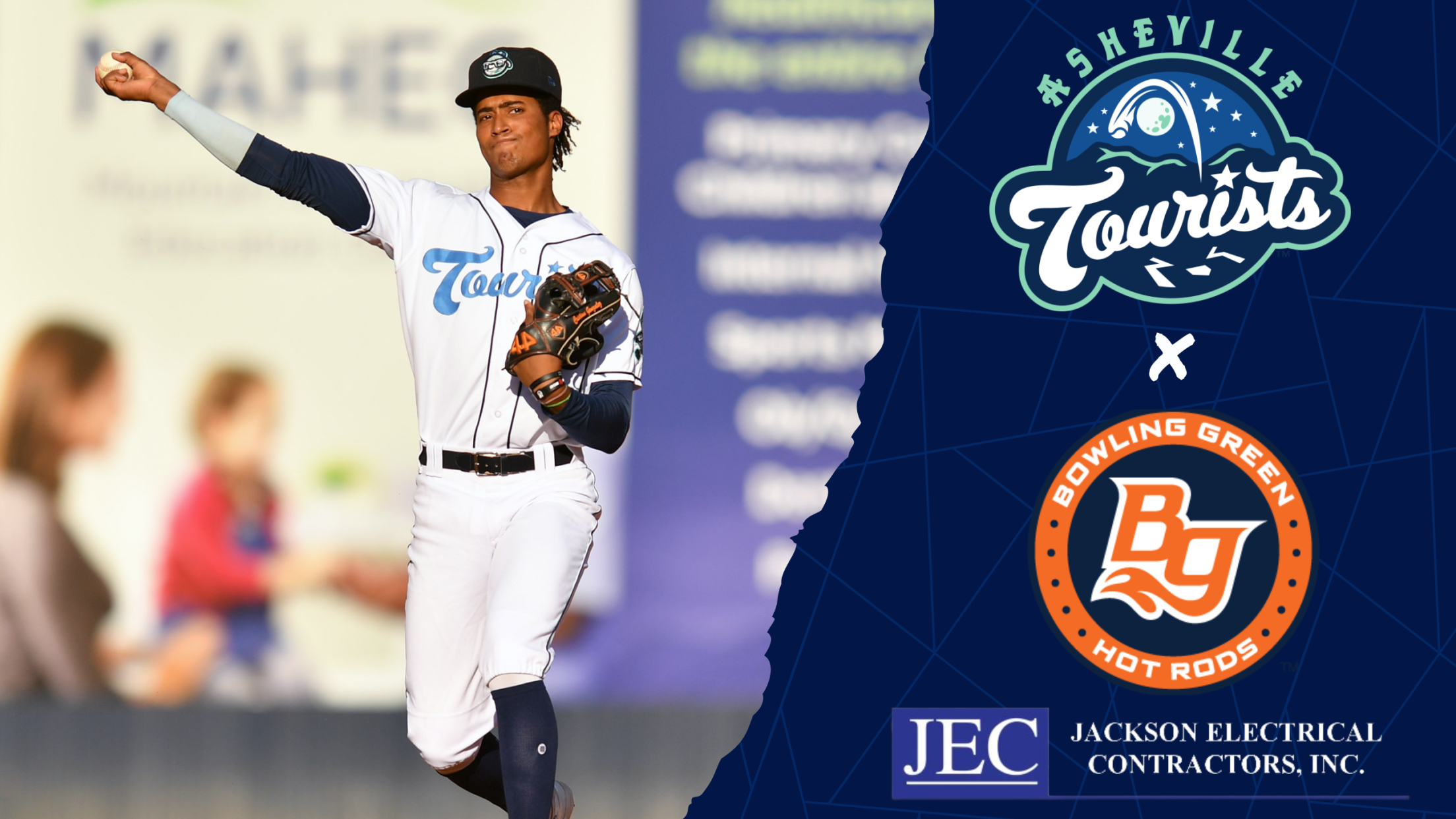 ASHEVILLE- The Asheville Tourists fell to the Bowling Green Hot Rods 9-5 on Sunday evening in front of a sellout McCormick Field crowd. Asheville hit a pair of Home Runs early in the game; however, Bowling Green took charge in the middle innings. The Tourists rallied late to keep the
ASHEVILLE- The Asheville Tourists fell to the Bowling Green Hot Rods 9-5 on Sunday evening in front of a sellout McCormick Field crowd. Asheville hit a pair of Home Runs early in the game; however, Bowling Green took charge in the middle innings. The Tourists rallied late to keep the contest interesting to the end.
Kenedy Corona hit a solo Home Run in the bottom of the first and C.J. Stubbs launched a 433-foot blast over the left field wall in the second. Stubbs has hit a Home Run in four consecutive games.
The score remained 2-0 until the Hot Rods came to bat in the top of the fourth. Bowling Green batted around in the frame and used four hits along with two walks to take a 4-2 lead. The visitors followed up their big inning with back-to-back two run frames to take an 8-2 lead.
In the bottom of the sixth, Asheville plated a run when Colin Barber singled home Marty Costes. Luis Guerrero then doubled and scored on a wild pitch in the seventh. Stubbs added a Sacrifice Fly in the eighth to round out the scoring. Ultimately, the deficit was too much to overcome.
Kyle Gruller pitched a scoreless inning out of the Tourists bullpen in his first action since June 9. Bowling Green's Mason Montgomery struck out nine in his five innings of work.
Asheville heads to Rome next for a six-game series against the Braves. The Tourists will play Game One on Monday night at 7:00pm ET.
Tourists Game Recaps are presented by Jackson Electrical Contractors, Inc