T-Rat Talk: Cantrelle's Patience Pays Off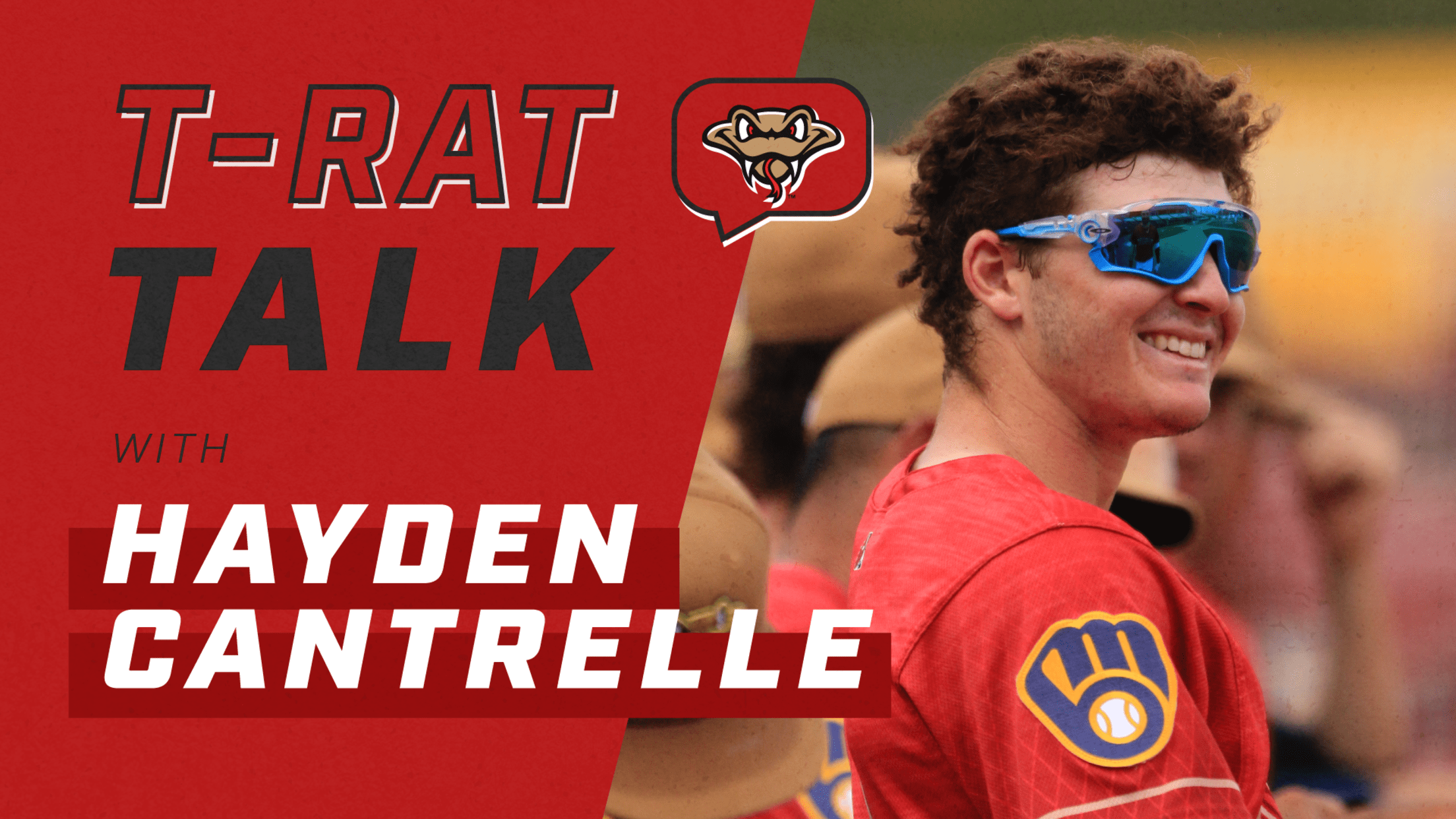 After waiting a long time for his pitch, on Sunday Timber Rattlers infielder Hayden Cantrelle finally found what he was looking for. On the next pitch, he found it again. Plate discipline has been Cantrelle's calling card in his first professional season, where his 52 walks are 15 more than
After waiting a long time for his pitch, on Sunday Timber Rattlers infielder Hayden Cantrelle finally found what he was looking for. On the next pitch, he found it again.
Plate discipline has been Cantrelle's calling card in his first professional season, where his 52 walks are 15 more than any other hitter in the High-A Central League and the second most in all of Minor League Baseball. In early June he had a streak where he walked multiple times in five consecutive games, and later in the month he had another stretch where he walked at least once in eleven straight contests. On Saturday he had walked twice and scored a run both times.
Cantrelle, a switch hitter since he was nine years old, credits that experience with helping him have a good eye at the plate.
"My ability to see pitches always felt like it was much better. I was a natural righty hitter when I started baseball when I was three, but switch hitting has really helped me out a lot as far as seeing breaking pitches longer and whatnot," Cantrelle said. "Plate discipline is something I take pride in every game. I want to make sure I'm swinging at pitches that are going to give me long term success."
Cantrelle's long term success remains to be seen, but on Sunday his plate discipline certainly put him in position for long range success. In the first inning he homered on a 1-2 pitch against Beloit starting pitcher Zack McCambley, who entered the game with a 2.95 ERA on the season and just seven home runs allowed across 55 innings of work. McCambley was still in the game when Cantrelle faced him again in the third inning and ambushed the first pitch for his second home run of the game. The Rattlers blew the game open with eight runs in that inning and cruised to a 16-6 victory.
The outing continued a season where Cantrelle's performance isn't completely reflected by his batting average. Even after his three-hit day on Sunday Cantrelle is batting just .157 on the season, but his high walk rate brings his on-base percentage up to .376 and half of his hits on the season have gone for extra bases.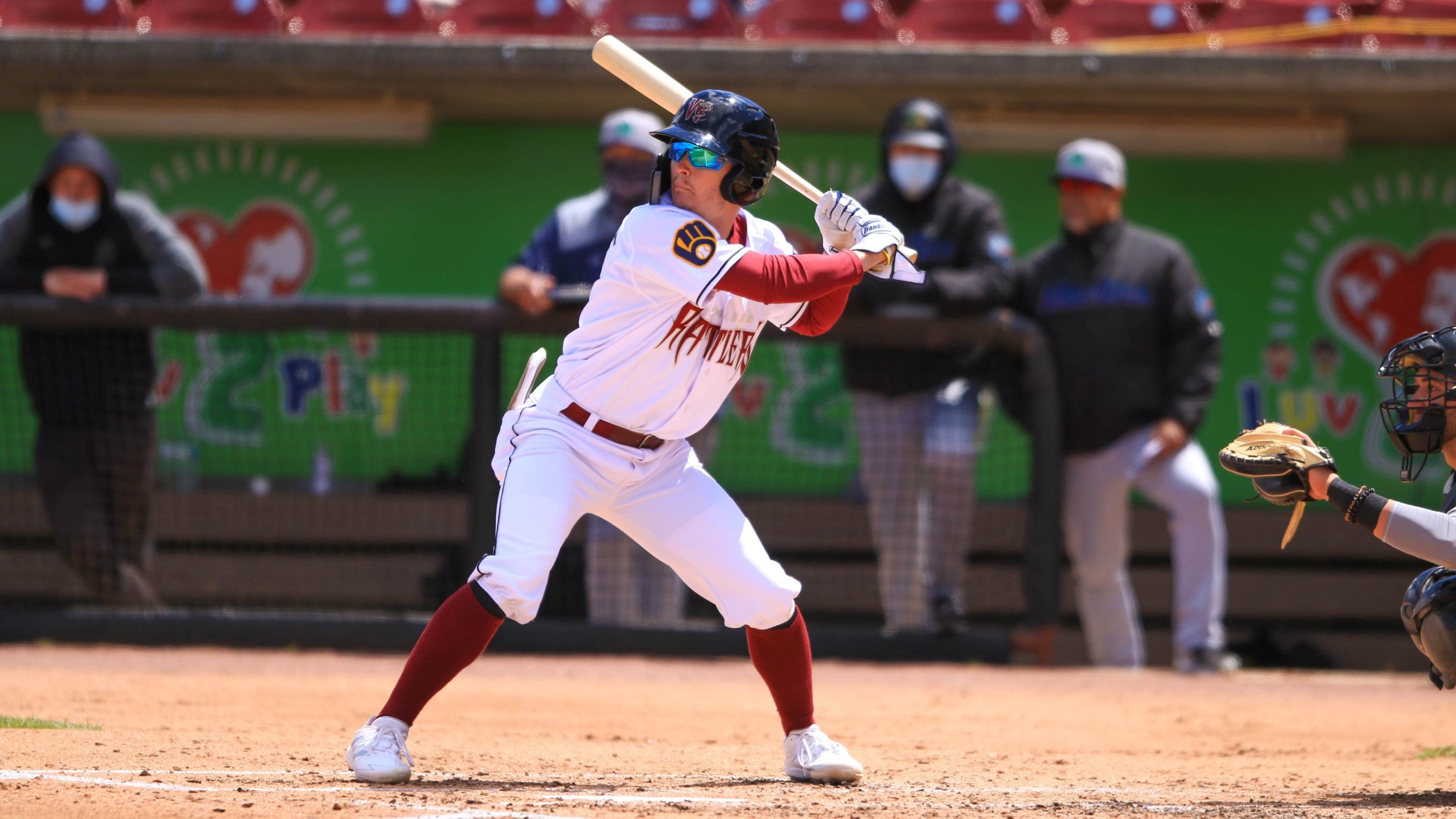 "We talk a lot about process scores within our organization, whether it's pitchers or position players and hitters. You look at the scoreboard and his batting average reads .150, but his overall process score is really good," Timber Rattlers manager Matt Erickson told the Rattler Radio podcast on Sunday, June 27. "When it comes to managing the strike zone, his swing decisions, the balls he does put in play are pretty good contact quality. So batting average doesn't tell the whole story, and it definitely doesn't tell the whole story with Hayden Cantrelle. "
Like many minor leaguers, Cantrelle came into his first affiliated professional season in 2021 without much recent game experience. He played just 17 games in his final collegiate season at Louisiana-Lafayette in 2020, then appeared in 24 more as a member of the Nerds Herd in Joliet's City of Champions League (a league where one of his opponents was Timber Rattlers teammate Korry Howell). In between those two stints, the Brewers selected Cantrelle with the 151st overall pick in the 2020 MLB draft. His 48 games this season are already the most he's played for one team since his sophomore season in college in 2019.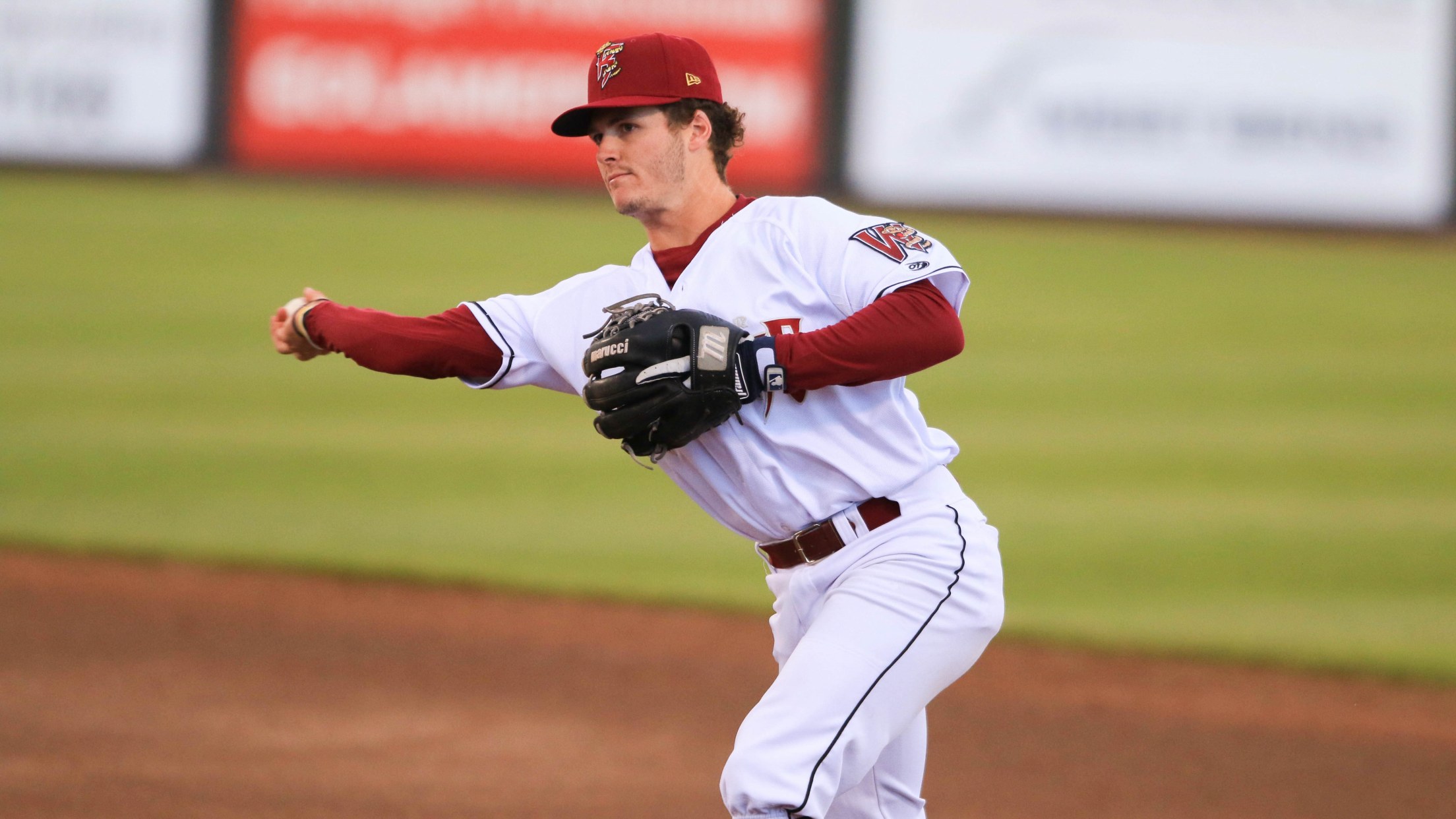 "I expected it to be a grind and I expected it to be a huge amount of learning experiences. To be honest, I didn't expect to learn as much as early," Cantrelle said of his first affiliated professional experience. "I'd be lying to tell you that I was expecting to face this much adversity, but that's been the greatest blessing of the first half of this season is that I'm really getting to test myself day-to-day, and that's what pro baseball is about: Over the course of a season, how are you handling things? For me, it's been a real joy to be able to go out there with a bunch of guys who are committed to their craft. They make me better every day."
Like many of his teammates on the 2021 Rattlers, Cantrelle's challenge of adapting to a professional baseball schedule is compounded by the way he plays the game: He's an active defender on the middle infield and frequently seeks extra bases as a runner. Despite the bumps and bruises that come with playing that way daily, however, he said he feels better than he expected at this point in the season.
"I think when we started spring training, when we first started playing those nine inning games I felt sore, but I think it was just because we hadn't played nine in a while," Cantrelle said. "Honestly, after that I think your body adapts really fast. And for all of us this is all we do with our entire lives anyway is play baseball. For me at this point I'm grateful for how well my body is holding up. "
In the weeks ahead another generation of aspiring professional baseball players will turn a corner in their careers with the 2021 MLB Draft. Looking back, Cantrelle said the advice he would have given to himself at this time a year ago would be to keep going through the impulse to be a perfectionist, but also to slow down and appreciate successes.
"I think last year during this time is when COVID was in full swing and we weren't really allowed to go get as much work as we were supposed to. So we kind of went all-in on the game in the offseason, and one bit of advice I'd give to myself is to slow down, make sure you're appreciating the things you do well. That's one thing that I need to be better at is appreciating good work. That's one thing I'd tell myself. Take it day to day, but appreciate it. As much as it is a grind, it is something to be grateful for," Cantrelle said.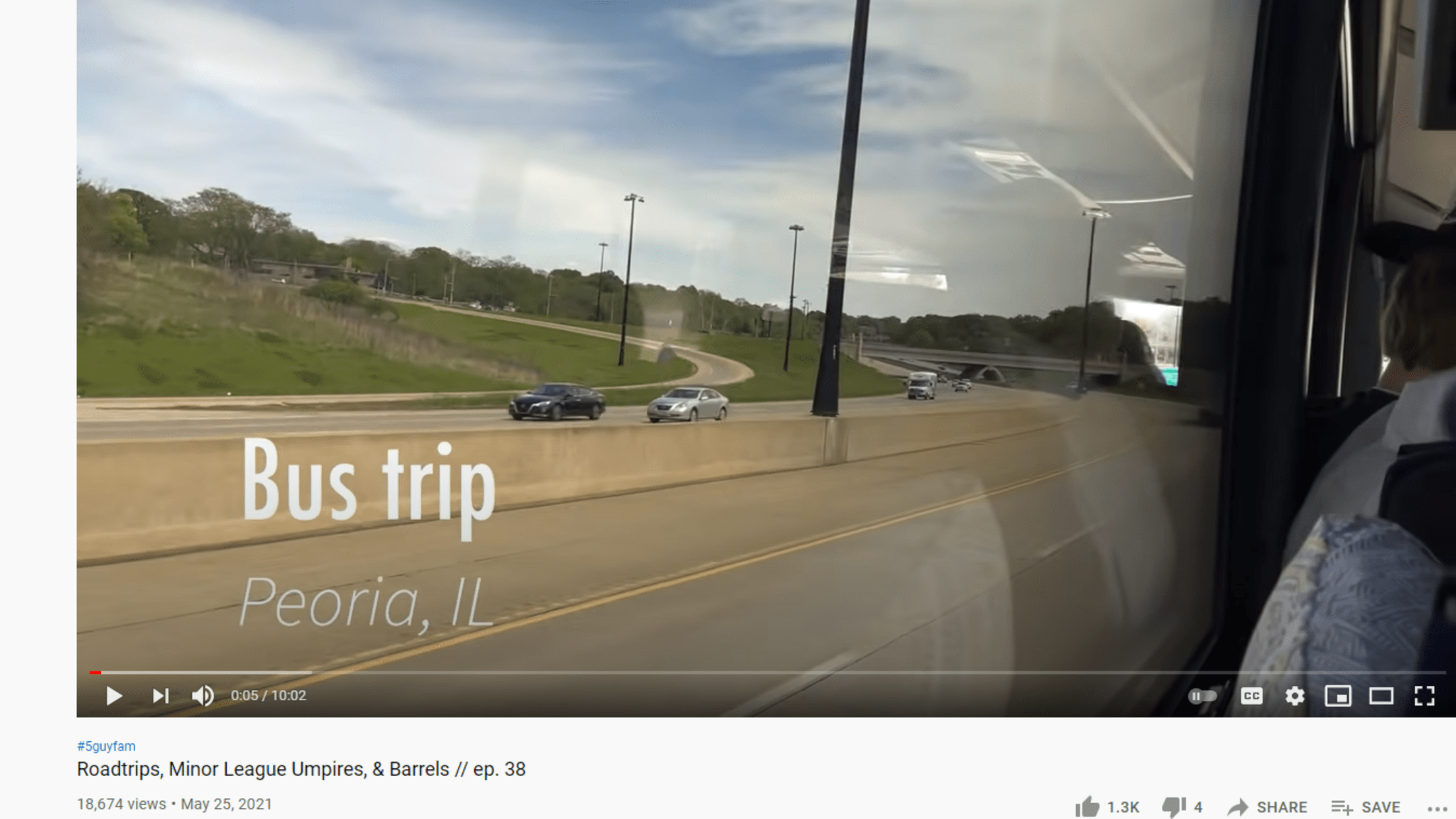 The grind of the pro baseball schedule has, however, taken a toll on another aspect of Cantrelle's life. Cantrelle is active on YouTube and has over 19,000 subscribers as "5Guy," where he's shared two videos during the 2021 season: One documenting his first minor league Opening Day, and a road trip vlog. All told, he's published 38 videos to his channel dating back to his college career.
"My dad was always into sports media, my dad was a broadcaster, so he was always good at making videos and stuff. I think I wanted to document one of my days in Cape Cod, and I ended up uploading that video and it got so much love. So many people were actually interested, more than I thought," Cantrelle said. "Once I ended up getting sort of a handle on the editing process, it became a lot more fun for me. I'm able to connect with a lot of people around the world. For me it has grown into a platform that is international, and I can reach kids in different backgrounds. That's all I ever wanted, was a platform to help kids everywhere. I'm grateful for that."
Cantrelle said he's working on another road trip vlog to share soon, but the professional baseball schedule has made it harder for him to find time to edit.
In the meantime, he'll be back in action at Neuroscience Group Field this week and he'll get to hear his own walkup song for the first time in nine days. On a team of players in their early 20's Cantrelle's musical taste stands out a bit: He comes to the plate to Earth, Wind and Fire's 1978 hit <a href="https://www.youtube.com/watch?v=Gs069dndIYk" target="blank" title="September">September_, which came out 20 years before he was born.
"I'm kind of like an old soul," Cantrelle said. "I like old music, I like old movies, whatever. So my walkup song is real fitting for me. I can't have my walkup song be something that I don't really get down to. That's the kind of music that really gets my heart pounding and makes me excited and happy."